Max Verstappen can't decide if his former team-mate Daniel Ricciardo would be the one to save him if he were drowning, or go down with him.
Teaming up at Red Bull in 2016, the year Verstappen was handed a senior team promotion, the two had a friendly relationship off the track – but a not so friendly one on it.
To the point that Ricciardo says their 2018 clash at the Azerbaijan Grand Prix, an incident that Red Bull's hierarchy blamed him for, played a role in his decision to leave the team for Renault.
With the in-house politics no longer a factor, it was clear that the friendship between the two was back on track with Verstappen and Ricciardo often pictured on social media using the same plane to and from race weekends.
Speaking to his new team-mate Sergio Perez in the latest 'Talking Bull' podcast, the Mexican driver asked who Verstappen thinks would be the one to come to his aid if he was ever in danger.
He replied: "There's not many people I think you can depend on.
"I think a lot of them would try to drown me."
Perez: "You can call me. I'll try to save you."
The Dutchman then pointed out that Ricciardo would probably be the one in the paddock he could rely on to help, or perhaps not.
Verstappen: "Daniel Ricciardo for sure, but I think with Daniel we would probably drown together while he tries to save me.
"I think always stick within the team, that's the safest option."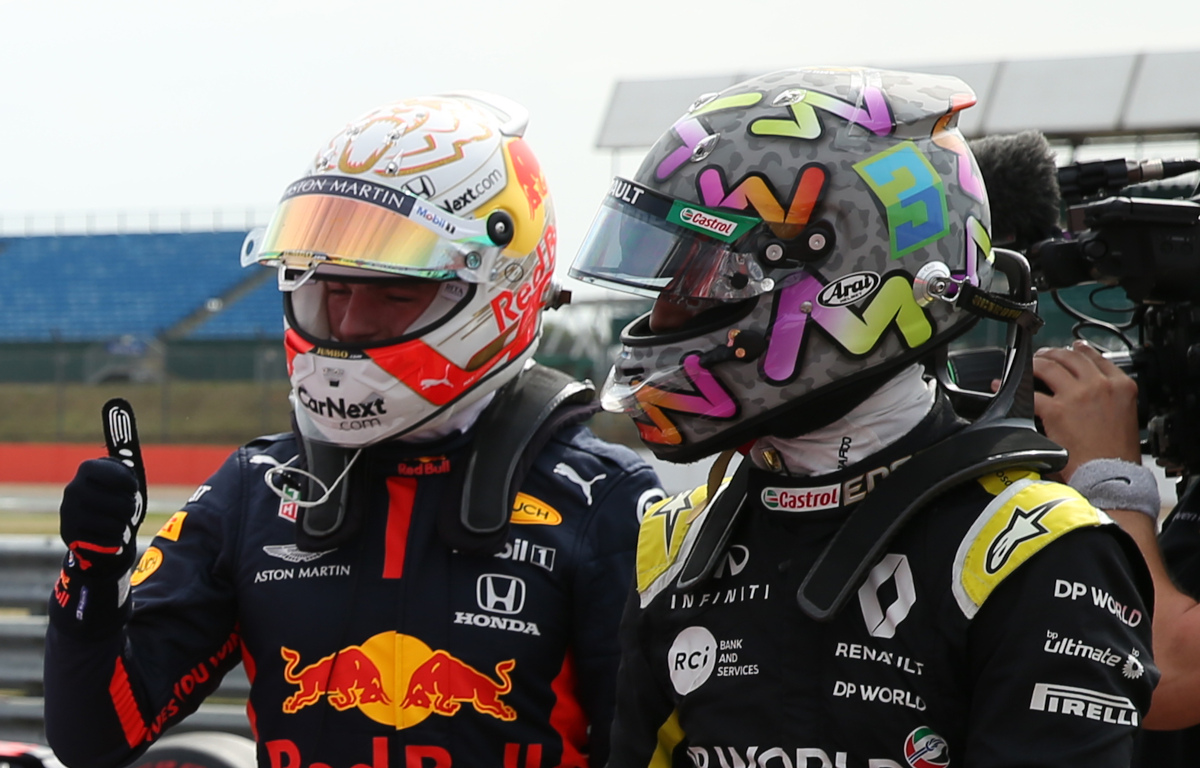 Sign up to the official Formula 1 store and save 10% on your first order!
The two team-mates moved onto practical jokes and the best they've played against rivals in the paddock.
For Perez that was against Nico Hulkenberg, who "hated my music", so he was always playing his music to annoying his team-mate.
But as for the "tell me something I definitely won't know about you question", that's apparently for show and tell at a later stage of the relationship.
Follow us on Twitter @Planet_F1 and like our Facebook page.