Verstappen 'never expected to undercut' Hamilton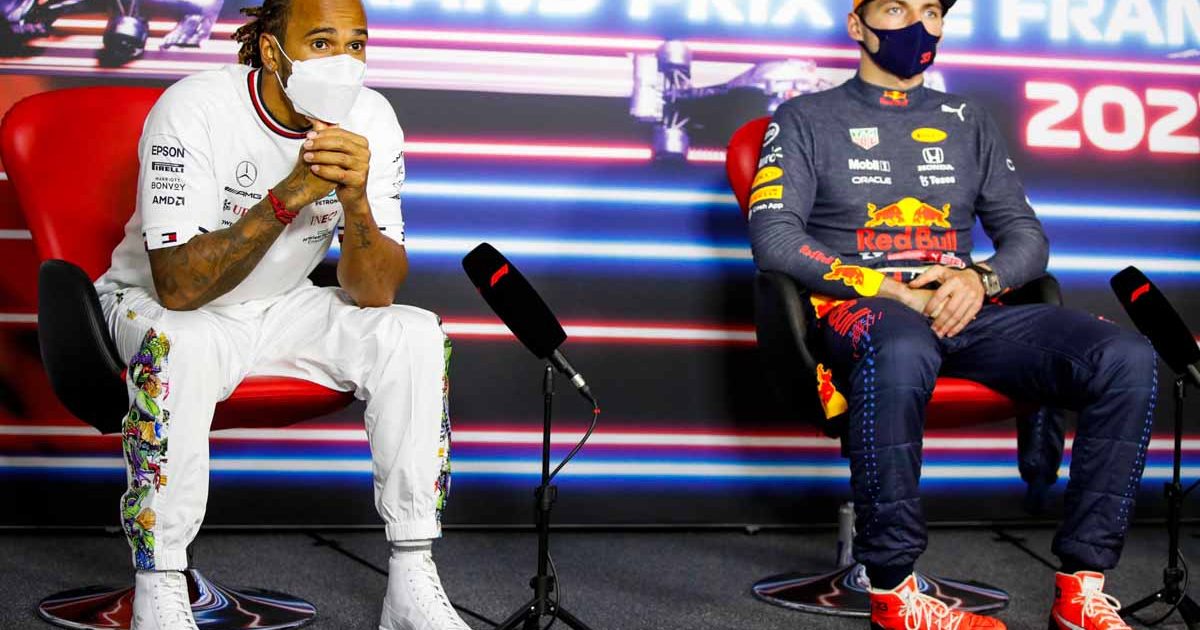 Max Verstappen admitted neither he nor his Red Bull team expected to leapfrog Lewis Hamilton at the first round of pit-stops in France.
Despite having been 3.2 seconds behind the Briton before his stop, Verstappen's out-lap managed to see him overhaul the deficit as the Dutchman beat Hamilton into Turn 1 at the start of lap 20 at Paul Ricard.
Having crucially earned track position, the World Championship leader later took an extra stop and reeled in his title rival in his final stint, overtaking Hamilton on the penultimate lap to take victory in an entertaining race.
But his own fortune was something he did not see coming.
"My out-lap was good but I didn't expect the undercut to be so big, but when I went out I suddenly had so much more grip on the tyres everywhere," Verstappen told reporters after the race.
"I don't know how fast Lewis' stop was or whatever, so I need to look at it again. But I think nobody – including us – we never expected to undercut Lewis.
"So it just clearly showed that with new tyres and then of course the tricky conditions out there…when you're on used tyres of course it's easier to lose the car a little bit or whatever because of the wind. So with new tyres you have one lap when of course everything feels a lot better.
"Because as soon as I was ahead the next two laps, they didn't feel so great anymore."
Trophy game 💯 A trio of new additions to our collection 🏆🏆🏆 #FrenchGP 🇫🇷 pic.twitter.com/7gfDL6MxQ2

— Red Bull Racing Honda (@redbullracing) June 21, 2021
Check out all the latest Max Verstappen merchandise via the official Formula 1 store
As for Hamilton, there were no issues when he did pit, with a 2.2-second stop from his Mercedes crew being as smooth as it could have been.
But vitally, that extra lap on used tyres, combined with Verstappen pushing on fresh rubber, saw the seven-time World Champion lose the lead – having overtaken the Dutchman after he ran wide at Turn 1 on the opening lap.
Having lost that leverage in the race, the Mercedes driver said he would analyse how the undercut was able to take place.
"Good pit-stop, yeah, great pit-stop, great effort by the lads," Hamilton said. "I don't know. I will have to go back and look at it but in that, I was definitely down on my in-lap, my tyres were getting worse, so not really much more to add."
Follow us on Twitter @Planet_F1, like our Facebook page and join us on Instagram!