Max Verstappen unhappy with Red Bull reliability: I'm not here to finish second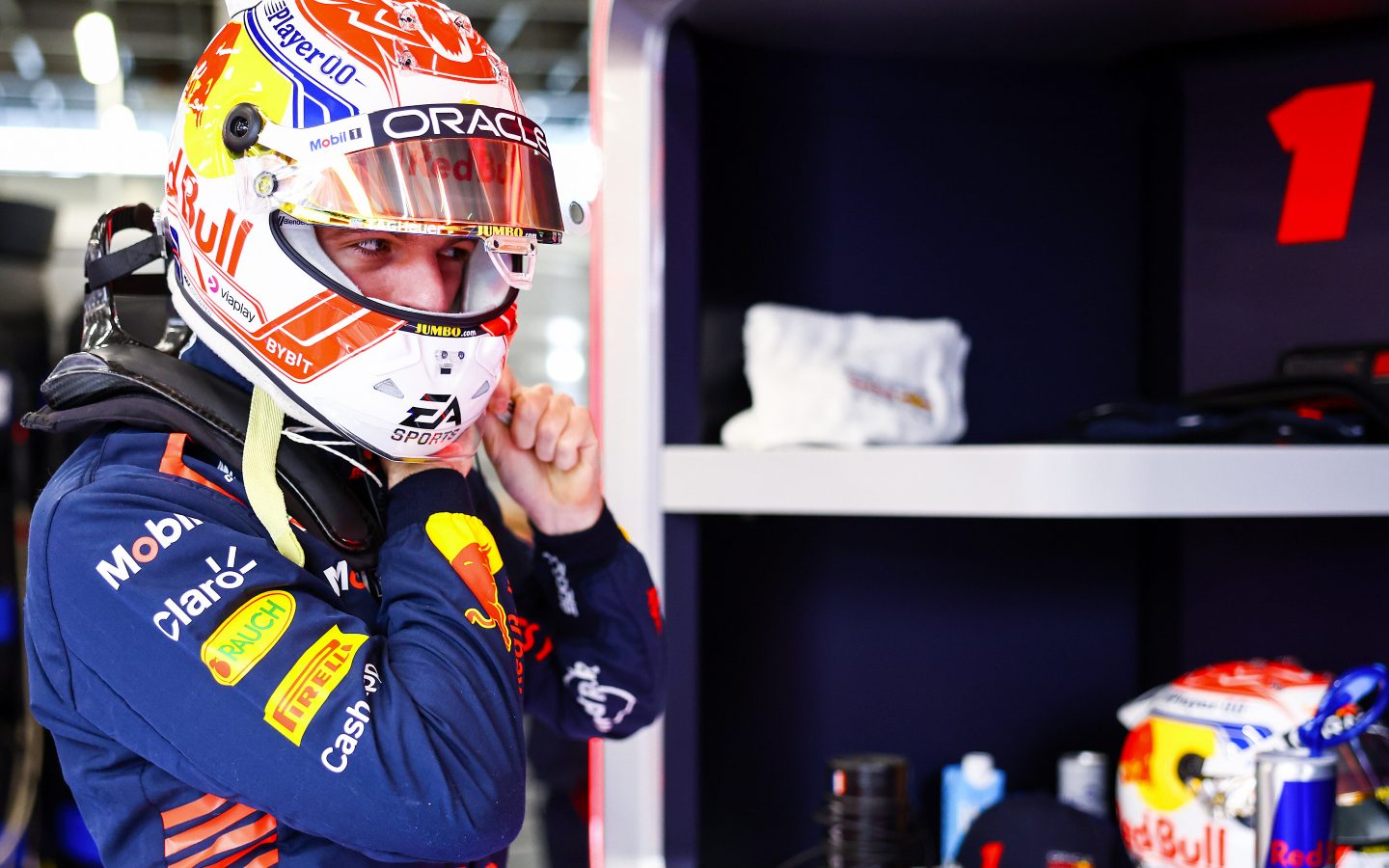 Red Bull's Max Verstappen has urged his team to dig deep and ensure greater reliability and smoother weekends, after recovering to second place in Jeddah.
Verstappen came home second to Red Bull teammate Sergio Perez in the Saudi Arabian Grand Prix, finishing just five seconds behind at the chequered flag after starting the race from 15th place on the grid.
Verstappen looked set to dominate the weekend after practice, having been imperious throughout all three sessions, only for a driveshaft failure to strike his RB19 in Q2 and doom him to a lowly grid slot.
Picking his way through the field in the early stages of the race, Verstappen's task of recovering to the podium was made easier by a mid-race Safety Car intervention that brought him into contention for victory – only for Sergio Perez to hold firm with a five-second lead through to the chequered flag.
Max Verstappen: I'm not happy about being second
While pleased to have made the most of a compromised weekend as Red Bull claimed a 1-2, Verstappen revealed his unhappiness with having had two consecutive race weekends that haven't gone smoothly on his side of the garage despite leading the championship by a single point leaving Saudi Arabia.
"It's not only about the pace of the car, we need to make sure that we are reliable without any issues," he told media after the race.
"I mean, my first weekend was not very clean because of the big balance shift from testing to the race weekend, and some other things which were going on in the background.
PlanetF1.com recommends
Sergio Perez calls for review after 'different information' given to Max Verstappen
Lewis Hamilton: George Russell chose 'wrong' set-up but still went in his favour
George Russell reveals 'confusion' over Alonso penalty amidst Lewis Hamilton battle
"Now again, after three positive practice sessions, well then I had an issue in qualifying. Of course, I recovered to second, which is good. In general, the whole feeling in the team is everyone is happy.
"But, personally, I'm not happy. Because I'm not here to be second, especially when you are working very hard, also back at the factory to make sure that you arrive here in a good state and making sure that everything is spot on. And then you have to do a recovery race, which I like – I mean, I don't mind doing it.
"But when you're fighting for a championship, especially when it looks like it's just between two cars – we have to make sure that also the two cars are reliable."
Max Verstappen explains how driveshaft vibrations were a late race concern
Verstappen had to cope with some late-race nerves as an issue appeared to arise on his car with 10 laps to go. The Dutch driver radioed in to report a suspected drivetrain issue, but was told by the team that they had no concerns. But the uncertainty appeared to halt Verstappen's charge, who held back a little in order to take on a successful fastest lap attempt on the final lap.
"I picked up again like these vibrations on the drive shaft on the rear, the team couldn't see anything," he explained of his issue.
"But I'm fairly sure there was something odd going on with the balance, since the vibrations started to kick in. So, at one point, I did the calculations and I wouldn't have been able to close that gap to the end with only 10 laps left. So at that point it's more important to just settle for second and not have an issue with the car.
"Yesterday, in qualifying, it just went – it just snapped but, today, luckily it didn't do that. But it started to have a similar effect on the feeling of driving and what I could hear."