Max Verstappen not surprised by close Q1 times as 'most of the cars are copies of each other'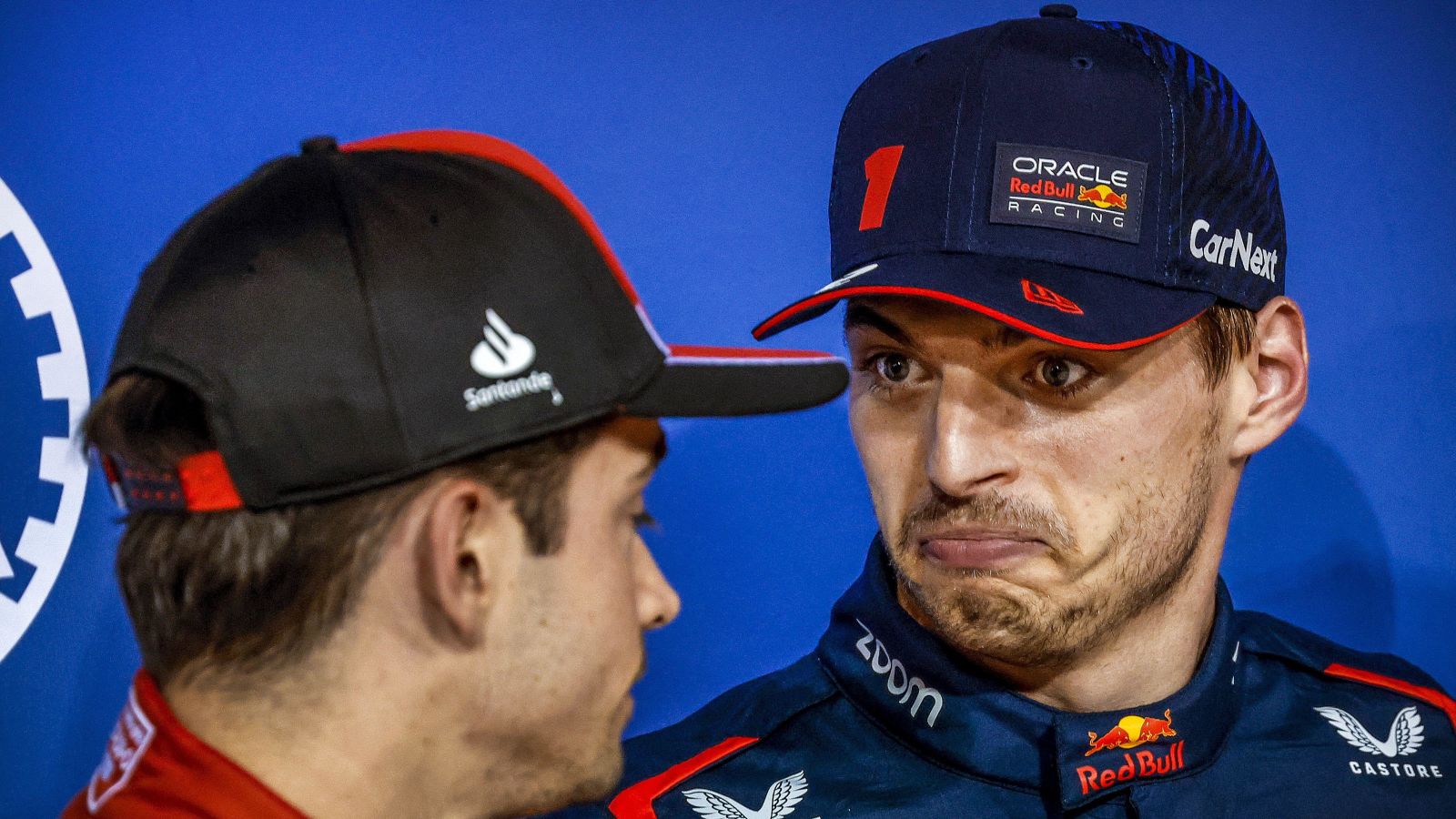 Max Verstappen says it was "not really a surprise" to see the entire field split by less than 1.2s in Q1 in Bahrain, after all the designers "all copied each other" to some extent.
Although Red Bull dominated the season-opening Bahrain Grand Prix, Verstappen leading Sergio Perez home in a 1-2 result, qualifying – in Q1, it must be said – was very close.
Carlos Sainz in the Ferrari topped the timesheet in the opening segment with a 1:30.993 while Pierre Gasly in 20th place was only 1.168s behind.
That didn't come as a surprise to Verstappen given that a lot of this year's cars was based on others' designs such as the Aston Martin drawing heavily from the Red Bull, as does the Williams, while the Haas bears a resemblance to the Ferrari.
"Not really a surprise," he told the media including PlanetF1.com.
"If you look at most of the cars, they all copied each other so everyone is getting smarter over the years anyway, with the same regulations.
"And if you see that one car, particularly, is doing quite well over a year, you'll try to copy some things and that's why of course, naturally everyone is getting closer and in general, of course, understanding the car bit better."
Charles Leclerc couldn't say why that was, he was just enjoying it
"In qualifying for sure, it seems that we are all closer, which I think is great," said the Ferrari driver.
"It's more exciting and qualifying sessions like Q1 and Q2, which for us, for the top teams, whenever we had that big margin we could do a little bit of whatever we want. Now it seems to be a bit more on the limit so it's nice."
PlanetF1.com recommends
All eyes on Ferrari as Jeddah provides platform to reel in Red Bull
10 big F1 records that could be broken in 2023
Villeneuve Pironi: An unrelenting tragedy through the eyes of their families
Former F1 driver David Coulthard weighed in on it in the latest edition of the 'Formula for Success' podcast.
The Scot believes it's a sign that the new technical regulations, implemented last season in a bid to close the gap between the front and the back of the field, are working.
"What really stood out for me was not just how strong the Aston Martins were, but how close it was in qualifying," he said.
"Now I know the race was a different story, the Red Bulls pretty much won at a canter but I was really encouraged with this year two of these regulations just how close the the lap times are in single lap performance.
"Historically that's always been a gauge of what is the pace of the car, and that's really when the big drivers get the opportunity to show how good they are in qualy so that's something that gives me a lot of confidence.
"Just because Red Bull dominated in Bahrain does not mean they will dominate in Saudi, a very different circuit, a lot higher speeds, different challenge. So you know, I think we're still set for a good season of Formula 1."