Instead of feeling sorry for himself when he realised Red Bull wouldn't be in last season's title fight, Max Verstappen accepted the hand he had been dealt and showed his maturity, says Scott Mitchell.
Last year Verstappen managed two race wins in a season that was, once again, dominated by Mercedes.
Lewis Hamilton bagged 11 wins on his way to a seventh World title while his team-mate Valtteri Bottas took to the top step of the podium on two occasions.
It was evident early on in the campaign that it would once again be Mercedes' year with F1 journalist Mitchell applauding the manner in which Verstappen dealt with that fact.
The Race journalist said: "What was noticeable in 2020 was how Verstappen was able to shrug off any potential victim complex, once it became clear Red Bull's title challenge was effectively dead on arrival.
"And he channelled any frustration into a season of relentless consistency, despite a car that looked quite wild at times.
"Verstappen essentially made peace with his situation in 2020 and that seemed to smooth out the worst of his remaining rough edges.
"Whatever is coded into his brain throughout his driving career, is now supported by a layer of rationality that comes with experience of F1 itself.
"Essentially while his deep-rooted qualities have made him spectacular from the first moment he drove an F1 car, he's added experience and maturity have enabled him to convert that into top results."
Verstappen finished third in the Drivers' Championship with 11 podiums from 17 races.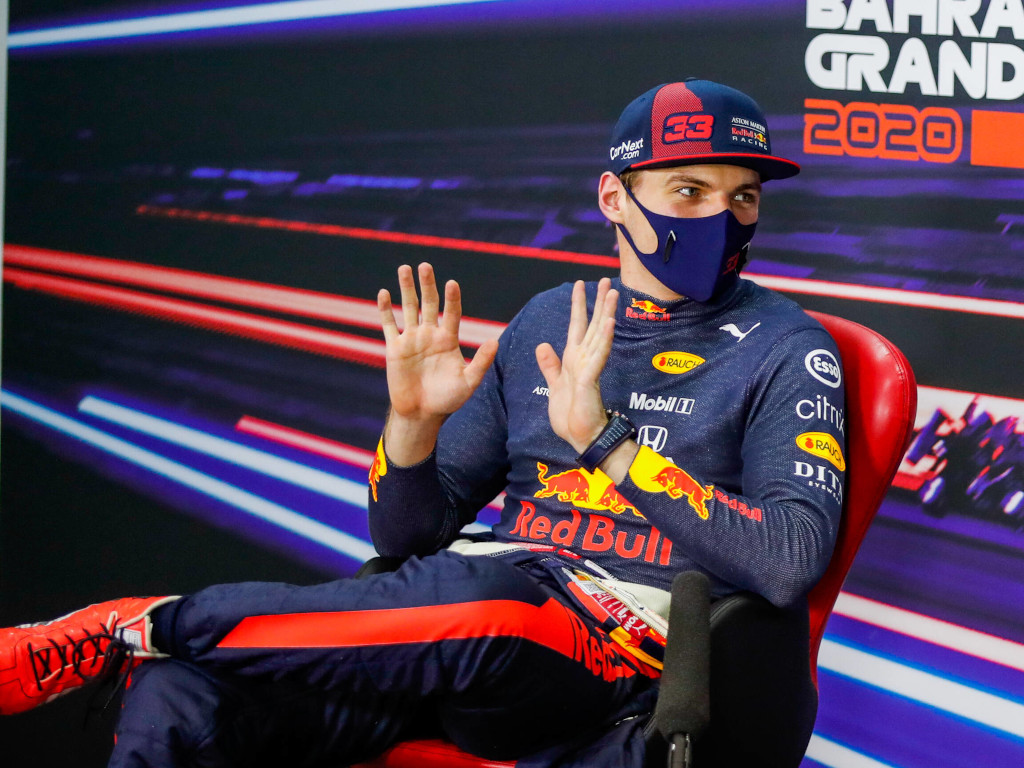 Sign up to the official Formula 1 store and save 10% on your first order!
Mitchell believes Verstappen's personal growth is what will carry him to a first World title, if of course Red Bull can provide the car capable of beating the Mercedes cars.
He added: "In 2020 Verstappen augmented his obvious pace with further gains in maturity and judgement.
"This is a vital secondary trait that will, car permitting, allow Verstappen to translate his performance into championships.
"His race craft seems better than ever and he thinks his progress is now down to micro developments.
"Verstappen still doesn't get everything right as his spin in the Turkish Grand Prix chasing Sergio Perez showed but he has readily acknowledged that he even had a different mindset in 2020, realising he did not need to risk 100 percent all the time because he often had at least the second fastest car and knew a top-three finish was likely even with a bad start or a lost position."
He says that alone shows how the Dutchman has matured since his error-riddled 2018 season.
"It is a mark of how Verstappen has grown up in the last couple of seasons given this is the same young man who was adamant in early 2018 said he didn't need to change his approach after getting into a spate of incidents while taking too many risks," he said.
"In fact back in 2018 Verstappen got so irate he jokingly, or should that be only half jokingly, said he would head butt someone if he kept getting asked about it.
"Verstappen still has a spark or a bit of volatility about him on track. He can turn quite quickly if he feels things aren't in his favour but there are few drivers who can keep a lid on every emotion."
Follow us on Twitter @Planet_F1 and like our Facebook page.