Furious Max Verstappen blasts 'clown show' after Virtual Le Mans disconnection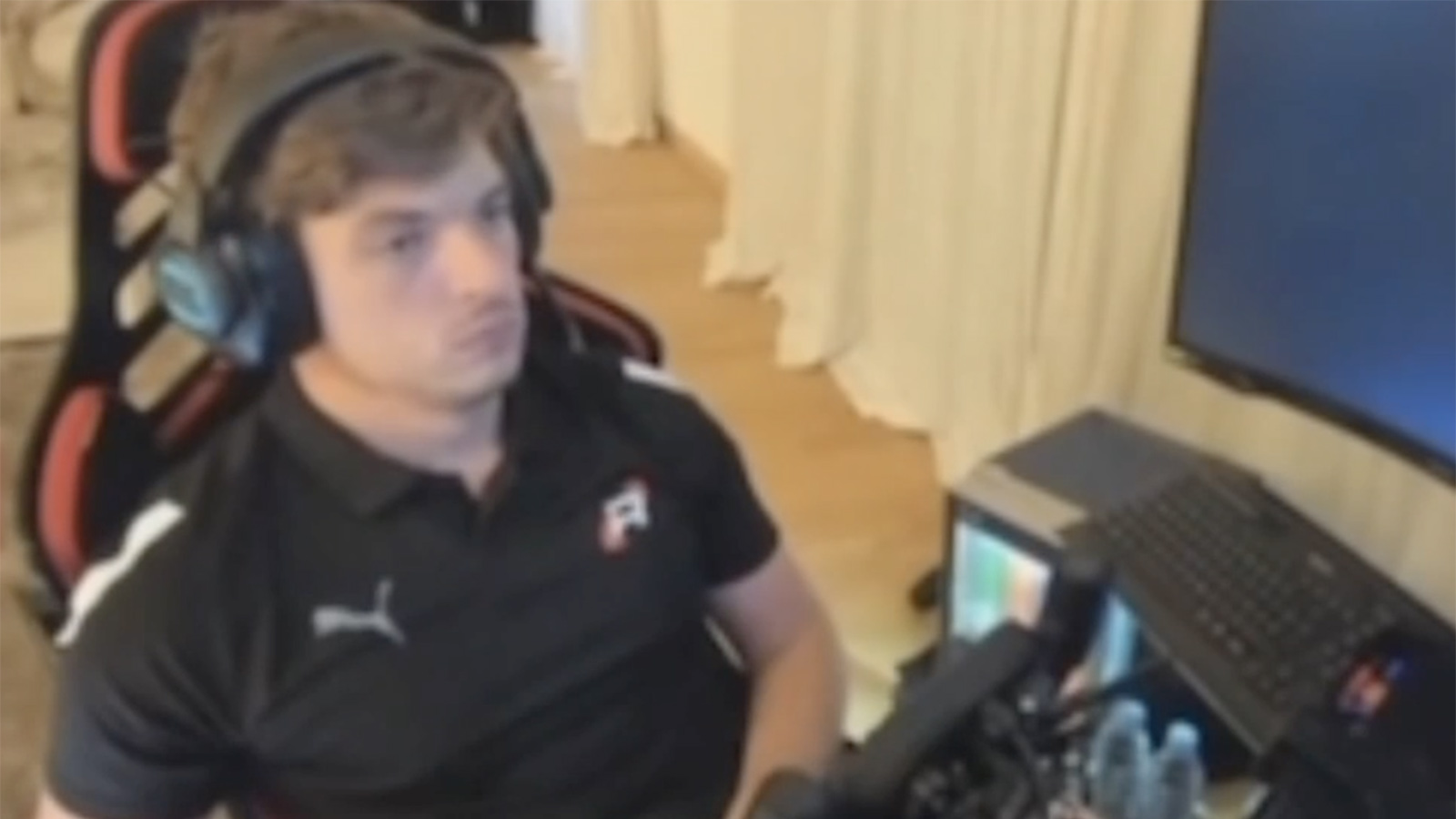 A furious Max Verstappen has called on everyone to "uninstall the game" after he and his Team Redline team-mates disconnect from the race lead at Virtual Le Mans.
Verstappen is never too far away from a steering wheel and this weekend was no different as he took part in the Virtual Le Mans Series, getting his racing fix as we all patiently wait for the new F1 season.
However, the event has been blighted by issues and Verstappen was one of many drivers to be affected.
Organisers had to enforce red flags after the two servers being used for the event were at the centre of a security breach, while drivers were also being disconnected from the race itself due to server instability.
The disconnect curse struck Verstappen, who declared "game over" after rejoining the game would have resulted in his team being at least a couple of laps down after initially leading the race.
PlanetF1.com recommended reading
Mark Webber: Max Verstappen's Mercedes W14 prediction a 'very polite' one
How Max Verstappen is still helping Team Redline even on an F1 race weekend
Which drivers are paid the most? F1, IndyCar and NASCAR salaries revealed
Sat with arms firmly crossed on a live stream, Verstappen did not hold back…
"They call it amazingly bad luck…well this is just incompetence," Verstappen said.
"They can't even control their own game. This the third time already that has happened to me now, being kicked off the game while doing this race.
"This is also the last time ever because what's the point? You prepare for five months to try and win this Championship, you are leading the Championship, you try to win this race which you have prepared for for two months and they handle it like this.
"Honestly, it is a joke. You cannot even call it an event. It's a clown show.
"That's why it's better to retire the car because driving around in P15 for six hours makes no sense for everyone. It's a disgrace with all the effort we have put in as a team.
"I really hope the organisers consider where they put this game going forward because on this platform it's not going to work.
"It's game over. I think I have more chance if I just go to Vegas and the casino…I would have more chance to win.
"I think I'm going to uninstall the game. That's nice…frees up a bit of space on the PC anyway. And I really hope everyone uninstalls the game."
Tell us how you really feel, Max!
A disconnect for @Max33Verstappen and @TeamRedlineSim from the lead of the race 😬#LeMansVirtual Powered by @TraxionGG pic.twitter.com/bCILhnI9l1

— Le Mans Virtual (@LeMansVirtual) January 15, 2023