Max Verstappen doubles down on virtual Le Mans criticism: 'You can't even control your own s**t server'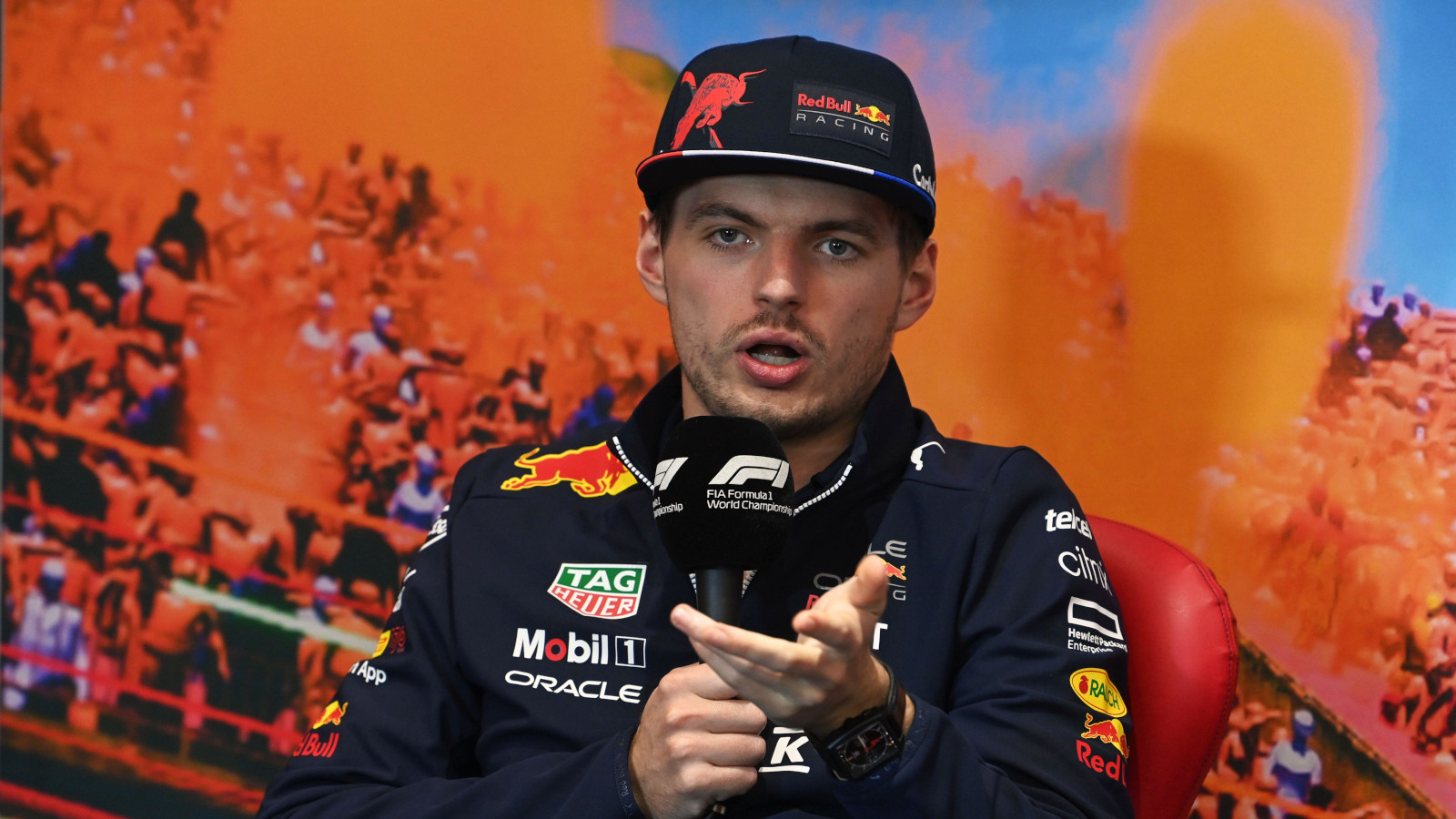 Max Verstappen has not held back when giving his opinion on the virtual Le Mans race after being disconnected midway through his stint.
While some Formula 1 drivers are preparing for the new season with winter weather training, Verstappen has been behind the wheel competing in the virtual 24 Hours of Le Mans race.
But his race, which he competed in as part of his esports team Team Redline, came to an early end when he was disconnected from the server.
It was not the only incident of a race blighted by technical problems including the two servers being used for the event being the target of a security breach.
Immediately after his disconnection, the Dutchman launched a tirade against the organisers of the race describing it as a "clown show."
The red mist had not fully faded when Verstappen later took to Discord to again complain at the organisers and asked how can they control a race when they cannot even control their own "s**t servers."
"I'm going to write this once, it might get deleted but who cares," Verstappen posted. "After five months of prep to fight for a title, around two months of prep for Le Mans, this is what we get.
"This was a disgrace to the sim racing community and to all big brands and drivers involved. Big stutters all race, red flags due to [cyber] attacks you say, but then again people disconnecting some get their laps back, some don't because of the stupid four car rule.
PlanetF1 recommends
Is Netflix's Drive to Survive nearing the end of the road?
Furious Max Verstappen blasts 'clown show' after Virtual Le Mans disconnection
Mercedes junior team: The drivers looking to emulate George Russell's road to F1 glory
"How can you even rely on rules when you can't even control your own s**t server? This is not the first time we do this. I have literally been disconnected three out of four times. You might think after the first or second time, you learn but this is just a disaster."
Verstappen is no stranger to virtual racing and took part in the 500 Miles of Sebring last December but wants better from the Le Mans organisers, encouraging other drivers to boycott and "build something nice somewhere else."
"The Le Mans organisation should really look at what they want moving forward because doing [it] on this platform was just a clown show.
"I'm never competing again and that's all down to your (in)competence. I hope many people will follow my lead and we can build something nice somewhere else. Because all of us teams, brands and drivers deserve better."
While it was a disappointment for Verstappen, it was not a total disaster for Team Redline as the #2 car claimed victory.
The car was driven by new Aston Martin reserve driver and Formula 2 champion Felipe Drugovich, McLaren IndyCar racer Felix Rosenqvist, Chris Lulham and Luke Bennett.