Christian Horner reveals failed vow 'fired-up' Max Verstappen made ahead of Japanese GP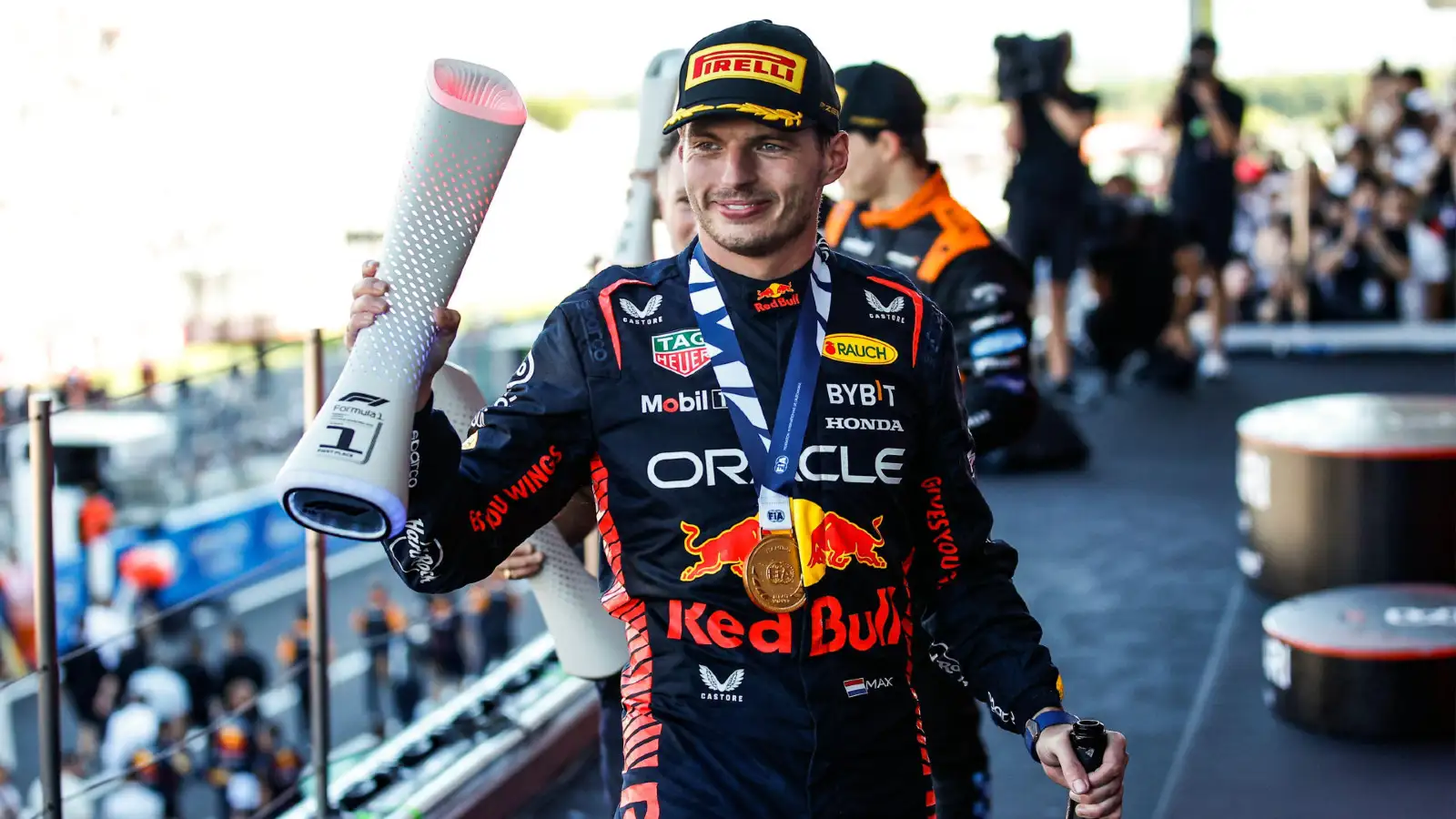 Red Bull boss Christian Horner has revealed Max Verstappen's state of mind coming to Japan after a disappointing Singapore weekend.
Having only finished fifth at Marina Bay last weekend, in a race where Red Bull struggled for pace for the first time in 2023, Max Verstappen arrived in Japan a 'fired-up' state of mind, according to Christian Horner.
Plenty of question marks hung over Red Bull coming to Suzuka, given the timing of their defeat came as the FIA introduced a new technical directive aimed at curtailing bodywork flexibility, but Verstappen crushed the opposition in imperious fashion over the entire weekend.
Christian Horner: Max Verstappen was totally focused on Japanese GP
With Verstappen's consecutive win record topping out at 10 races as Ferrari's Carlos Sainz won in Singapore, the Red Bull boss was asked to sum up the Dutch driver's dominant weekend after romping home almost 20 seconds clear of McLaren's Lando Norris.
Horner revealed that Verstappen had just fallen shy of the target he'd set himself coming to Suzuka, having vowed to bounce back after his defeat.
"Sometimes the races you lose are the weekends you learn the most at," Horner said.
"I think that it was a big reminder to everybody that it's very easy to miss the target. We all left Singapore knowing that, ultimately, the winning run that we had would come to an end but a little frustrated.
"I played paddle tennis with Max on Wednesday and he was properly fired up!
"He made it clear, 'I want to win the race by 20 seconds'.
"In fairness, he came within point seven of a second of achieving that, had it not been for a blue flag at the end there! You could tell, from the very first lap in FP1 that, on the hard tyre, he was 1.8 seconds quicker than the rest of the field on medium or soft tyres at that point.
"He was totally focused on this event, it's a circuit that he loves and enjoys. I think it's one of the ultimate driver circuits as a test around here. It was an outstanding performance. His laps in qualifying yesterday, particularly the final lap, I think will stand out as one of the best laps of all time in qualifying and then he converted that after not the best of getaways.
"But he was able to hang on to the lead and then, thereafter, build a very commanding lead and control the race.
"He certainly came here very keen to re-establish the season that he's been having."
PlanetF1.com recommends
F1 Driver of the Day: Who has won the award in F1 2023?
F1 schedule: When is the next F1 race and where is it being held?
Christian Horner sums up 2023 in one word
With Verstappen's win and fastest lap, he secured 26 points for Red Bull – enough to allow the Milton Keynes-based squad to clinch the Constructors' Championship over Mercedes despite Sergio Perez's failure to score.
Having wrapped up their second consecutive title, and the sixth in the team's history, Horner reflected on the year that's been so far and mused over how to sum it all up in one word.
"I'm going to pick something like unbelievable as one word," he said.
"Last year was a very strong year for us, but I think to have kept that momentum rolling with the challenges that we've had is testimony to all the men and women in the team that have worked tirelessly to produce a car that's competitive and that the drivers, particularly Max, has been able to make such good use of.
"Formula 1 is one of the biggest team sports in the world. It's the result of all of those 22 different departments, from all the support functions, all of the backroom staff that have worked crazy hours, the sacrifices that they've made to produce these kinds of cars, and this kind of result.
"Everybody is invested in one thing, and that's the car. To produce the kind of car that we have and achieve this kind of results, it's been an incredible performance."
Read Next: Lewis Hamilton to hold 'offline' George Russell Suzuka talks with one goal remaining