Max Verstappen still tipped to 'walk it' in F1 2023 title battle versus Sergio Perez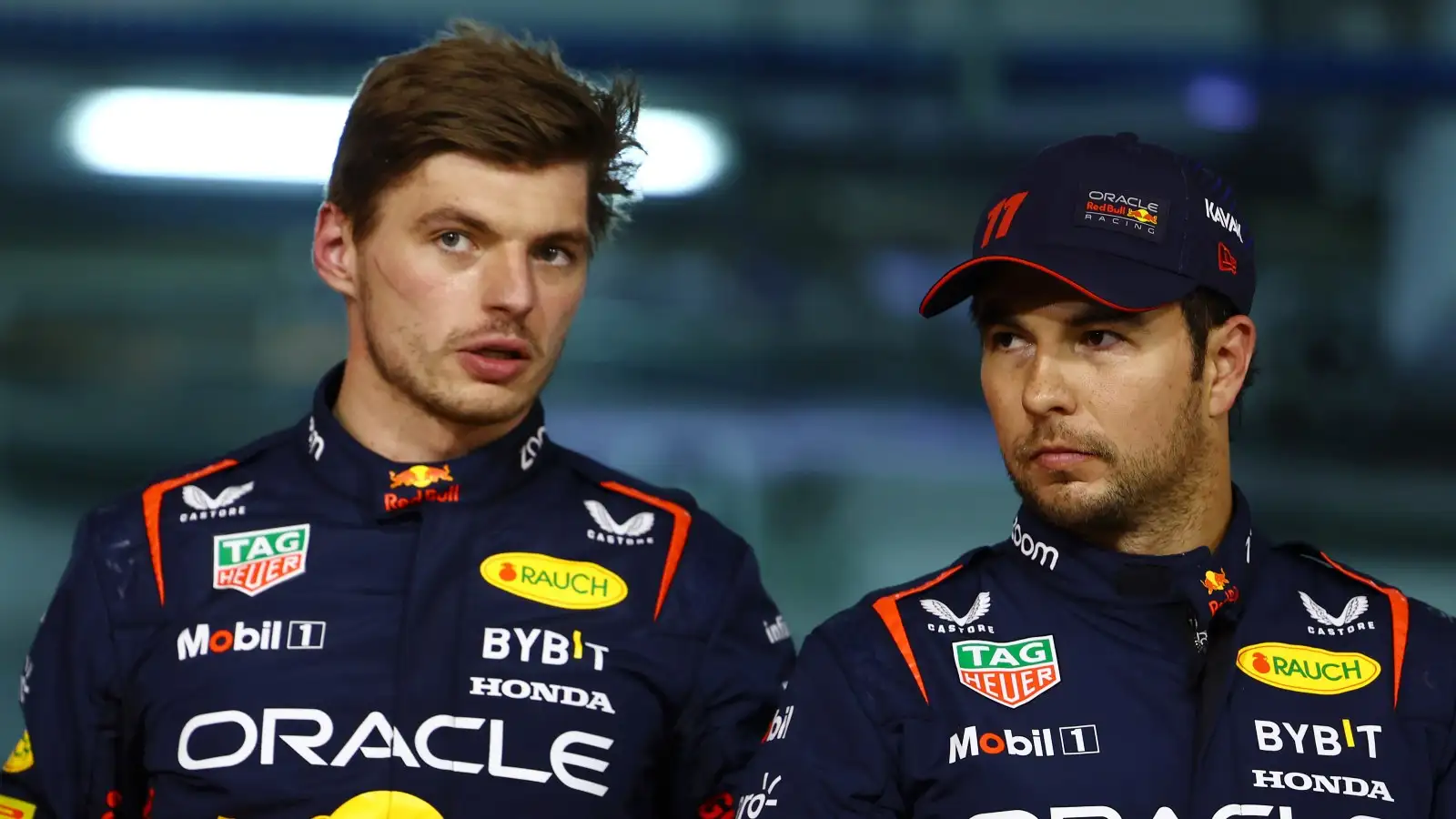 Former Minardi team owner Paul Stoddart is convinced that Max Verstappen will still "walk it" to a third consecutive F1 crown in 2023 despite the emergence of Red Bull team-mate Sergio Perez.
Verstappen heads into this weekend's Miami Grand Prix with a six-point lead over Perez in the Drivers' standings after a third Red Bull one-two finish in four races in Baku last weekend.
The Red Bull drivers are equal on two victories apiece after the opening four rounds, with Verstappen winning in Bahrain and Australia and Perez triumphant in Saudi Arabia as well as Azerbaijan.
With Perez defeating Verstappen in a straight fight after inheriting the lead during a Safety Car period in Baku, a growing number of onlookers feel the Mexican can overcome his team-mate to win the World Championship in 2023.
Stoddart, who oversaw the emergence of such talents as Mark Webber and Fernando Alonso at Minardi, was impressed by Perez's performance in Baku – but felt Verstappen's collision with Mercedes driver George Russell on the first lap of the sprint race set the tone for a difficult weekend for the reigning World Champion.
And, writing in a column for the RacingNews365.com website, he is backing the 25-year-old to retain his title at the end of F1 2023.
He said: "I think Checo's proved that he's worthy of challenging Max, there's no doubt about that.
"He was on a mission at the weekend [in Baku], and he proved it in both the sprint and in the Grand Prix.
PlanetF1.com recommends
George Russell doubles down on 'little bit pathetic' Max Verstappen rant
Max Verstappen ex-performance engineer warns rivals of 'dangerous' trait
"I think it's probably fair to say that Max was having an off weekend, it didn't feel like he was in the right space, not helped with the issue he had with George Russell getting into the side of him in the sprint.
"That's an added factor with the two-race format; if someone is having an off weekend or a team is having an off week then it can continue from one race to the next.
"In any other weekend, I think we would have seen Max pass Checo, and he had an awful lot of laps to do it, but it didn't even really look close.
"Perez took off from the Safety Car and basically wasn't challenged, or really even close to being challenged for the rest of the race.
"Obviously, Max's pit stop didn't help his situation either, and it's a hard call to say whether they should have kept him out or not, but and [sic] I think that assumption is the mother of all evil.
"Everybody assumed that [Nyck] de Vries was just going to slip it into reverse, back onto the track and there just be waved yellow flags, which would have hurt Perez more than it would Verstappen.
"When Verstappen was having his pitstop, if it had just been double-waved yellows for De Vries, we would have seen a situation where Perez would have slowed down and would have lost valuable time, but it didn't happen that way.
"F1 is 'if' spelled backwards, and I think it's hard to criticise Red Bull because that was a really instant decision.
"Checo's definitely a proven street specialist, and around the street circuits I think he's probably got a slight edge on Max.
"As for the rest of the year, there's a long way to go with 19 races and five more sprints, with a lot of points up for grabs.
"I think Max will walk it, but let's hope Checo gives him a good fight for the money!"
Verstappen made an ideal start to his next outing in Miami, ending the Friday running on top as he set the pace for FP2.