Max on weekend format: 'It definitely needs to change'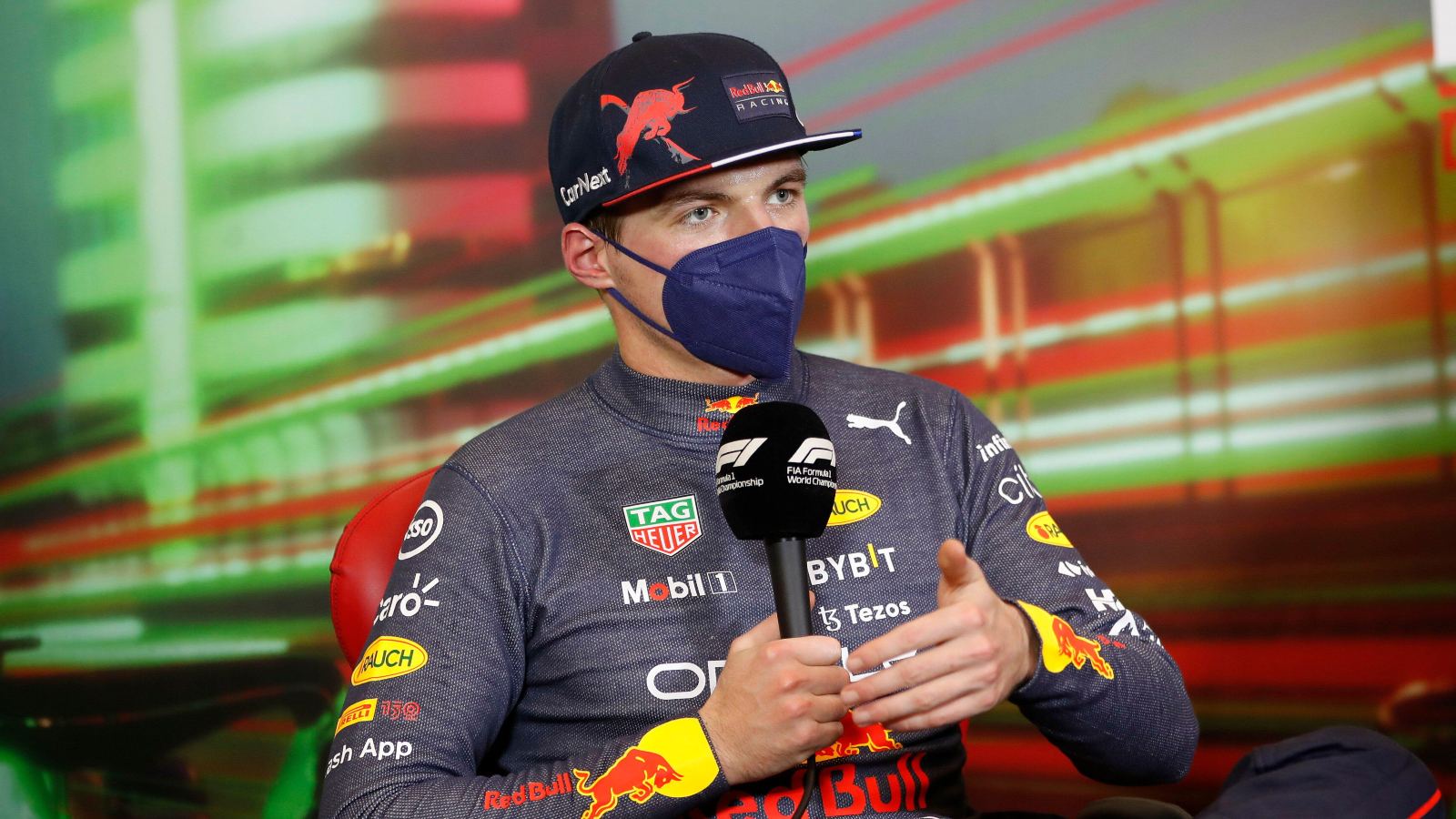 Max Verstappen has said the F1 weekend format "definitely needs to change" after alterations this season which were supposed to make it less time-consuming for the drivers and staff.
With an ever-expanding calendar, Formula 1 bosses switched up the weekend format this season in the idea that it would give more time off for drivers and the teams' staff.
The traditional four-day weekend was shrunk to three days with the drivers' press conferences taking place before the first practice session on Friday instead of Thursday.
However, with drivers continuing to do non-FIA media events on the Thursday, the changes have had their critics including current World Champion Max Verstappen.
The Red Bull driver described the supposed rest day of Thursdays as "very long" and said the reality is, it has not changed much for the drivers.
"It's about how we are doing the press conferences and the media activities," he said as reported by RacingNews365.com during last weekend's Emilia Romagna Grand Prix.
"I think it was better before because now, our Thursday is very long, which officially is not really a day anymore but actually, for us, is the same – or even more on a Thursday, and even more now on a Friday when you come in early.
YES BOYS 🔥

Winning here today caps off a perfect weekend for us. Very happy with the performance from the car and the team this weekend, so thank you to @redbullracing for that.

Good to see @SChecoPerez coming in second, let's build on this #ImolaGP pic.twitter.com/1bk18rCOVh

— Max Verstappen (@Max33Verstappen) April 24, 2022
"Coming in early is not a problem, but your whole day is longer, so with going to more races, you would like to have a shorter weekend.
"But actually now, with more races, we are also having longer weekends, or at least more days that we are at the track and doing stuff, so that definitely needs to change."
Verstappen took particular issue with the way TV interviews are conducted. With the written press, they all sit in a group and ask questions at the same time but with TV, it is done individually meaning drivers will often answer the same question multiple times in a short period of time.
When asked for how we would change the media duties, Verstappen highlighted this.
"We do this [press conference], then we go outside, then we have to speak to all the individual media," he said.
"But they all ask the same questions, and you're basically repeating yourself six or seven times! You try, of course, to keep it interesting, to try to word it in a different way, but, at the end of the day, you say the same thing, right?"
Verstappen suggested grouping the interviews in order for them not to turn stale.
"When they have a press conference, there are a lot of mics just brought together and, instead of giving the broadcasters two questions each, they all have, basically, whatever, six, eight, 10 questions, just in one go, and they can all broadcast it," he said.
"I think that's also way more efficient and nicer for everyone. It doesn't matter if you have 20 mics lined up all from different companies. You get a lot more out of the drivers.
"We already know that, if we leave here, we have to go outside and we have to repeat ourselves at least six to eight times.
"When you start, it's exciting – the first two [interviews],
"[Then], when you continue to the other ones, it's going to be boring. It's not nice for them, it's not nice for us, so I think we can be a lot more efficient with that."
Does Formula 1 need to reintroduce a media day?
Max Verstappen has described how F1's efforts to shorten race weekends have actually made them longer.