'Max is a ****** and I don't know what he is doing'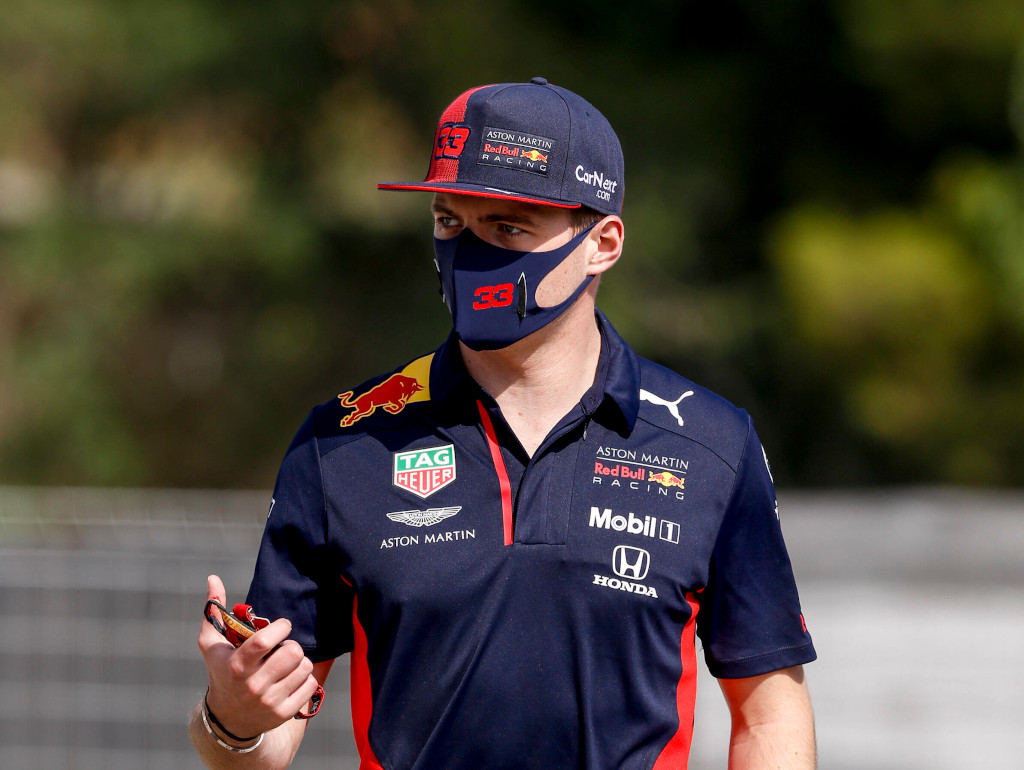 It is probably a good thing that Max Verstappen doesn't write his own press releases, both for the language and the content.
Walking through the Spa-Francorchamps paddock, F1 journalists Will Buxton and Lawrence Barretto were talking about the various teams and drivers ahead of the Belgian Grand Prix weekend.
Spotting Verstappen, Buxton decided this would be a good time to talk about the Red Bull driver with Verstappen saying "don't talk about me".
Replying that they would talk about him a bit, Verstappen asked: "What do you want to say?"
He answered his own question: "Max is a Dutch ****** and I don't know what he is doing."
"Max is a Dutch w***er and I don't know what he is doing."

😆😆 #F1pic.twitter.com/GcNCwHM2US

— Planet F1 (@Planet_F1) August 28, 2020
Get your hands on the official Max Verstappen 2020 collection via the Formula 1 store
Clearly that Dutch ****** does know what he is doing as Verstappen set the pace on Friday afternoon in second practice.
Posting a 1:43.744 he edged his former team-mate Daniel Ricciardo by 0.048s with Lewis Hamilton a further 0.048s back.
Buxton continued: "He's feeling really good at the moment.
"Obviously he is going to miss the crowd and all of his fans but he knows he's got such a solid car underneath him.
"And really is he the only one who can take it to Lewis this year?"
Barretto answered: "I do, I really think so.
"I know that might seem strange given that there is a guy in the same car as Lewis alongside him in the garage.
"But Max has driven brilliant this year, every time he has finished a race he has been on the podium.
"He's in a car with a Honda engine that we were criticising only a few years ago but that's performing.
"The Red Bull has been a tricky car but he has managed to get the most out of it."
Verstappen is second in the Drivers' Championship with 95 points, 37 behind championship leader Lewis Hamilton.
He is the only driver aside from Hamilton and Valtteri Bottas to have won a race this season, taking the chequered flag at the 70th Anniversary Grand Prix.
Follow all the action from the Belgian Grand Prix with the PlanetF1 live centre