Winning car key to Max's long-term Red Bull future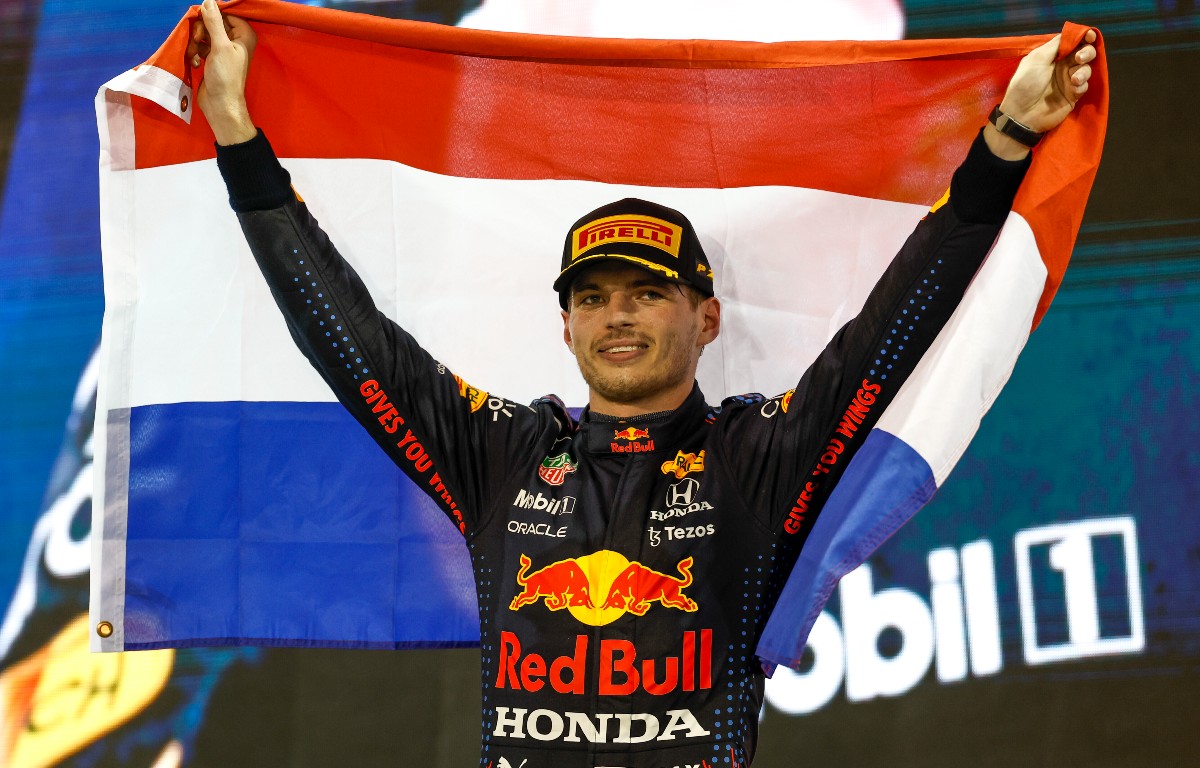 Helmut Marko has reiterated how important it was for Red Bull to give Max Verstappen a title-winning car in 2021 – to avert any lure of Mercedes.
Just under a year ago, reports emerged that Verstappen had a 'performance clause' in his contract whereby if Red Bull were unable to provide him with a car with which to challenge for the World Championship, he would be able to walk away early.
The obvious destination would have been Mercedes – in the event either of Lewis Hamilton retiring after securing a record-breaking eighth Drivers' title, or the Silver Arrows wanting to form a 'dream team' of the two outstanding racers of this era.
In the end, given the way the 2021 campaign panned out, such a scenario was never going to materialise – not only because of the bitter rivalry that escalated between the teams, but also because Verstappen's relationship with Red Bull solidified stronger than ever.
And that, says Marko, was because they gave the Dutchman the calibre of car he had been craving.
"The success now is very important for us," the Red Bull advisor told AutoRevue. "That is also the reason why we have worked towards this.
"I've said it before – we need a winning car if we want to keep Verstappen in the long term. That's why we took the decision in mid-2020 to focus entirely on [the 2021] car.
"Breaking the [Mercedes] dominance after seven years, which was mainly due to the engine, had an impact on the whole of Formula 1.
"Interest and viewer numbers have grown rapidly. It is definitely the most important victory we have achieved in the history of Red Bull Racing."
Red Bull boss Christian Horner concurred with Marko to a degree, but insisted the personal connection between team and driver was just as important as the technical side.
"Relationships, I think, are not about contracts, it's exactly about relationships," said Horner.
"And Max, he came into the team as almost a boy and he's grown into a young man, and he's grown with the team.
"I think the relationship we share, the trust we share in each other, is worth more than any piece of paper.
"I look forward to racing with Max for many years to come and I believe the best years are very much still to come."
Verstappen concurred with Horner's sentiments, commenting: "I said on the radio on the in-lap [in Abu Dhabi], I want to do this with this team for another 10 to 15 years."
PlanetF1 Verdict
Winning car key to Max's long-term Red Bull future
Helmut Marko knows how important a winning car is for Max Verstappen's future at Red Bull.