Mazepin didn't want Hamilton penalised for FP3 incident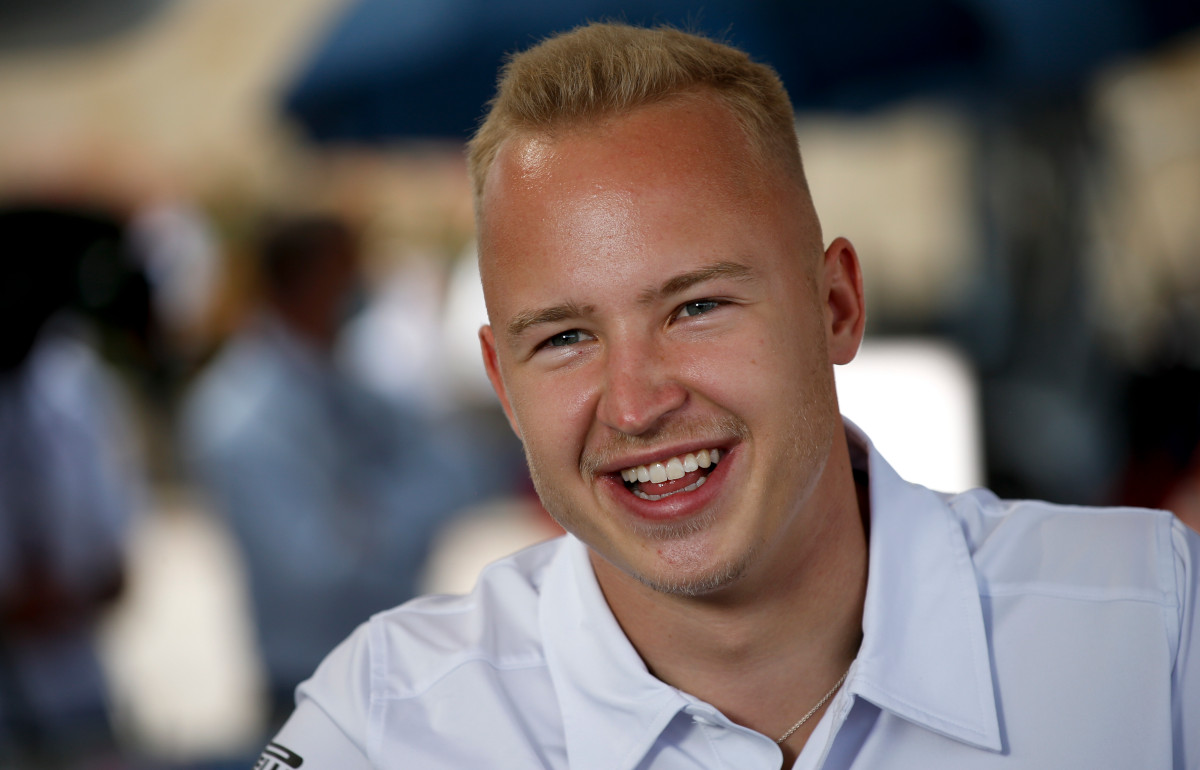 Nikita Mazepin was happy Lewis Hamilton avoided a penalty for impeding him in FP3 at the Jeddah circuit, saying it was "no big deal".
Mazepin and Hamilton had an extremely close encounter in final practice for the Saudi Arabian Grand Prix as the Haas driver, on a hot lap, came screaming up behind Hamilton through the flat-out Turn 7/8 left-right sequence.
Hamilton saw him at the last second and made a quick move to the left with Mazepin taking to the kerbs on the right to avoid a collision.
It could have been a very, very bad one had the Haas rookie connected with the Mercedes at that speed.
Hamilton and Mercedes were summoned to the stewards, who handed Mercedes a €25,000 fine and gave Hamilton a formal reprimand.
Mazepin was happy to hear that the championship contender was not hit with a grid penalty for the incident.
"I really like Lewis and I really wish him all the best in his title fight," he told The Race.
"I wouldn't want him to be penalised for something that was together with me.
"I'm in my first year in Formula 1, he was probably focusing on thinking how to find a bit of lap time for qualifying. So if the cost was for me not to complete one of my laps in FP3, so be it."
Michael Masi on this moment: "Not great at all. I will deal with it directly with the team. I've also had a chat to them here, because no flags of any form where shown through that sector." #F1 pic.twitter.com/QMnQiBwOtC

— PlanetF1 (@Planet_F1) December 4, 2021
Mazepin revealed that Hamilton had contacted him, adamant that to him the incident was "not a big deal".
"I was on a fast lap going through Turns 7 and 8, which are flat in our car," he continued.
"They're all blind and I didn't know that there was a car on the racing line.
"I kept it flat until the moment I saw he was not going to move from it. And it's not a big deal from my side.
"We train to have the reactions necessary to avoid these kinds of situations.
" Lewis has been very nice and we sent each other texts about that.
"I just hoped that he had a good qualifying and he did as always, so that's the main thing."
As for Hamilton, he says initially he was told by his pit wall that Mazepin was 10 seconds behind him and then there was radio silence so he had no idea how quickly the rookie had closed up on him.
He has apologised to Mazepin.
"I was told that he was 10 seconds behind starting a lap," said Hamilton.
"It's such a difficult track – you have to get the feedback all the way down to when they are four seconds behind or something like that so you know when to get out of the way.
"There was radio silence so I had no idea where he was and the next thing I know he's right behind me.
"Yesterday in the drivers' briefing I did say that I think there was the potential for this so we should probably keep a minimum speed everywhere, like they did for Turn 22-27, but they only did it for 22-27.
"I apologised to Nikita."