McLaren give Alex Palou and Pato O'Ward an F1 test in Barcelona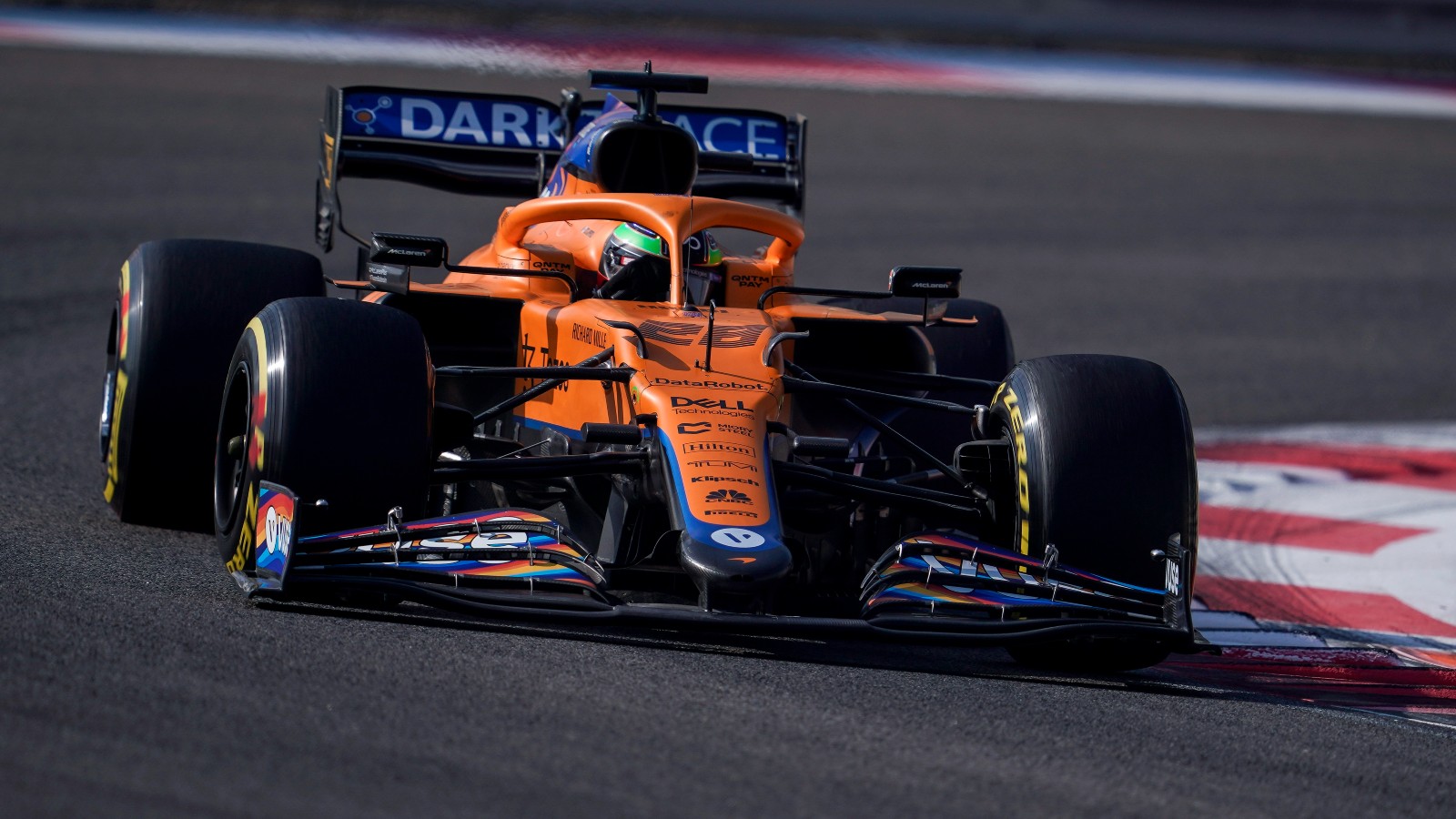 Pato O'Ward and Alex Palou have hopped into the seat of last year's McLaren for a test of the Formula 1 car in Barcelona.
The team confirmed on Wednesday that both O'Ward and Palou would be conducting a closed test of the MCL35M at the Circuit de Barcelona-Catalunya, as part of their Testing of Previous Cars programme.
It is the second time this year that McLaren have put on such an event with Colton Herta stepping into the same car for some laps around the Portimao circuit in July.
Motorsport.com have reported that Herta will again test the car this week as part of the same programme, but the team have yet to confirm that.
Both O'Ward and Palou have contracts to race in IndyCar for McLaren with O'Ward having been part of the team since 2020, while Palou will join in 2024. Palou's confirmation only came after a lengthy legal dispute with the Spaniard's current team, Chip Ganassi Racing, as McLaren believed they had signed the driver for the 2023 campaign.
The resolution, which bears a striking resemblance to the Oscar Pisatri fiasco in regards to McLaren's F1 seat, is that Palou will race for Chip Ganassi for 2023 before moving to McLaren in 2024.
If Herta does make an appearance, it will be the second time he has tested an F1 car and he could even be in line for a third run out. It has been reported that Alpine are eyeing him up for a potential test as they continue to search for Esteban Ocon's team-mate for next season.
Pato O'Ward and Alex Palou are taking part in a closed test in the MCL35M at Barcelona this week with our Testing of Previous Cars programme. pic.twitter.com/Sde5QtPyQS

— McLaren (@McLarenF1) September 14, 2022
Herta had strongly been linked with a move away from McLaren and into the Red Bull group with a seat at AlphaTauri. However, he lacks the necessary superlicence points and it seems Red Bull have made little progress in convincing the FIA to grant an extension.
The test in Spain will give the team the chance to compare the drivers' abilities in the same vehicle and may give them a better understanding of which driver will be in which seat going forward.
The same car achieved a P6 finish for Daniel Ricciardo and a P8 finish for Lando Norris in last year's Spanish Grand Prix.
McLaren have grown dramatically in the last few years in terms of their sporting output and are far from just a Formula 1 outfit. They joined IndyCar in 2019 as part of a partnership with Arrow Schmidt Peterson Motorsports and they acquired the Mercedes-EQ team in May of this year ahead of a move into Formula E for the 2022-23 season.
All this means that McLaren have a large roster of drivers and it has been suggested that drivers could swap between series depending on the team's needs. It was reported that during Daniel Ricciardo's exit negotiations from the Formula 1 team, he was offered an IndyCar seat but rejected it.
The team have also been adding more drivers to their roster and have been looking to give them F1 experience, even if it is unlikely to lead to a seat given Norris and now Piastri's long contracts.