McLaren: No reason, no way for a rule change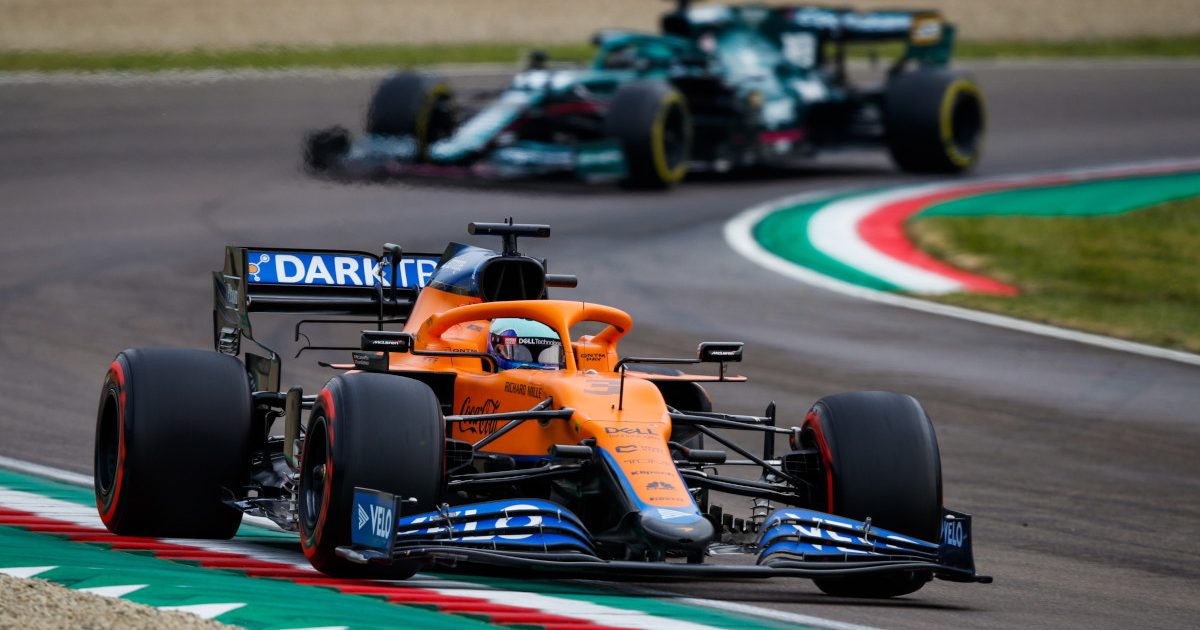 McLaren boss Andreas Seidl says there is no reason and no way the rules will be changed this season just because Aston Martin are unhappy.
Although this year's cars are based largely on last season's, small changes were made to the rules aimed at reducing downforce.
One of those relates to the floor, with this year's cars losing a small piece of the floor just in front of the rear tyres.
While all the cars have lost downforce, this has, at least according to Aston Martin and Mercedes, impacted Formula 1's low-rake cars more than their high-rake rivals.
That means Aston Martin and Mercedes are paying the biggest price for the new regulations.
Aston Martin team boss Otmar Szafnauer has been vocal in his complaints, questioning the way in which the rule came about.
His biggest issue related to Pirelli as they called for less downforce so their tyres could be run for a third season, only to later design a more robust tyre for this year's championship.
Szafnauer even went as far as to briefly threaten legal action, although he did backtrack on that after speaking with the FIA.
Pirelli dismiss Aston Martin's suspicions over aero regs

The saga continues…https://t.co/D05Je3VRhJ #F1 pic.twitter.com/OYnqmwjZSD

— Planet F1 (@Planet_F1) April 18, 2021
Stand out from the crowd with McLaren merchandise via the official Formula 1 store
On the other side of the argument, McLaren say they have no issues with the process that led to the rule changes.
"I think from our point of view it was a clear transparent process how these regulations came into force for this year," Seidl told Motorsport.com.
"So I don't see any reason or also any way for a [rule] change now for this year."
McLaren have scored 41 points and a podium in the opening two races of this season, whereas Aston Martin have just five points.
The German, who joined McLaren in 2019, added that no team can say 100 per cent what impact the rules have had on their car given none of them were in a position last season to compare the two different philosophies.
"To be honest," he continued, "it's difficult for each team, in my opinion, to give a solid or valid judgement on the effect these new aero regulations have on different car concepts.
"We all went into the winter with the car concept we used last year, because of the regulations.
"It wasn't really possible to do a big change there and none of the teams, I guess, did a parallel development with the same manpower and the same energy with two different concepts to see actually where would you come out."
Follow us on Twitter @Planet_F1 and like our Facebook page