McLaren on 'back foot', test 'didn't go to plan'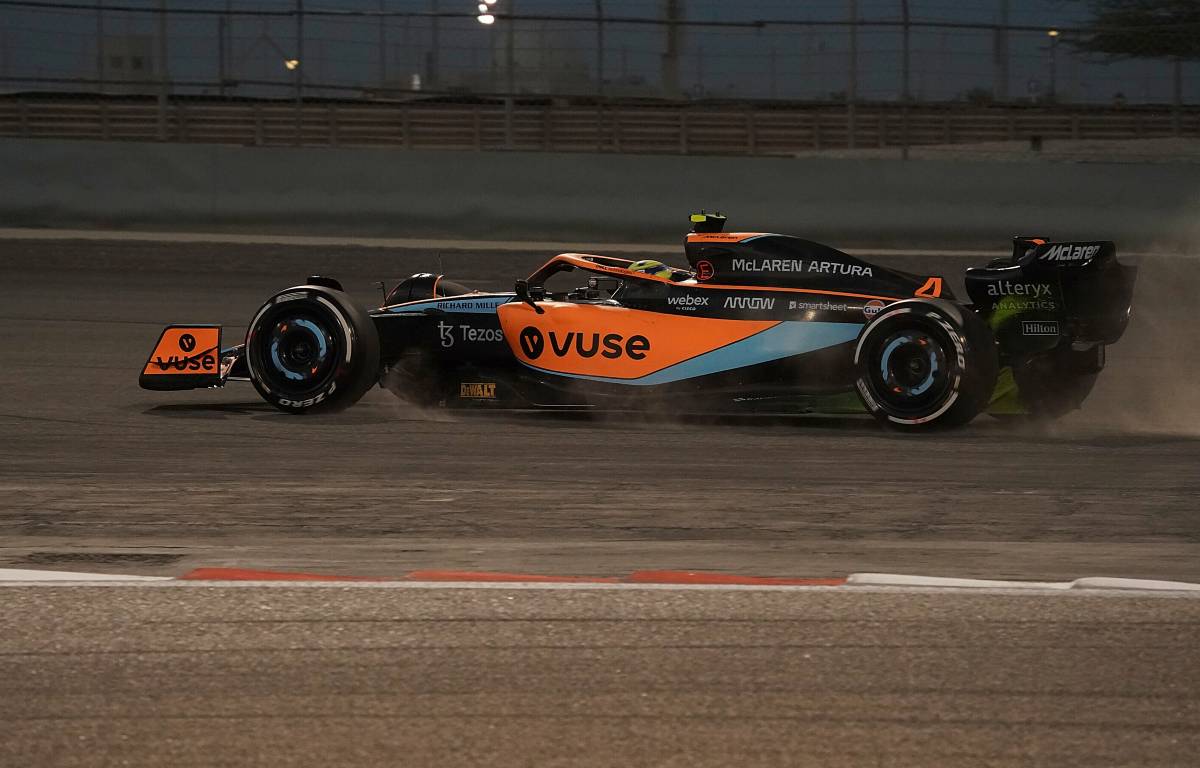 McLaren team principal Andreas Seidl says he was left "not fully happy" after the team endured a difficult official test in Bahrain.
McLaren have had to contend with overheating brakes which shortened their runs and kept the car in the garage for much of the test.
To add to the Woking-based squad's woes, Daniel Ricciardo tested positive for COVID-19 and is required to isolate, which meant Lando Norris was on sole testing duties for the team in Bahrain.
Despite the brake issues limiting McLaren's running, Seidl saw some positives in being able to bring upgrades to the car and continue other parts of the test programme.
"The test definitely didn't go to plan," said a downbeat Seidl speaking to Sky Sports. "We had an unexpected problem on the front axle with the brakes which limited our running quite a bit, especially when it came to long runs. It definitely put us back foot.
"Still, I think there were a lot of positives. We could still work on the car to extract performance from it. We could still bring further upgrades to the car as well.
"So there were positives. But unfortunately we have this issue and we were simply up against time in order to bring upgrades to solve the issue.
"You can do it to a certain degree but not to the full extent. Now we simply hope the upgrades we get done for next week solve the problem and we can try to come back."
It was a race against time to try to solve the issue and new parts were delivered to the circuit with the aim of solving the problem.
However, Seidl explained the team were limited in what they could do with the small time frame McLaren had, and will have to wait until next week for a more fundamental fix.
"We made steps, but due to the time constraints we had we could only do limited changes," explained Seidl.
"It allowed us to do some longer runs again and we were trying to get some further runs in later in the afternoon. The real solution will only be available next week."
Despite their issues, the MCL36 looks a fundamentally solid car, and it set some quick times in the shakedown at Barcelona.
The McLaren team principal believes the car is a "healthy platform" but concedes the limited running didn't allow them to "tick a lot of boxes".
"We left Barcelona after a really positive test," said Seidl. "I think also what we have seen here from the car with the limited runs we could do, we have a very healthy platform.
"Unfortunately, we didn't tick a lot of boxes in these three days because of the limited running we could do. Definitely not fully happy.
"In terms of the pecking order, it's still too early and difficult to say where everyone is. Some cars look very strong since Barcelona, like the Ferrari.
"The main thing is just to focus on ourselves, get this problem sorted and see where we are next week."
Concern for McLaren as brake issue emerges
Concern at McLaren as brake issues stopped any long runs in day one of testing.