McLaren fans shouldn't get their hopes up over MCL60's Baku upgrade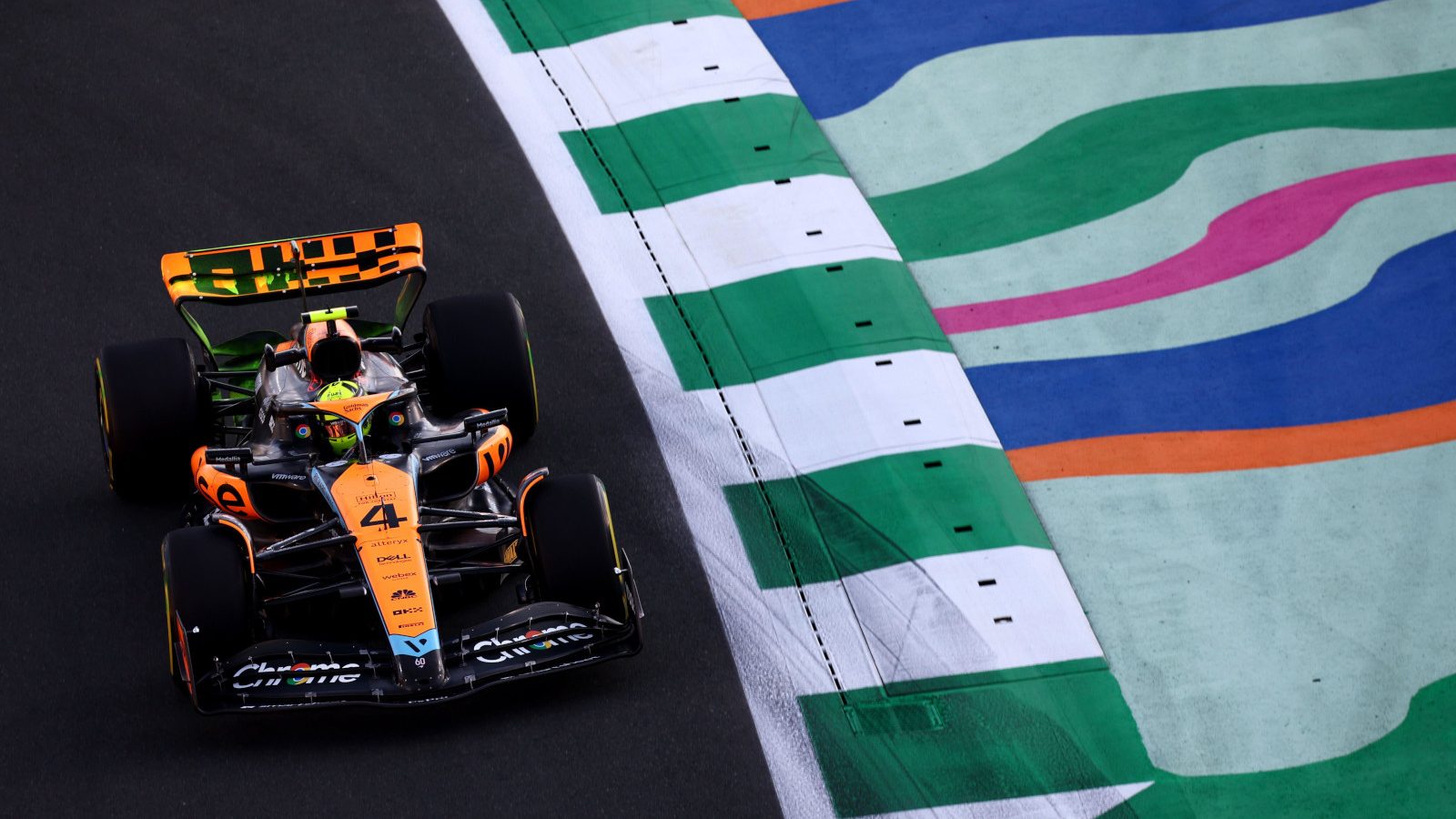 Andrea Stella has warned to not expect any miracles from McLaren's highly anticipated upgrade planned for the Azerbaijan Grand Prix, admitting it won't be enough to trouble Formula 1's front-runners.
McLaren had braced themselves for a tough start to the 2023 season after revealing that they had failed to hit their development targets with the MCL60 car over the winter, with the team currently bottom of the Constructors' standings after failing to score points in Bahrain and Saudi Arabia.
The team have targeted the Baku round at the end of April as a key opportunity to haul themselves out of their current malaise with a major upgrade package.
Although McLaren are encouraged by the data from the wind tunnel, Stella – who was promoted to the role of team principal over the winter following Andreas Seidl's switch to Sauber – says the update will not have a transformational effect on the team's prospects.
Per Motorsport.com, he said: "When it comes to the Baku upgrade, we do see the numbers, which are promising. It's hopefully from sixth, it will allow us to be fifth.
"It's not enough yet to achieve our objective for the season, which is to become a top-four car.
"This will require the Baku upgrade and we require another couple of upgrades following Baku on which we are working."
With McLaren announcing changes to their technical structure on Thursday – with James Key ousted as technical director and former Ferrari man David Sanchez brought in – Stella admitted that aerodynamic efficiency is the biggest concern McLaren must address at this stage.
"In terms of weaknesses of the car, we talk about aerodynamic efficiency," he explained. "Not necessarily this means the car is draggy.
"Simply the ratio between downforce and drag is not as high as we would like. That's the main weakness."
PlanetF1.com recommends
Who are McLaren's new tech chiefs following James Key's departure?
James Key out, David Sanchez in as McLaren announce major team changes
Lando Norris must retain ruthless streak to remain on radar of top teams
Despite the team's current malaise, McLaren enjoyed an encouraging showing on pace in Saudi Arabia as Oscar Piastri reached Q3 for the first time.
However, Stella revealed that the characteristic of the Jeddah circuit – and its emphasis on mechanical grip over aerodynamic load – flattered the MCL60.
He said: "In a way, the reason why we are more competitive [in Jeddah] is associated with the fact that the Tarmac is very, very grippy.
"You rely less on aerodynamic load; you have more grip coming from the tyres, so these conditions kind of hide a little bit the underlying deficit from an aerodynamic point of view."
McLaren's struggles come as Red Bull enjoy a near-perfect start to the 2023 season, with Max Verstappen and Sergio Perez claiming consecutive one-two finishes in Bahrain and Saudi Arabia.
Stella is full of praise for Red Bull but with other teams – including, if recent reports are to be believed, Mercedes and Ferrari – now moving towards a similar car concept to the dominant RB19, he expects the gap to the reigning Constructors' Champions to be reduced.
According to Motorsport-Total, he said: "For me, it's simply the result of a team that has a knowledge advantage and translates that knowledge into performance solutions.
"When you look at the car, you see the sophistication. I think they deserve their success. It's now up to us to do a better job and challenge them.
"I expect them to give other teams not only moral inspiration, but also technical inspiration.
"There are no excuses for the other teams to say we don't know what to do.
"The season is long, and there is time to turn that information into developments, so I expect the group to move closer to Red Bull at the end of the season."
Stella believes McLaren can take inspiration from the leap made by Aston Martin, who registered podium finishes in the opening two races of 2023 after finishing a lowly seventh in the Constructors' standings last season.
"In a way, apart from Red Bull, the gaps have shrunk. So if you make a jump, you can fight for good points.
"I think Aston seems to have found the right concepts for the car and are pursuing those concepts. This shows once again that this is possible.
"We have to work hard to develop the car. As we can see in the background, the development is positive and lively. We must continue in this direction and capitalise on it."