Zak Brown admits McLaren will go into Bahrain Grand Prix behind target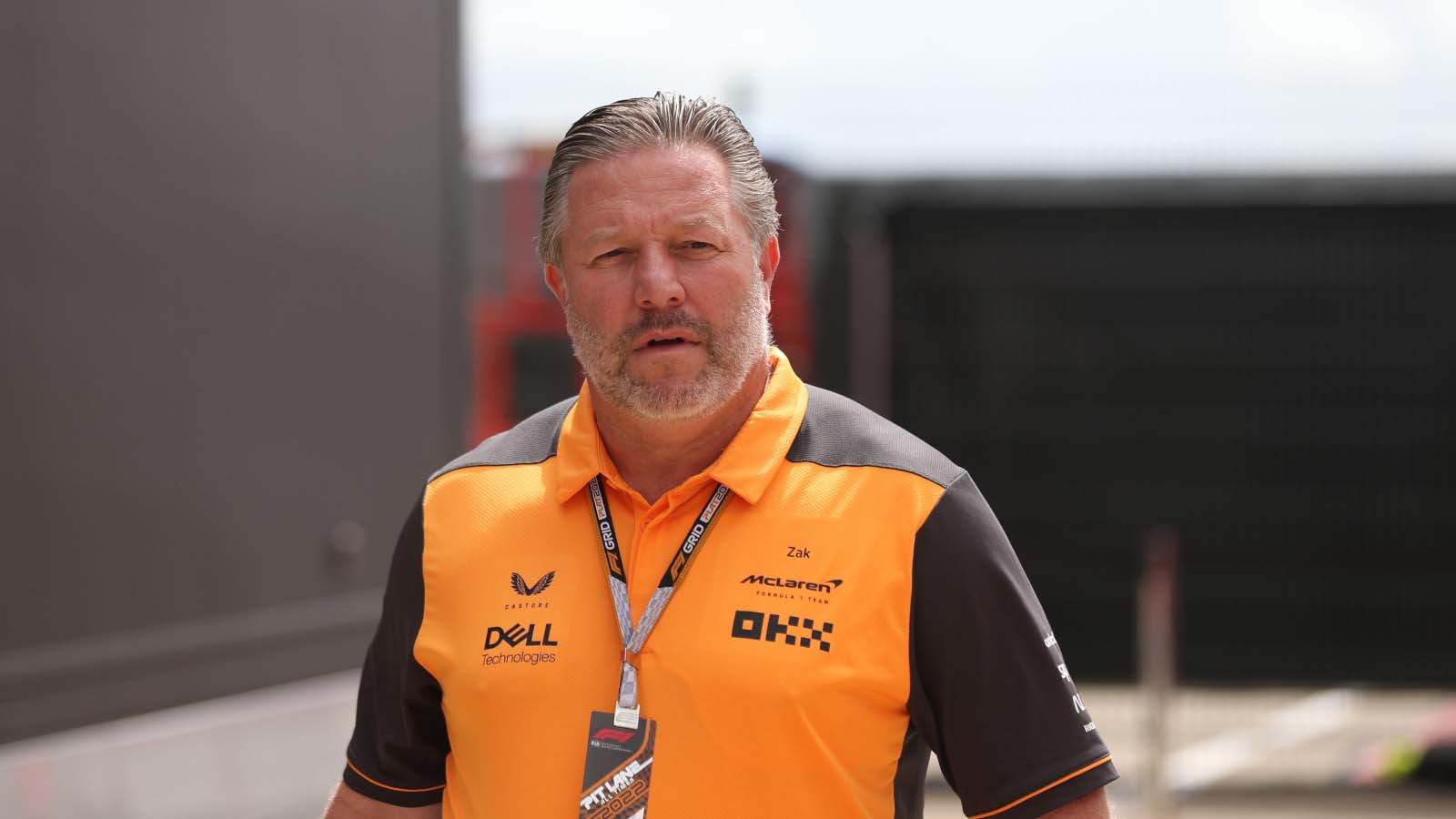 In the build-up to pre-season McLaren spoke of their MCL60 not quite being at the level where they wanted it to be, this an "honest" verdict which CEO Zak Brown says still stands.
Launch season is usually the time of year where teams are talking up their hard work over the winter, but McLaren did not follow that approach when they spoke of their MCL60 needing upgrades to reach a level where they were fully satisfied.
And speaking to media including PlanetF1.com on day two of pre-season testing in Bahrain, Brown said that these upgrades are coming, but for now, McLaren will go into the season-opening Bahrain Grand Prix behind their targets, and unsure where this will leave them in the pecking order.
"It's hard to know until we get going," Brown replied when asked how far on the back foot McLaren are going to be. "We know we set some goals for development, which we didn't hit. We felt it was better, to be honest about that.
"We, like everyone, have a lot of development coming, so we are encouraged in what we see around the corner. But I think we will be going into the first race off of our projected targets and it's hard to really know where that means we will be on the grid."
Lando Norris was restricted to just 40 laps on day one as McLaren addressed issues with the wheel brows on the MCL60, though the second day of running thankfully was a smoother outing for the Woking squad.
Brown though said it is too soon to be getting a true read of the performance in that MCL60.
"It's a little bit early," said the CEO. "We had some teething problems yesterday, we had Oscar [Piastri] doing most of the heavy lifting in the morning getting the car dialled in.
"There's nothing alarming, just usual testing bugs if you like. And so today Lando was focussed on longer runs, so we're still understanding the car and have a lot more testing ahead of us, relatively speaking, and then we'll get to work on race setup."
PlanetF1.com recommends
Toto Wolff and Christian Horner's furious 'change your ****ing car' argument laid bare
Jacques Villeneuve questions Alpine line-up after exit of 'huge loss' Fernando Alonso
Toto Wolff confirms Mercedes 'still hiding a little bit' of performance in testing
McLaren slipped to P5 in the 2022 Constructors' standings at the end of a campaign where they started out off the pace due to brake issues, and recovered to a level where they became the closest challenger to Alpine.
Brown confirmed that the ultimate goal for F1 2023 is to secure that P4 spot as a starting point in their mission to return to the front of the grid.
"Goals, we want to be in the top four by the end of the year," Brown confirmed. "Last year was a bit disappointing.
"Our aspirations are to get back to the front, we know that will take a little bit more time. We've got all the technology, infrastructure is either in or going to be pretty much completed this year, so that's quite exciting.
"And we have some good developments coming, but so does every other single team in Formula 1. So we need to pick up the pace."
Additional reporting by Thomas Maher