McLaren to reap 'benefit' of F1/IndyCar synergies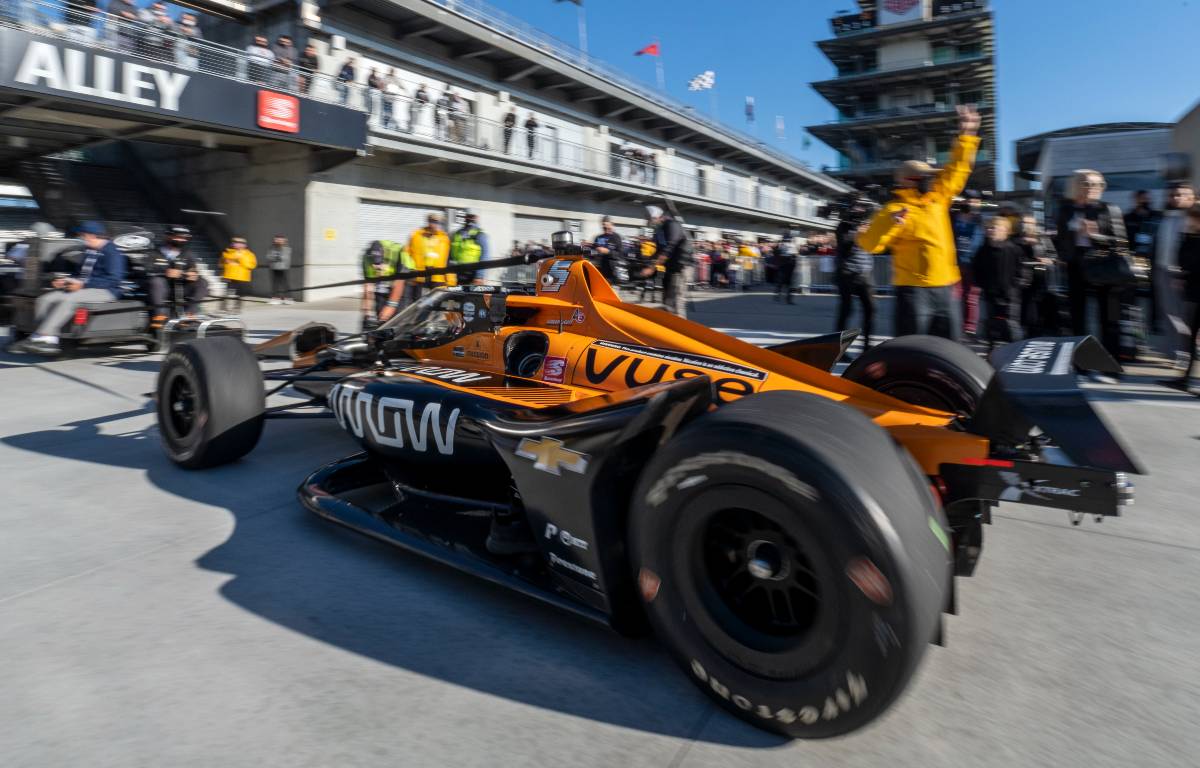 Zak Brown has outlined the synergies he believes can benefit McLaren's involvement in both Formula 1 and IndyCar racing.
McLaren recently acquired a majority stake in IndyCar team Arrow McLaren SP and a new five-person board to run the operation will be chaired by Brown.
The Indianapolis-based team, run by Schmidt Peterson Motorsports and backed by Arrow Electronics, has won two of the 12 IndyCar races so far this year via Pato O'Ward, who is second in the standings behind Alex Palou with four rounds remaining.
Brown, the McLaren Racing CEO, believes results could get even better on both sides of the Atlantic due to the sharing of information and experience with the company's F1 operation.
"We have the people and technology, knowhow and resources that we think we can take from our Formula 1 team to enhance our IndyCar team and I also think it goes the other way around," said Brown.
"While Formula 1 is, technically, the most advanced form of motorsport, there's a lot of knowledge and knowhow in the IndyCar team, so I think they will both mutually benefit.
"You can imagine there are things in Woking, technical tools we use, that a lot of IndyCar teams outsource. We have the ability to do those in-house.
"So that's something Taylor [Kiel, McLaren SP president] and his team, along with the people I've got dedicated to the IndyCar team sitting in McLaren, started to identify a couple of years ago.
"I think you're seeing the benefit this year of what they learned last year and that will now just accelerate.
"And now we are the majority owner of the team, I use the example like when you're renting a house, you maybe won't put your best furniture in it, but when you own the house you'll go ahead and invest more and that's exactly what we'll do now."
That's all from Indy. 🏁

Pato crosses P5, gaining important points.
Felix finishes P13. 🧡#INDYCAR / #BigMachineGP pic.twitter.com/Z2kDW2eU9t

— Arrow McLaren SP (@ArrowMcLarenSP) August 14, 2021
O'Ward has enjoyed much more success in IndyCar than his Arrow team-mate, Felix Rosenqvist, this year and Brown hopes that like Chip Ganassi Racing and Team Penske do, they can enter a third car in the future.
"It's just about putting the right package together," said Brown. "We've got resources, so the economics aren't a concern.
"We want to run three cars that can win races and compete for the championship. I think this is very much a driver championship as much as it is a team, that's what makes it so exciting.
"So we need to make sure we can get the right pilot, as they say, in the race car. And there's not a lot of them on the market. So we've a very short list.
"If we can land someone we think is capable of winning, we'll go for it in 2022. If not, we'll spend 2022 making sure we find the right driver for 2023. But we definitely want to be there with three cars in 2023."