Concern for McLaren as brakes aren't an 'easy fix'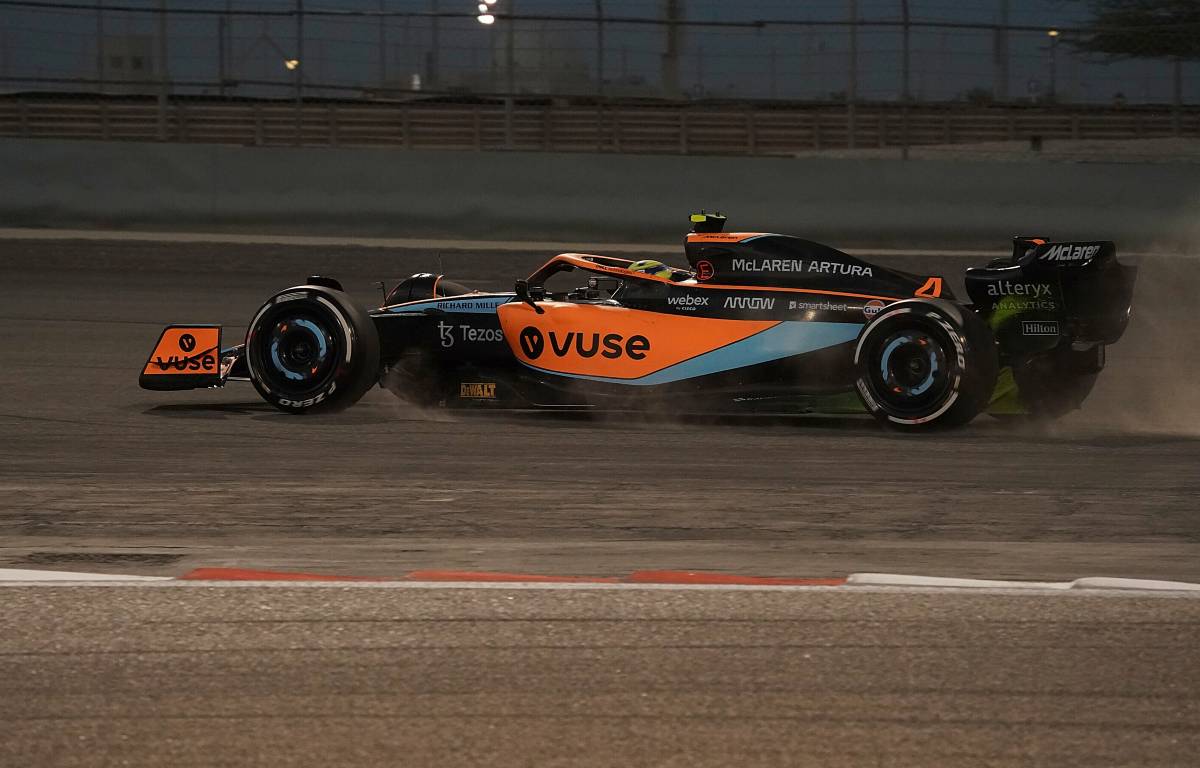 McLaren's Lando Norris admits that it will not be easy to cure the problems with the brakes which are hampering them in Bahrain.
Daniel Ricciardo was initially scheduled to kick-off McLaren's Bahrain running, but with the Aussie feeling unwell and remaining at the hotel, it was over to Norris to get behind the wheel of the MCL36 on Thursday.
The Brit was unable though to put together a long run, managing only 50 laps across the day, while the cameras caught him struggling to stay within the bounds of the track on several occasions.
Speaking to the media after the opening day, Norris explained that the brakes were not allowing for him to put together an extended stint in the daytime heat.
And finding a way to fix that, he believes will not be simple.
"I think we just had problems with the brakes today, simple as that," he is quoted by the Formula 1 website, speaking after the first day of pre-season testing.
"The exact problem, I'm not too sure, but yes, with these temperatures, [they] didn't allow us to do long runs, at least. Things we're trying to fix for the next few days.
"It's not going to be an easy fix, so we'll see what we can do, but everyone's working hard to come up with something."
Norris had been hoping that McLaren would come up with a solution overnight ahead of Friday's running, though the braking issues did continue to heavily restrict Norris' track time during the first-half of the morning session.
"We hope to figure out things tonight," Norris had stated.
"And over tonight and into [Friday] and so on, but it wasn't obviously something we could just fix today."
Rather than McLaren coming across an outright fix, Norris believed that it may be a case of the team needing to settle on a compromise to allow for more laps.
"It's not something that easy to fix. So, we'll come up with compromises and things here and there to allow us to do more running, for sure," said Norris.
"The guys are already working on that so I'm not too sure – I was just driving the car… but yes, a lot of work to do. So we'll see."
PlanetF1 Verdict
Concern for McLaren as brake issue emerges
Concern at McLaren as brake issues stopped any long runs in day one of testing.
&nbsp