McLaren could have blocked Carlos Sainz's move to Ferrari but Zak Brown says the "stars aligned" as he really wanted Daniel Ricciardo in the car.
Ferrari announced back in May that Sebastian Vettel would be leaving the team at the end of this season.
While it was initially thought that the German would make a straight swap with Sainz, instead Ricciardo's name was brought into the mix and 48 hours after the Vettel announcement, McLaren confirmed the Aussie as Lando Norris' 2021 team-mate.
Hours later Ferrari announced Sainz while earlier this month Vettel's future was finally decided with the four-time World Champion off to Aston Martin.
Brown is happy with how it all played out as he always wanted to sign Ricciardo.
Although the team had the option to keep Sainz for 2021, the McLaren chief feels having Ricciardo is the "good ending" he wanted.
"We could have kept him. We had an agreement where we could have stopped that, we had an option," Brown told the official F1 website.
"We tried to get Daniel Ricciardo the first time around, a couple of years ago [in 2018], so he was always highest on our list, and when Andreas [Seidl, McLaren Team Principal] joined, we kept in touch with Daniel.
"So conversations were started with Daniel. We got the sense he wasn't happy where he was at [at Renault], so it was more that the stars aligned in that we wanted to explore Daniel, Carlos wanted to explore Ferrari.
"We could have said no but we had an interest in Daniel and we kind of thought, 'If we can end up with Daniel and Carlos ends up with Ferrari, that's a good ending for both of us.'"
In fact Sainz's move to Ferrari was all down to Ricciardo as without the 31-year-old's signature, Brown would not have let the Spaniard go.
"We would have never let Carlos go if we didn't feel we could have got Daniel," he added. "But when we thought that that window was open, we kind of said, 'Yeah, let's go explore'.
"[We] set a date where we would come back to each other, and it turned out we could get Daniel and Ferrari did want [Carlos], so we said, 'Great, let's do it.'"
Get your hands on the official McLaren 2020 collection via the Formula 1 store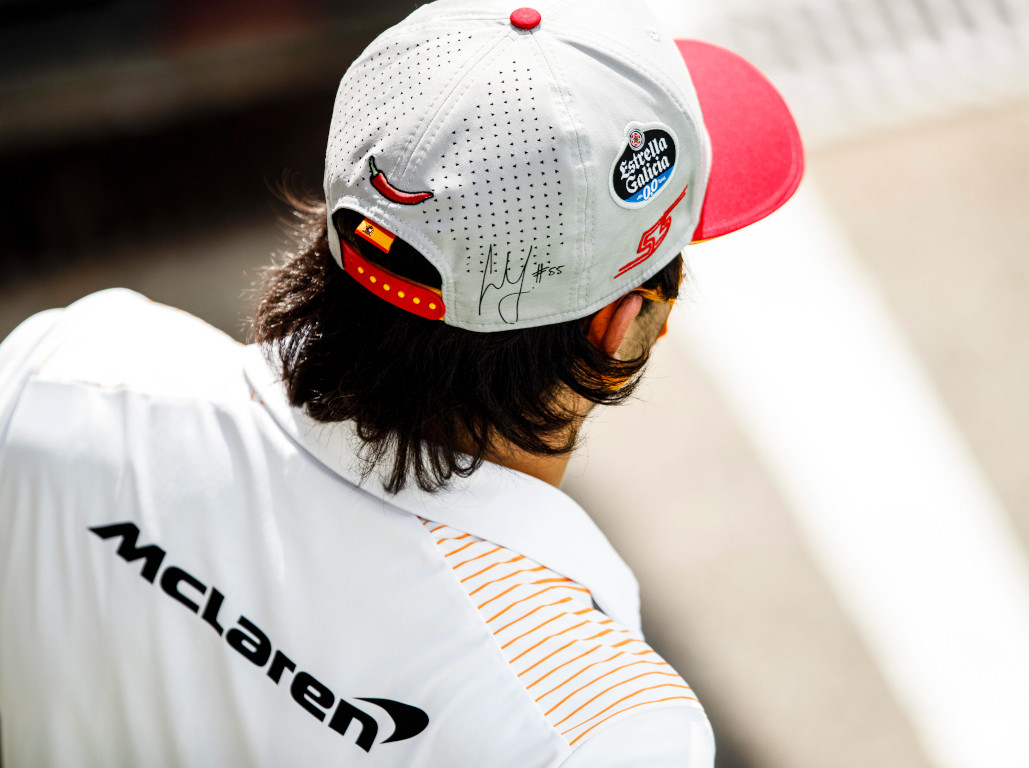 While initially there were some concerns, mainly from outside sources such as Toto Wolff about working an entire season with a driver who knows he is on his way out, Brown says things are going well with Sainz.
The Spaniard is giving his 100 percent to McLaren and in turn the team is responding by doing the same.
"The way that we're parting company – because you never know what's going to come back around – is awesome," Brown said. "We've got total harmony in the garage.
"[Carlos is] giving it all he's got, we're giving it all we've got, and then when you look at how Vettel and Ferrari are exiting, and [Sergio Perez] and Racing Point and even Daniel and Renault, there's not a lot of harmony there.
"So I'm very proud because relationships are very important to us. Carlos has been an outstanding person to work with, so I'm really happy it's worked out and we're in a situation where everyone's happy."
Follow us on Twitter @Planet_F1 and like our Facebook page.