McLaren confirm Andrea Stella as new team boss, Alfa sign Andreas Seidl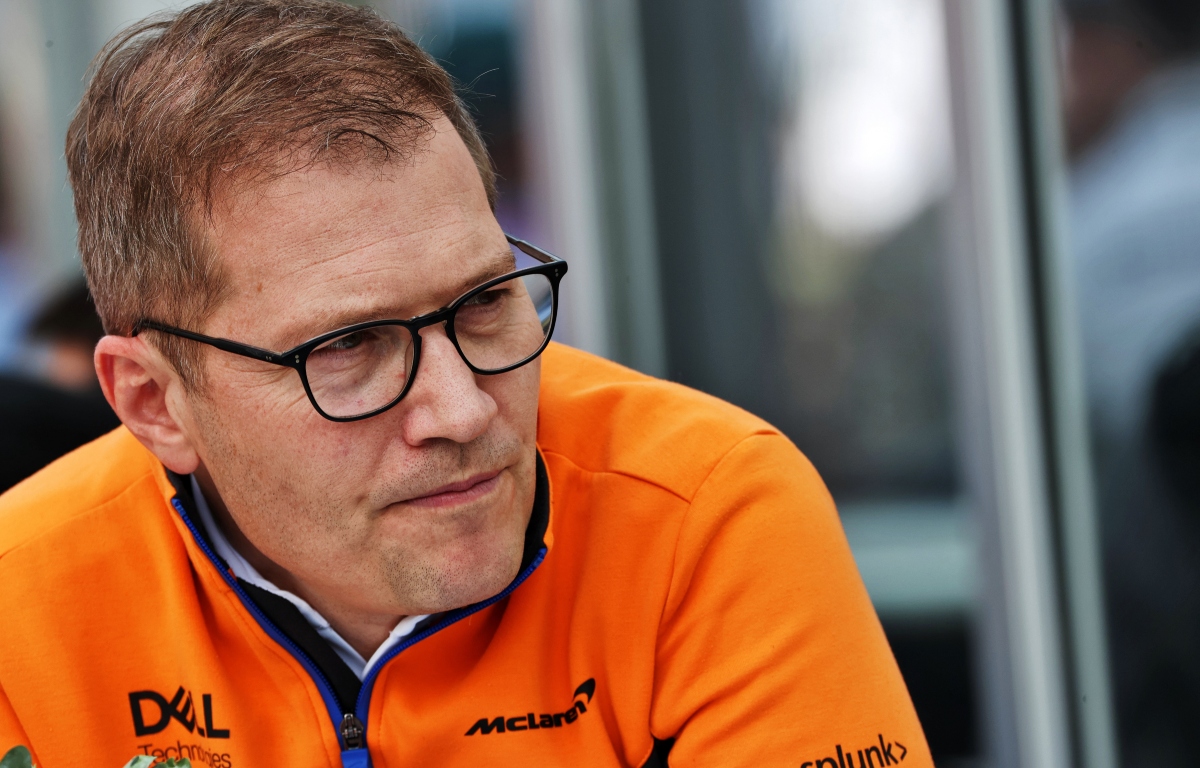 No sooner had the rumours start, literally Tuesday morning, then McLaren were announcing Andreas Seidl had left the team and that Andrea Stella would replace him as their new team principal.
As all eyes were on Ferrari and waiting for confirmation that Fred Vasseur would replace Mattia Binotto as their 2023 team boss, whispers began to do the rounds that the team boss silly season was by no means over.
And that Seidl, who joined McLaren four years ago, was at the heart of it.
That was confirmed on Tuesday morning, McLaren announcing the German's exit while also revealing Stella as their new boss.
Minutes later Alfa Romeo announced Seidl has their new CEO, but not team boss, the Hinwil team having lost Vasseur to Ferrari.
Just as when Sebastian Vettel set the driver market off back in late July, Binotto did that in late November when Ferrari announced he'd handed in his resignation.
Almost immediately F1's rumour mill had Vasseur taking his seat, that confirmed on Tuesday morning. But what followed was McLaren announced Seidl's exit, the German leaving the team after four years as their team boss.
The Woking team also confirmed Stella, who joined McLaren in 2015 and was promoted to Executive Director of Racing in 2019, as the new team principal.
"I'm delighted that Andrea Stella will step into the Team Principal role and lead our F1 technical and operational programme," said CEO Zak Brown.
"Andrea is a highly talented, experienced and respected member of our team with a strong track record of leadership and success in Formula 1. His move into this role is a great example of the strength in depth we have in our team, and I'm excited to be working more closely with him with a joint focus on moving up the grid and winning races."
He wished Seidl well for next role in Formula 1.
"I've really enjoyed working with Andreas. He has provided great leadership for the team and has played a significant part in our F1 performance recovery plan and ongoing journey to return to the front of the grid," said Brown.
"I thank him for the transparency throughout the process which gave us time to plan accordingly."
The ink hardly had time to dry before Seidl's 2023 plans were revealed, the German signing as the CEO of Sauber.
Finn Rausing, Sauber Holding AG Chairman of the Board of Directors, confirmed his return with Seidl having previously worked with Sauber.
"It is an immense pleasure to welcome Andreas Seidl back to Hinwil as CEO of the Sauber Group," he said. "Andreas's experience is second to none and he brings to Sauber Group a clear understanding of what is required to achieve sustained success.
"He takes over a company on an upward path and he shares our commitment to keeping our organisation growing: I look forward to many years of success together."
Read more: Ferrari officially unveil Frédéric Vasseur as new team principal