McLaren confirm updated MCL36 for Spanish GP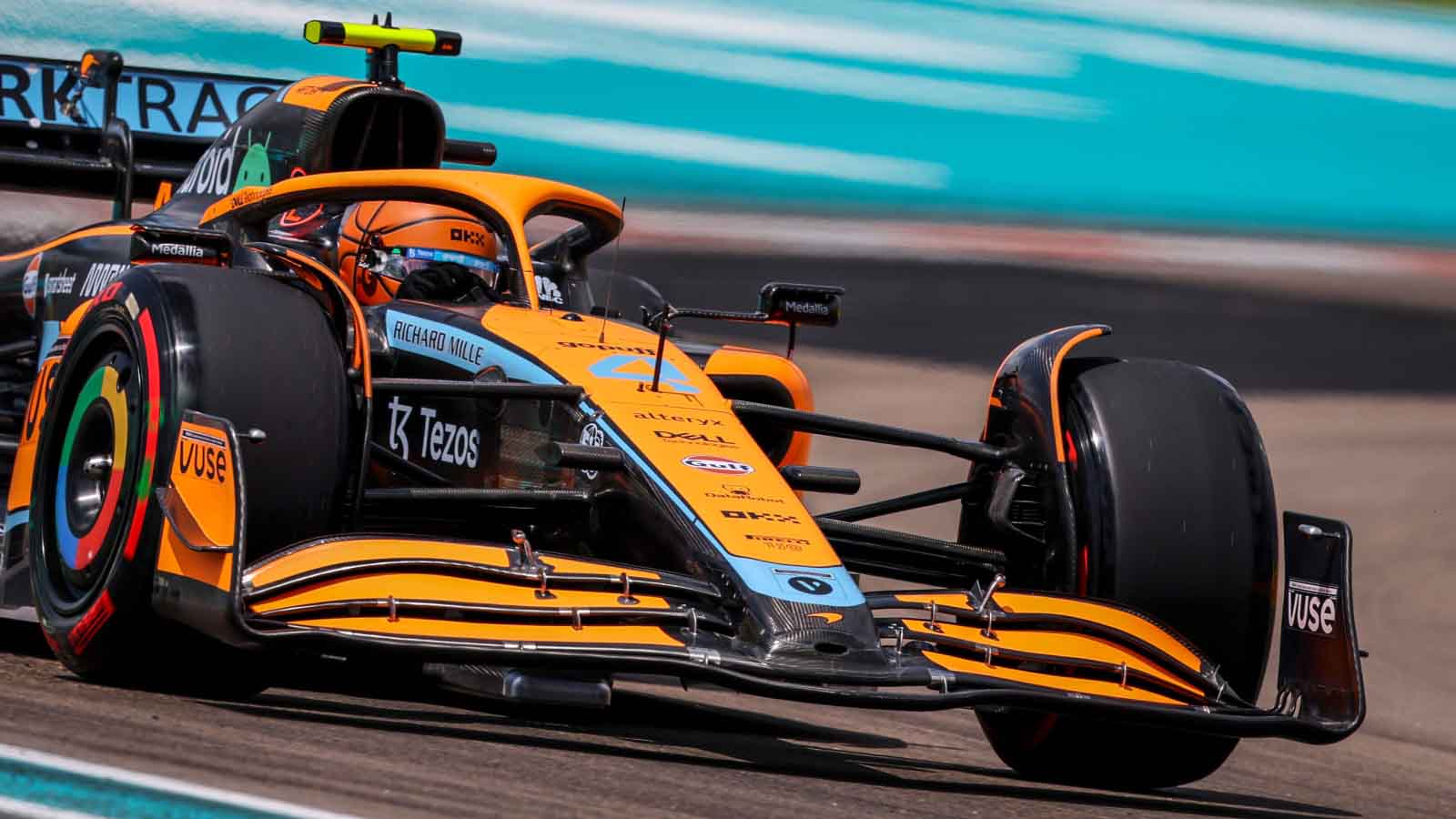 McLaren's MCL36 will be updated with new parts for this weekend's Spanish Grand Prix, the team's first major changes of the season.
McLaren's Daniel Ricciardo and Lando Norris will have the benefit of some new parts to try out this weekend at the Spanish Grand Prix.
The Circuit de Barcelona-Catalunya played host to the first on-track session of the 2022 season and new regulation cycle, meaning this weekend allows teams an excellent opportunity to correlate the improvements they've made so far this season as well as trial new components against already gathered data.
Many of the teams are expected to bring bigger update packages for this weekend's race, including Ferrari, Red Bull, and Mercedes, while McLaren have also confirmed the MCL36 will boast some new components.
"We are bringing some upgrades to the car for the weekend," McLaren team boss Andreas Seidl said in his official race preview.
"I know it's been an extremely busy week or so for many of the teams making changes ahead of Barcelona, so it's going to continue to be a tight fight for points."
With McLaren amongst the star performers at the Spanish pre-season test, Seidl said comparison work will be crucial as they fettle in their new parts.
"We performed well at this track in pre-season testing, so it will be interesting to see how our car will perform with the upgrades we've made since then," he said.
"Hopefully we can have some good battles and get both cars back into the fight for good points."
Ricciardo eager to replicate 2021 success
During what was a tough maiden season with McLaren in 2021, Barcelona represented one of Ricciardo's stronger weekends as he qualified in seventh before racing to sixth place.
With the Woking-based squad eager to bounce back from a tough weekend in Miami, Ricciardo said the pre-season preparations at the Spanish venue could play a big role this weekend.
"There were some good battles in Miami with great support as always from the fans, but it proved to be a tough circuit for the team," he said.
"Looking to Spain, we have to keep a positive mindset and apply everything we learned from last race weekend.
"Spain was a good race for me last year, so I'm looking forward to getting back out there in the new regulation cars and really get the most out of the MCL36.
"Having tested here back in February, we have more of an idea on what to expect under the new regulations than we do at other race weekends. It will be good to see where we can make improvements and put the upgrades we're bringing to the test.
"Our performance since Bahrain has shown we can consistently fight for the top 10, so it will be great to get back on track and keep at it. We'll keep pushing and keep coming back stronger."
Norris: Miami showed McLaren's lack of consistency
The Miami Grand Prix resulted in a rare retirement for Norris, having crashed out on Lap 39 after contact with AlphaTauri's Pierre Gasly. However, it hadn't been a particularly strong weekend for Norris up to that point – he was running in 13th at the time of the incident.
With the British driver frequently at the top of the times throughout the pre-season test, Norris said he's eager to compare this weekend's performances against the performance from three months ago.
"I've put the retirement in Miami behind me and I'm fully focused on the race ahead," he said.
"We got some good running in at the track during February testing, so I'm looking forward to adding everything we've learned from the season so far to the data we got there previously from the new regulation cars.
"Miami highlighted that we still have a way to go to get back to consistently fighting at the top but it's important for us to remain optimistic. The team are working flat out to bring upgrades to the car as we speak, so hopefully, that will give us the boost we need as we head into this double-header."