McLaren 'have had conversations' with Volkswagen
McLaren have been in talks with Volkswagen about a possible collaboration, but Zak Brown says in the "short term and medium term" he is happy sticking with Mercedes.
Volkswagen, through either its Audi or Porsche brand, or some reports claim even both, is considering entering Formula 1 in 2026.
McLaren is just one team that has been linked to the VW Group, Audi specifically, while Red Bull are said to be in talks with Porsche.
According to Sport1, Audi are keen on purchasing a stake in the Woking team with Oliver Hoffmann, Audi's chief development officer, telling the publication: "The FIA have made some good decisions regarding the future of Formula 1 and last season was also very interesting.
"But," he added, "now we are focusing on the Dakar and Le Mans for the time being."
There was also a report back in November that McLaren could sell their Formula 1 team to Audi, although the Woking team was quick to quash that.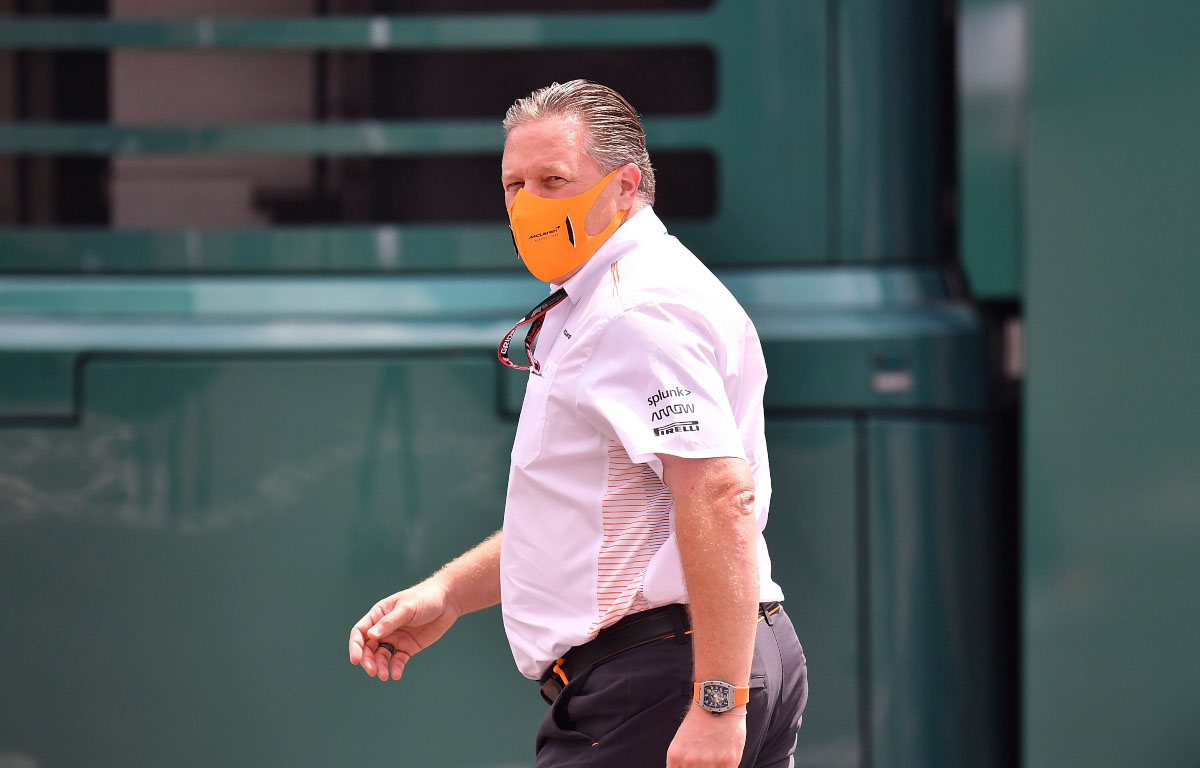 "McLaren Group is aware of a news media report stating it has been sold to Audi," read a team statement. "This is wholly inaccurate and McLaren is seeking to have the story removed."
Brown though has now revealed that McLaren did in fact speak with the Volkswagen Group, but insists they are happy sticking with Mercedes power – for now.
"I am hearing they (Volkswagen) are going to do something with Red Bull on the Porsche front," he told Reuters.
"I think they've spoken with a handful of people on the grid and as you would imagine we have had conversations but in the short term and medium term we're very happy where we are."
The CEO did make it clear that McLaren are open to further talks Volkswagen after the German group has officially laid out its plans for Formula 1.
"I think that's not been definitively decided and if they do (enter), we have a contract (with Mercedes) through this term," added Brown.
"Naturally we're going to evaluate where we are and who's in the sport and take a decision on what we're going to do in 2026 in due course."
McLaren, fourth in last year's championship and the only team to secure a 1-2 result in a grand prix, will continue with Mercedes power in 2022.
The team swapped from Renault to Mercedes at the end of the 2020 season.
McLaren will unveil their Mercedes-powered 2022 challenger on 10 February.
Brown: "Certain teams want to raise cap, McLaren against it"
Zak Brown believes that certain teams are holding F1 hostage over raising the budget cap.