McLaren diagnose cause of Ricciardo's power loss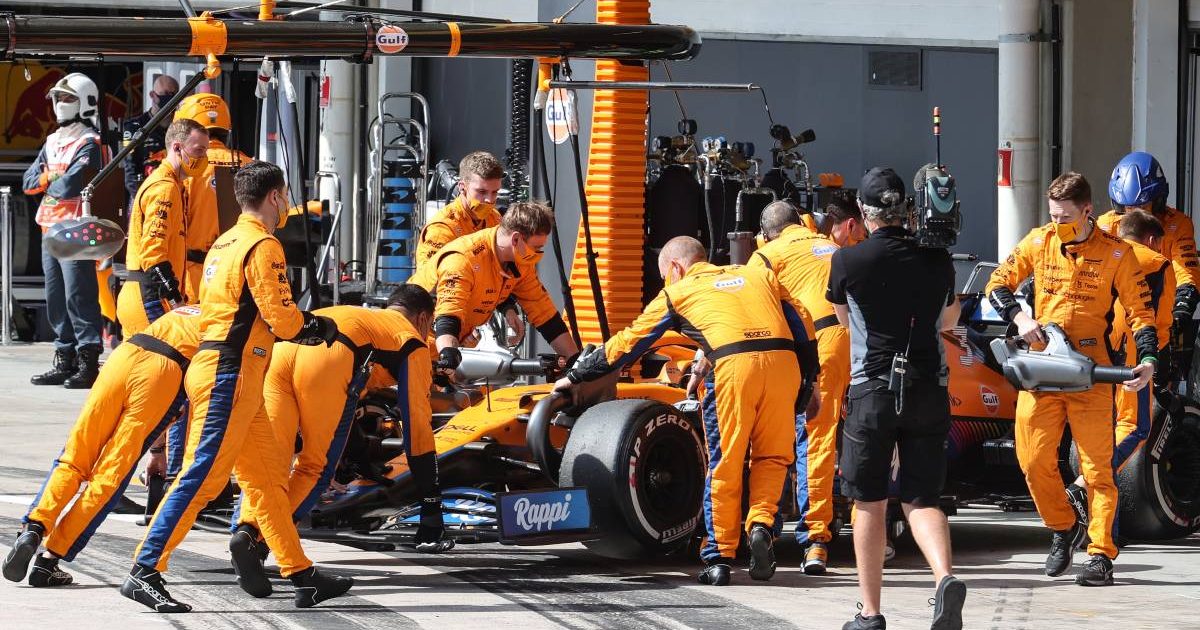 A crack in the chassis of Daniel Ricciardo's McLaren has been identified as the reason for his retirement from the Sao Paulo Grand Prix.
Ricciardo suffered a loss of power 50 laps into the race at Interlagos as he chased the Ferraris, with whom his team are competing for third position in the Constructors' Championship.
The MCL35M had to be retired and McLaren were left with only one point in Brazil as Lando Norris finished 10th, which means they trail Ferrari by 31.5 points with three races to go.
Touched down somewhere new. 🇶🇦👀

Let's get back to work. 💪 #QatarGP pic.twitter.com/H3WPeyYJHq

— McLaren (@McLarenF1) November 16, 2021
"We had a power loss on track," confirmed McLaren team principal Andreas Seidl, quoted by Motorsport.com.
"In the initial investigation we found a technical issue, a crack on the chassis side of the power unit installation, which we need to now investigate. I can give you a better update next week in Qatar."
It was Ricciardo's first retirement of his debut season for McLaren, in which he has scored 46 points fewer than Norris despite having won the Italian Grand Prix with his team-mate just behind him in second.
"I think Ferrari had a bit more pace but maybe through strategy we could have disrupted them," said the Australian driver, who was planning to try and make a one-stop work while Charles Leclerc and Carlos Sainz each pitted twice.
"Definitely a shame, but we'll take the positives and we've another chance next week in Qatar."
Norris came out worse against the Ferraris right from the launch in Brazil when he clipped his former team-mate Sainz while trying to overtake up against the wall, sustaining a puncture.
From there, the Briton did well to work his way up to 10th position and salvage a point which, with Leclerc and Sainz finishing fifth and sixth respectively, was scant consolation.
With Norris having started fifth, directly behind Sainz in P3, Seidl said: "He had a great launch and I think Carlos had quite a bad start.
"Lando had to go somewhere and on the outside it's very tight out there. I think he simply ran out of space and unfortunately touched the front wing of Carlos, causing the puncture. It was an unlucky racing incident.
"In terms of the recovery drive, the car was damaged. He lost quite a bit of downforce on the rear axle, some damage from the puncture I think. Then he did a great recovery drive."
Ferrari moving out of McLaren's reach?
Ferrari extended their gap on McLaren at the Brazil GP.