McLaren 2022 development slowed due to brake duct fix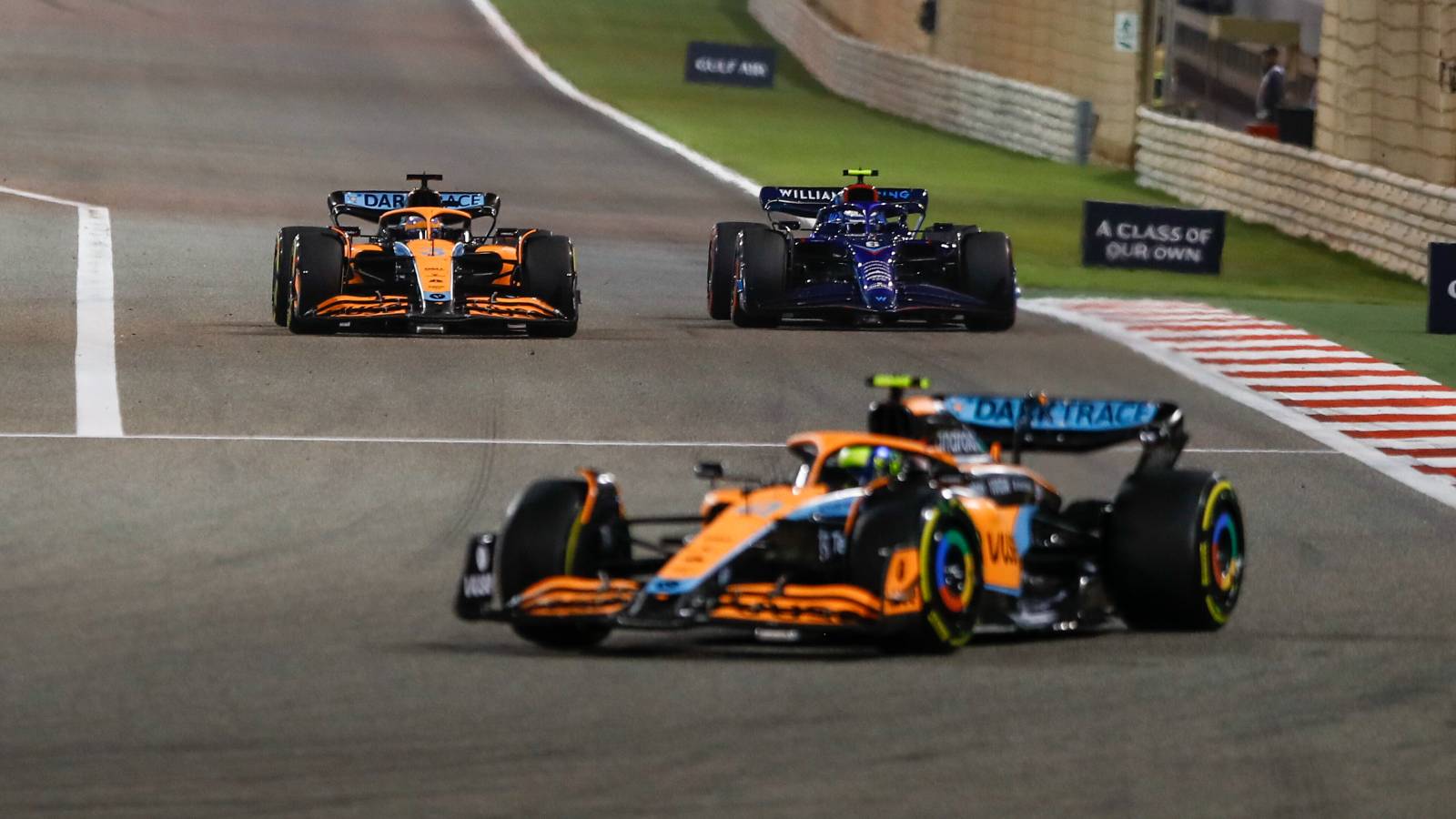 McLaren boss Andreas Seidl has revealed that the team's progress with their 2022 challenger, the MCL36, has curtailed development due to their ongoing brake cooling issues.
The Woking-based squad was one of the biggest shocks in Bahrain following their sub-par performance in testing.
McLaren's chief concerns, highlighted in testing, was an issue with the brakes overheating that only became apparent in the warmer climate of Bahrain.
A quick fix was found in the days between testing and the race with parts rushed to the Middle East which allowed McLaren to compete.
However, the team had a race to forget the following weekend in the Grand Prix with drivers Daniel Ricciardo and Lando Norris finishing in 14th and 15th respectively.
Moving on to Saudi Arabia, McLaren were one of the only teams, along with Haas, to declare to the FIA that they have fitted no upgraded parts to their car as the British squad scrambles to tackle their brake issues.
Seidl explained that in fixing their fundamental issues with the brake ducts, it has pulled resources away from other parts of car development.
"Let's say the team was very, very busy to fully focus on this mission," said Seidl, as quoted by Autosport.com. "Which took a lot of capacity away for doing in parallel other things as well, which is obviously a bit of a compromise.
"At the same time, I think with parts we have in the pipeline, which we have.
"They are due to that reason not ready yet, or not really a step forward for this specific track here. And we're happy with for example, the rear wing we have in place which we used in Bahrain to use it also for here."
McLaren was once of the slowest cars in the speed traps on Friday at Saudi Arabia, but Norris did manage to get his car into seventh in FP2.
Seidl believes that the higher grip levels of the Jeddah race track surface have helped the team extract laptime from their MCL36.
"I think we had a decent start," explained Seidl. "We had a good session with no big problems really.
"I guess everyone was a bit surprised about the high grip we have seen today from the first run onwards, I think I saw some other radio comments as well from other teams.
"Again, I think there was not any specific issue with the car. In terms of competitiveness, we need to see if this track here actually suits our car a bit better and is more in line for example, what we have seen was in Barcelona at the first test for our car, and if we can be more competitive at the same time.
"I don't expect any big miracles for here again, we simply miss aerodynamic load on the car. And it's not so straightforward to get to the level where our competitors are."
When asked whether their 2022 car has a fundamental problem, the McLaren boss said that investigations are still ongoing, but admits that the car doesn't have enough grip.
"To be honest, it's still part of the hard work that is ongoing at home," said the German.
"We clearly see that we simply don't have enough performance, we don't have enough grip, which is in the end a result of missing mechanical grip, but at the same time, aerodynamic load on the car.
"And that's what we are working on at the moment back home, to see how we can add lot more performance as quickly as possible, or bring more performance to the car with new parts.
"I think the car is working. There's not a specific problem, when you listen to the comments also from the drivers, in terms of balance. So I think we have a healthy platform. It's just overall grip missing.
"It will take time, so we need to be patient as well. But again, I'm very confident with the team in place back home with all the work everyone is putting in now, that we'll strike back."
Serious work needed at McLaren
McLaren had an awful start to the 2022 season in Bahrain.