McLaren explain 'no brainer' Mercedes FE team purchase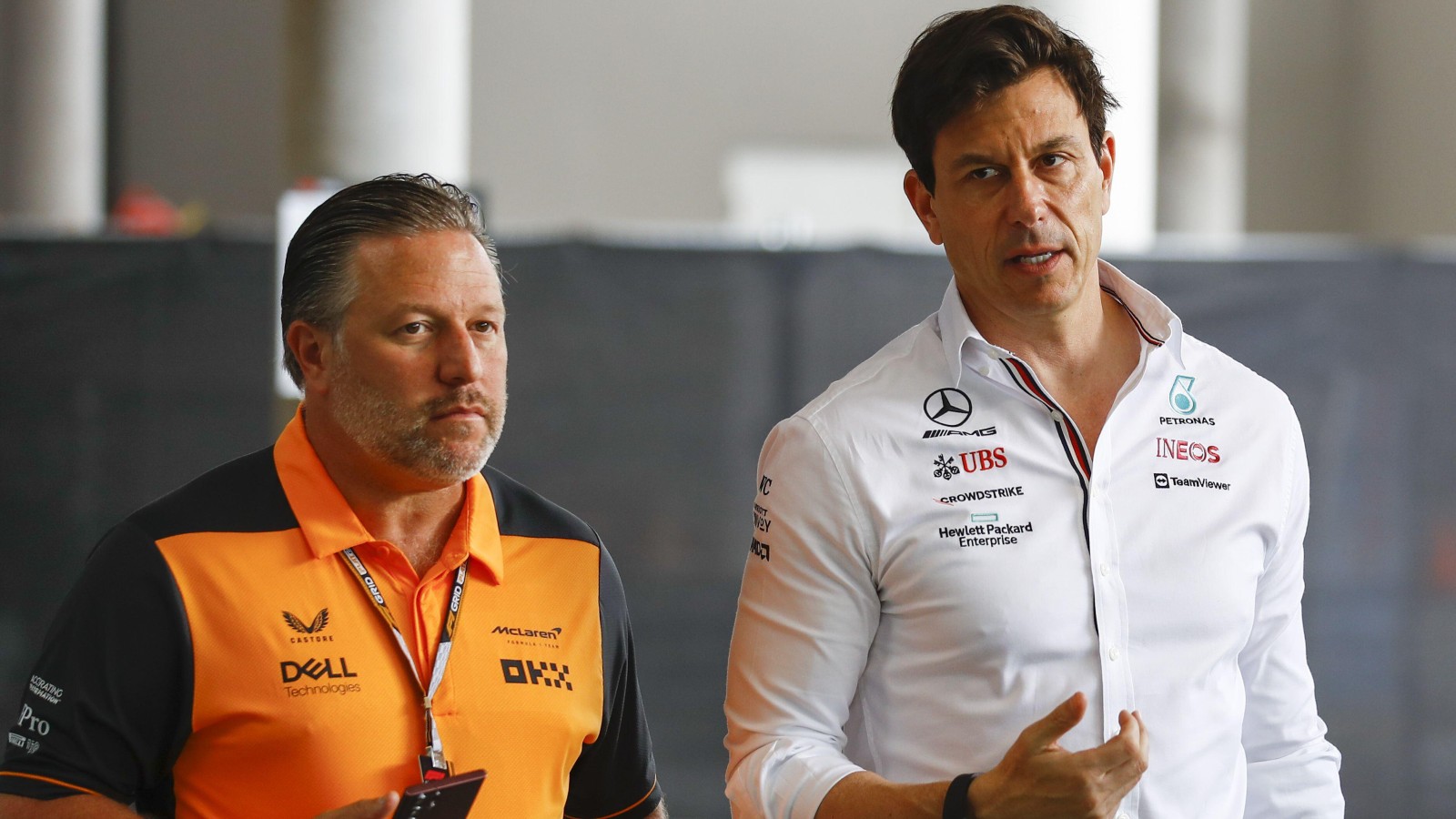 McLaren Racing CEO Zak Brown says the company could not miss out on the chance to take over a title-winning Formula E team.
As part of McLaren's efforts to expand its portfolio of racing series, Formula E had been on the agenda for quite some time.
But no more weighing up an entry, McLaren has now confirmed that it will be entering the all-electric series as of the 2022-23 season, the same campaign that will see the introduction of the 'Gen 3' car.
But while McLaren will be a new name on the Formula E grid, there will be a very familiar feel to the team.
That is because McLaren announced that they will take over the Mercedes-EQ Formula E team in order to enter the series, with the deal expected to be completed "later this year".
Mercedes has enjoyed great success in Formula E since joining the grid in 2019, finishing third in the Teams' Championship in that debut season, before pulling off a double-title success in the 2020-21 campaign that followed, Nyck de Vries taking the Drivers' Championship.
Team principal Ian James is set to remain in his position when the team transitions over to McLaren, so with all of the pieces of the puzzle in place at a title-winning outfit, Brown says it was a "no brainer" to make the takeover happen.
Asked what made Formula E so attractive at this stage that McLaren took the plunge, Brown, quoted by GPFans, replied: "I think outside the obvious excitement that surrounds Formula E as a racing platform and a marketing platform for our partners and fans, from a technical point of view, the opportunity to acquire the world championship team that won the last race we were at in Monaco.
"To have Ian to continue to lead the team, so as far as all of our racing properties, [they] are led by individuals that have the resources they need with everyone focused on their teams – Taylor [Kiel] is running the IndyCar team, Andreas [Seidl] running the Formula 1 team, Ian will run the Formula E team.
"To acquire a going concern, so for the most part what Ian needs to do is change shirts next year and he has his team in place, that was very appealing to us.
"So it was a combination of the stability we have in Formula 1, while there is still a long way to go on our journey to get back to the front, I think Andreas has all the resources he needs.
"So to be able to acquire a world championship team in a turnkey fashion really made it a no brainer."