McLaren: Action on wings needed now, not in France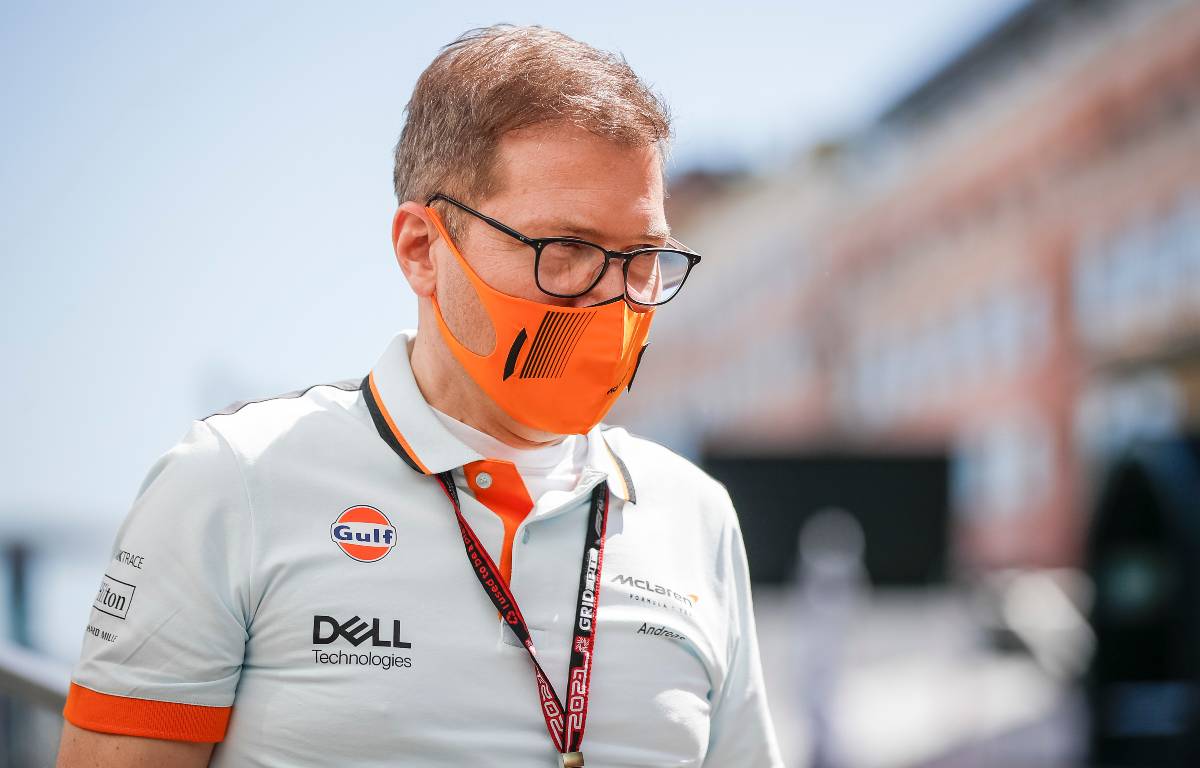 McLaren team principal Andreas Seidl says that the FIA should take action over rear wings now rather than wait until the French GP.
The topic of flexible rear wings has been at the forefront of the sport ever since Mercedes pointed out Red Bull's 'limbo' wing at the Spanish Grand Prix weekend.
They're not the only team that have been accused either, with Ferrari, Alpine and Alfa Romeo also running flexi-wings.
The FIA have added stickers to rear wings in Baku in order to monitor them, but won't be carrying out more comprehensive tests until the French Grand Prix.
Seidl isn't happy about this as he feels, if teams have illegal parts that give them an advantage, they should be stopped from using them immediately.
"From our point of view, if we see deflections again like we have seen in Barcelona, there needs to be action here this weekend," he told reporters in Baku.
"We're happy with all the actions FIA has put in place with the technical directive, even with the update of the technical directive.
"The only thing we are still not happy with, and that's the point of the discussion, is why do you let teams that benefited already for several races, with a car that has not been in the regulations, to keep using these devices."
Christian Horner asked about potential protests by Sky F1:

"If I was Toto, with the front wing he's got on his car, I would keep my mouth shut." #F1

— Planet F1 (@Planet_F1) June 4, 2021
F1 TV are offering PlanetF1 readers 10% off their Access and Pro subscriptions! Click here and use the code PLANETF10 at checkout*
*offer expires midnight on Sunday, June 6
Mercedes and McLaren are the two in particular that feel that other teams are gaining an advantage over them by using a flexible wing, and do have the option of taking the matter further by lodging a protest in Baku.
Alpine's Marcin Budowski has stated that he doesn't expect that to happen, but Seidl has refused to rule it out.
However, he has said that McLaren wouldn't do so prior to Saturday as teams are able to change things on their car on Friday night.
"I don't want to go into the discussion of a protest at the moment," he added.
"In general, it doesn't make sense to do anything before the event, because you can change a rear wing on Saturday morning.
"There's no point to do anything on a Friday night."
Follow us on Twitter @Planet_F1, like our Facebook page and join us on Instagram!