McLaren 'happy' with new nose but 'not a step forward'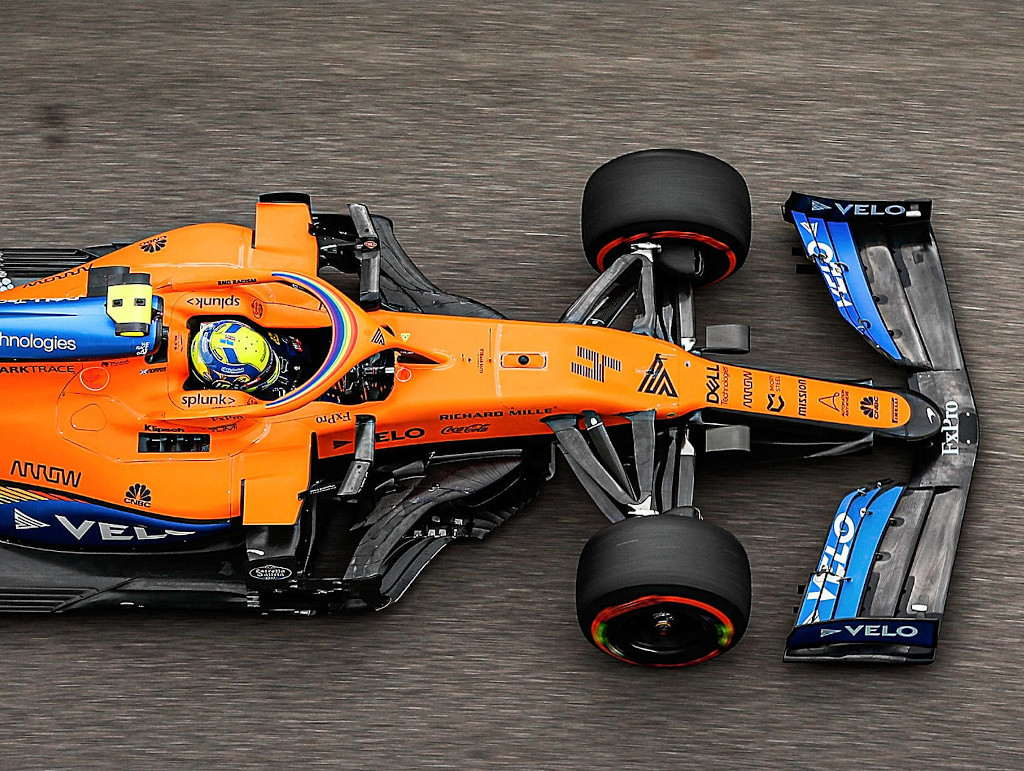 Andreas Seidl says McLaren opted to keep its new Mercedes-style nose on Lando Norris' car despite it "not" being a step forward.
The reason being, he said, is because it is part of the new development direction in which the team is going.
Norris qualified P8 for the Russian Grand Prix, the first race weekend in which McLaren is the new nose the entire weekend.
His team-mate Carlos Sainz, running the older design, is sixth on the grid having completed his lap 0.3s faster.
McLaren, despite acknowledging that the new nose is not yet delivering performance, chose to keep it on Norris' car.
Team boss Seidl explained why.
"We are happy with how the nose was working," he told The-Race after qualifying.
"The reason why Lando kept the nose on was because he did the main work yesterday, and with the crash Carlos had in the morning he only had the opportunity for one lap, which just wasn't enough.
"We're quite restricted at the moment, with the number of parts. That's the reason why Lando is running it.
"It did what we expected from it yesterday, in terms of performance compared to the baseline at the moment it's not a step forward really, because it's just the beginning of a package we bring over the next couple of races.
"We obviously then hope that we can make a good step forward in terms of performance.
"It's a new development direction, where we see a lot of potential going forward with ongoing developments for this year but also for next year.
"And that's the reason why we investigate this direction."
Get your hands on the official McLaren 2020 collection via the Formula 1 store
"We're looking forward to an exciting Russian Grand Prix."

Check out today's report from Sochi. ⬇️🇷🇺

— McLaren (@McLarenF1) September 26, 2020
Norris said he didn't notice much difference between the new and the old nose, confirming Seidl's assessment that it was not a game-changer.
However, as part of the bigger package, he is hoping it will deliver down the line.
"There's not a huge difference between the wings, it's not like a big step forward," said the Brit.
"It's part of a bigger package and with the rest of the package hopefully coming in the next few races, it will come alive a bit more than what it has done this weekend.
"There's some positives about it, we think it's the way we need to work in and to move forward into the future, into next year.
"So that's our aim, but for this weekend there's some good things about it, and we need to try and exploit them over the next few weekends and the next few races with the other parts that are coming."
Follow all the action from the Russian Grand Prix with the PlanetF1 live centre