How McLaren helped stranded Nyck de Vries after abandoned Faenza visit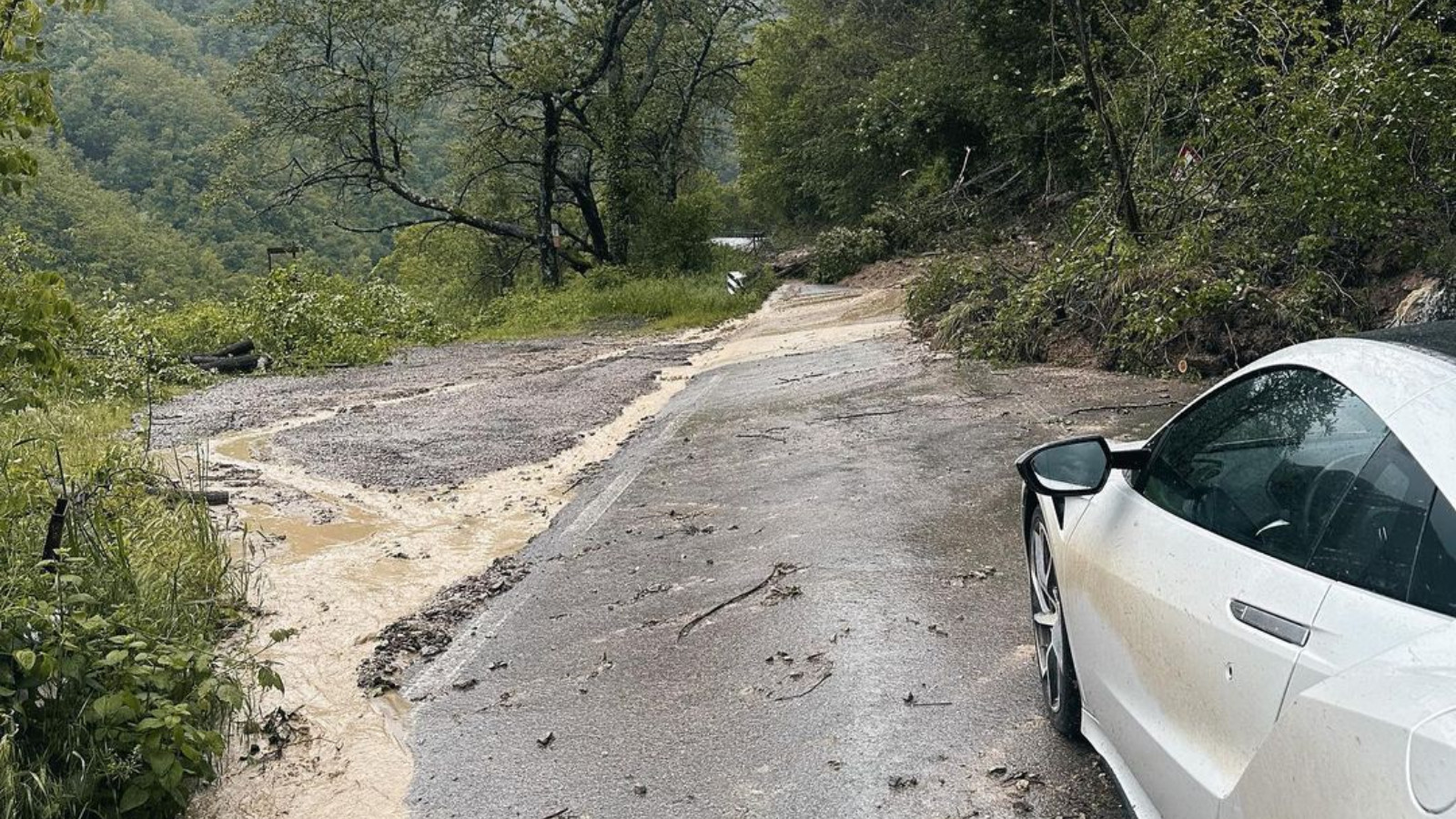 Nyck de Vries has thanked McLaren for helping him take shelter after getting stuck without a place to stay due to the extreme weather in Emilia Romagna.
De Vries had been on his way to AlphaTauri's factory in Faenza in the Emilia Romagna region ahead of Sunday's now-cancelled Grand Prix, when he found himself caught in a village unable to make any progress anywhere due to road cut-offs from landslides and debris.
The Dutch driver took to Instagram to share images of his car parked on the debris-filled road, with diggers working flat-out to try clearing the mud and detritus to keep access open. Despite their best efforts, De Vries found himself in need of assistance on Tuesday, and revealed how McLaren came to his aid.
"Tuesday evening 11:30 pm, on my way to Faenza ahead of a marketing day at the SAT factory on Wednesday," De Vries wrote on Instagram.
"It's raining intense, Faenza is already flooded and I am unable to get to my hotel. Returning to the highway is no option either.
"Stuck in a little village with one fully booked hotel. Fortunately, McLaren got stranded there earlier and their front jack Frazer was kind enough to give me his room.
"The following morning, the hotel lobby turned into an emergency shelter for people who were forced to escape their homes during the night. Post F1 announcement, I only saw one potential option to get home, which was driving via Firenze.
"After an adventurous drive through the mountains, thanks to the help from local people and authorities in different villages, I finally got home safely.
"Thank you to every single person who has been kind enough to help me. It was truly heartwarming to see so many look out for each other. My thoughts are with those who continue to be affected by this tragedy. I'll be back soon in Faenza to meet my team and the people from the region! Forza 🙏🏻"
PlanetF1.com recommends
Yuki Tsunoda details 'horrible night' in flooded Emilia-Romagna region
Imola weather triggers Ferrari upgrade delay with new destination suggested
Following meetings of local authorities with F1 on Wednesday, the decision was taken to call off this weekend's race – a logical call to allow local authorities and services to concentrate their efforts fully on rescue and clean-up without the headache of dealing with a sporting event and the addition of heavy traffic to an already strained road network, as well as having unnecessary personnel staying in the affected region.
De Vries' AlphaTauri team-mate Yuki Tsunoda did make it to Faenza, with the Japanese driver sharing images to social media of what he witnessed in the town on Wednesday morning, revealing deep water, mud, and debris everywhere through the streets.
Both drivers, as well as the team, have shared links on their social media feeds to a local Emergency Flood Relief Fundraiser, which is helping to raise money for the clean-up and rescue operations in the area.