McLaren technical director James Key is looking forward to putting McLaren's third-generation simulator into action next season.
Key arrived at McLaren for 2019 as part of an overhaul to the team's personnel, while Andreas Seidl followed to assume the role of team principal.
And while the changes have already taken effect on-track with McLaren securing P4 in the 2019 Constructors' Championship, there is plenty of work going on behind the scenes.
McLaren are constructing a new wind tunnel for 2021, but before that they will unveil a new driver simulator, with Key acknowledging that technological advancements had taken an effect on their current model.
"We've got a new driver-in-the-loop simulator," Key said when updating media on McLaren's future plans. "It's a massive departure to what we've been using.
"It's a project that McLaren pioneered a long time ago – but it's also been recognised now that that world has moved on too, and that's sort of a big project within the team. [I'm] hoping that will come on by next year.
"It [the new simulator] is completely new. It's quite a thing actually.
"To sort of pay tribute to that current simulator, which is obviously heavily based on what came out years ago, it's still a very, very useful tool and doing its job, you know? It's been extremely effective for a long time.
"But the technology has moved, I think the understanding of the limitations of the first and maybe even the second generation of [F1] simulators are better understood by most teams now.
"As a result, the third generations are really quite different animals actually, the technology that goes into them is very new and very different. So it's a completely fresh start, this project."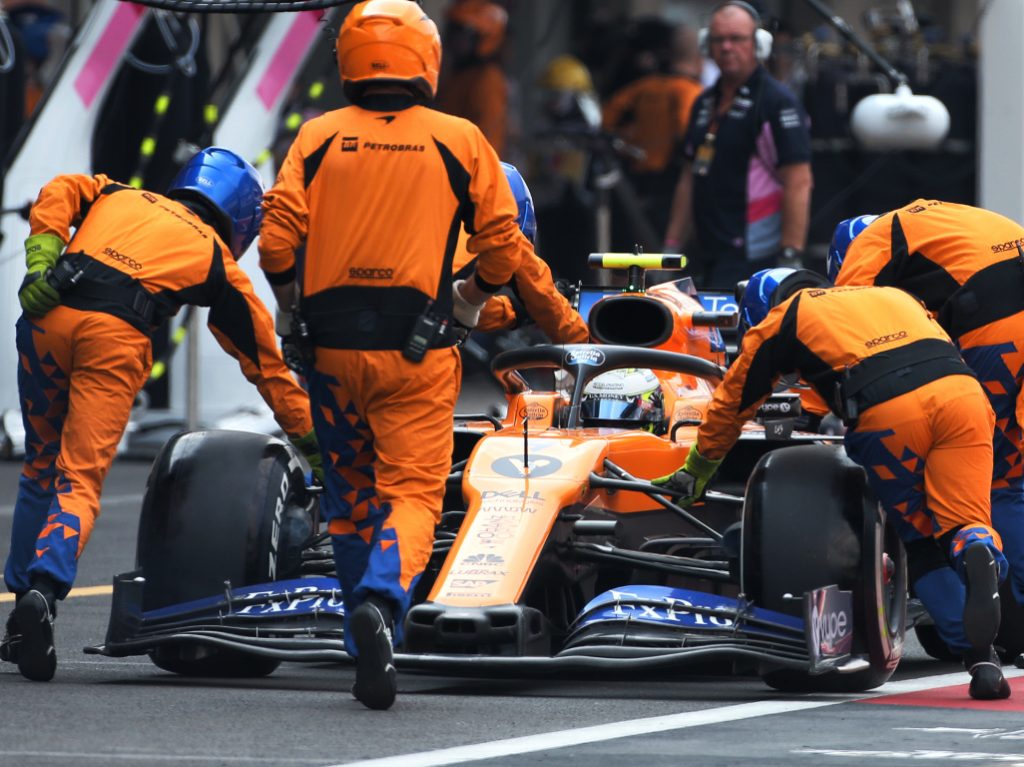 Asked by Motorsport.com exactly what benefits McLaren believed would come from the third-generation simulator, Key said: "A better representation of the car model, quicker processing. So you can add more dimensions.
"The thing with the car is it's multidimensional. An aero map – there used to be a set of curves and it was a surface, now it's loads of surfaces that all somehow interact. The same with tyres. Same with, you know, certain aspects of the engine, and it's certainly the same aspects of suspension as well.
"And the more processing power you get, the more you're able to combine those effects and better replicate what the car does.
"So, as that's increased over the years, you just have to put more maths into it and get a more representative model out.
"Combined with that, I think all teams better understand what a driver really needs to feel to replicate the car because you can't generate sustained g-levels [in the sim]. You've got to give better indications of what the car is doing.
"And I think previous simulators were very strong in some cases and weak in others. So we're addressing those weaknesses and making it better. So, ultimately, it is to give a globally better representation of the car."
Follow us on Twitter @Planet_F1 and like our Facebook page.