McLaren going in 'right direction' despite Ferrari deficit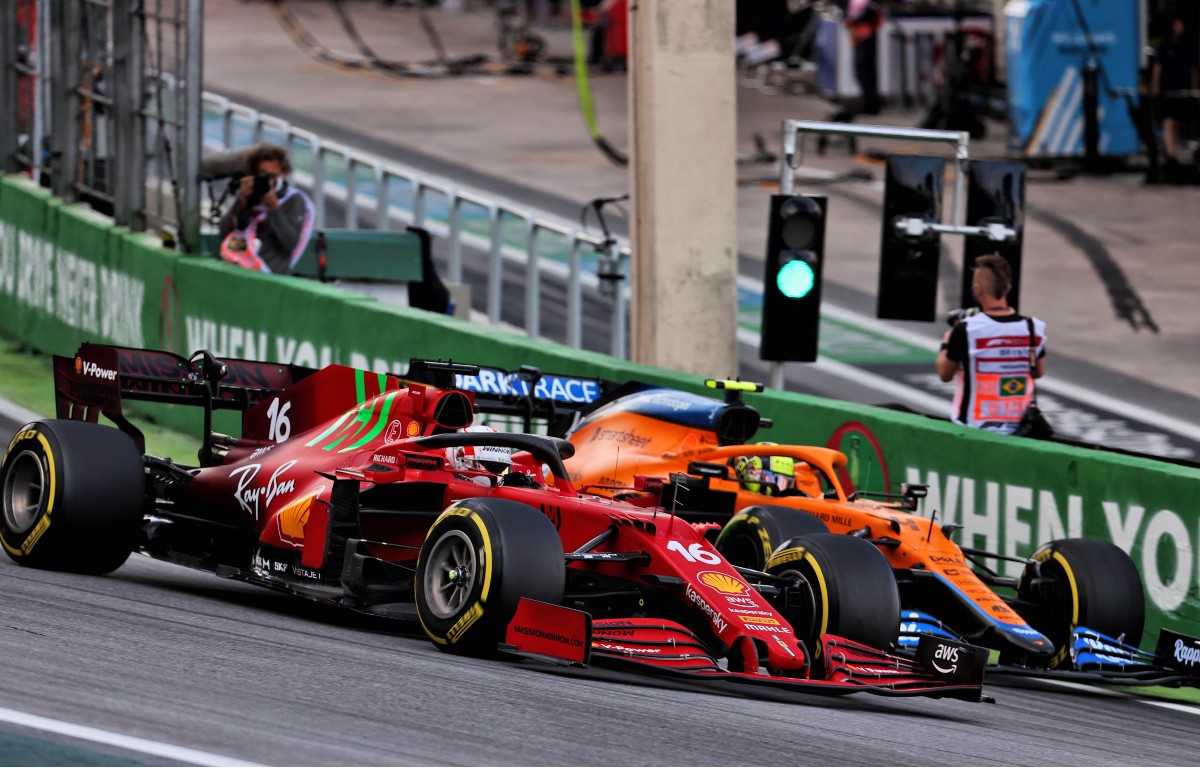 McLaren team principal Andreas Seidl says Ferrari's resurgence is "not a surprise", and he is still satisfied with the progress his squad have made.
McLaren have fallen away from their rivals in the competition for third place in this season's Constructors' Championship, with Ferrari having consistently scored points whereas McLaren have dropped back in the pecking order.
It looks unlikely McLaren will be able to overhaul their rivals in the final two races of the season, and team boss Seidl admitted he had expected Ferrari to bounce back after a torrid 2020 which was their worst season for 40 years.
"It's not a surprise that a team like Ferrari, after the specific bad year they had last year, is coming back strongly," said Seidl, quoted by Motorsport Magazine.
"In the end they just get back to where you expect them to be with the experience they have, with the people they have, the infrastructure they have and the drivers.
No suspicious behaviour on the golf course to see here… 👀⛳️ @LandoNorris #McLarenUnboxed pic.twitter.com/87PAWmNU4D

— McLaren (@McLarenF1) November 24, 2021
"So I would say that's not a surprise. The most important thing from this season so far is we clearly made a good step forwards if you just look at ourselves. Just simply confirmation that we are heading in the right direction.
"We clearly made a next big step forward as a team this year. It's key in order to get back to the front again in F1."
Seidl admitted the recent triple-header had been "painful" for his team, given their drop-off in pace compared to Ferrari which has left them 39.5 points behind in the Constructors' standings.
However, he still looked to take the positives out of the situation – and feels the internal structure within the team has improved significantly along with their gradual on-track revival.
"Of course, we are all focused on this P3/P4 battle at the moment," said Seidl. "But as I always said, we have a realistic view of where we are with the team right now.
"And the most important thing is again that we clearly made a next big step forward as a team this year. In terms of the car, the average points-scoring this year went up quite a bit.
"The lap time deficit compared to Red Bull and Mercedes was quite a bit smaller compared to last year.
"We simply need more time also now with the organisation, the team with the people we have in place, to create the stability, and learning together and keep making steps that we made from last year to this year. So I'm very happy with what I'm seeing there."
Ricciardo still not nailing McLaren style
Daniel Ricciardo admits he still has not nailed McLaren's driving style.