McLaren in talks with F1 over lack of TV time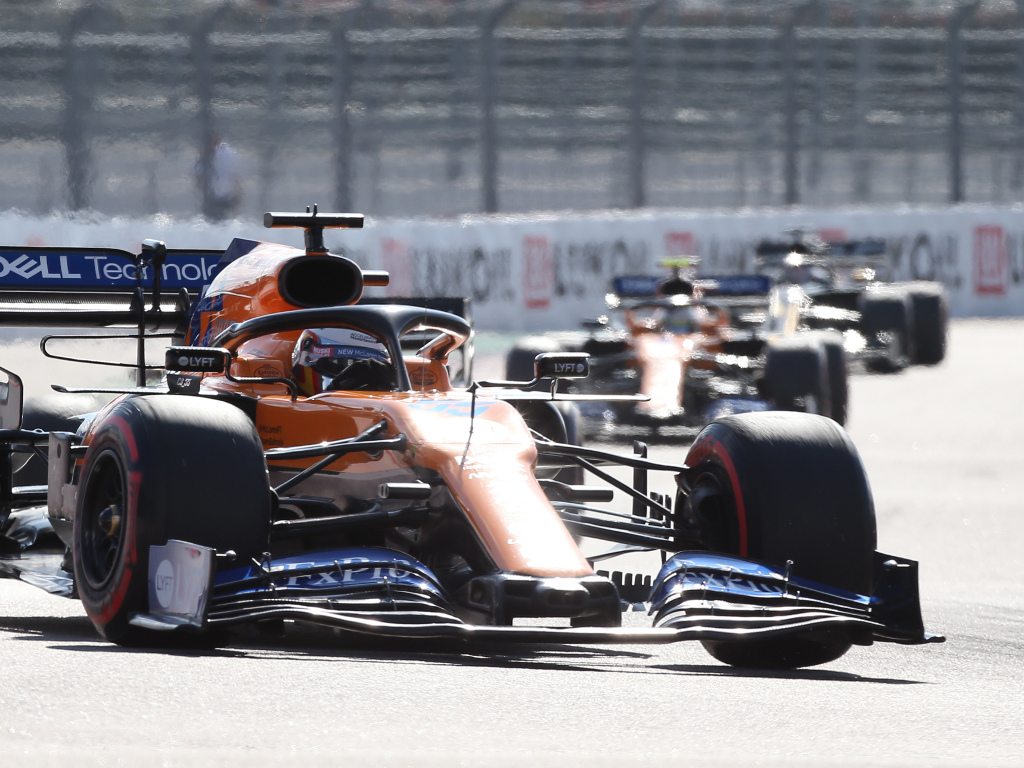 Frustrated with the lack of TV time devoted to F1's midfield battle, McLaren have held "several talks" with F1's bosses.
Following the Singapore Grand Prix, a race in which Carlos Sainz was involved in an intense four-way fight for 11th which received no TV coverage, the Spaniard complained about the lack of exposure the midfield has received this season.
"I am frustrated about it but mainly also my team should be frustrated about it," he told Autosport.
"For sponsorship deals, if you are not on the live TV feed it's not a good thing.
"Many midfield drivers have complained about it. It's not only me.
"I was talking to a few of them the other day, we can clearly see a few battles they are missing.
"It's something I've been very critical about and something I think every midfield driver has been critical about because we feel like the fans are missing out on a lot of battles in the midfield, many of them you don't get at the front."
McLaren have now taken action, speaking to Formula 1 about their lack of television time.
"We are working on it," McLaren sponsorship manager Daniel McEwan told GPBlog.com.
"We are having several talks with Formula 1 about it.
"It's important for our drivers and our partners.
"We constantly work with Formula 1 to try to adjust and improve our visibility in the media."
Follow us on Twitter @Planet_F1 and like our Facebook page.