McLaren describe 'interim solution' to brake issue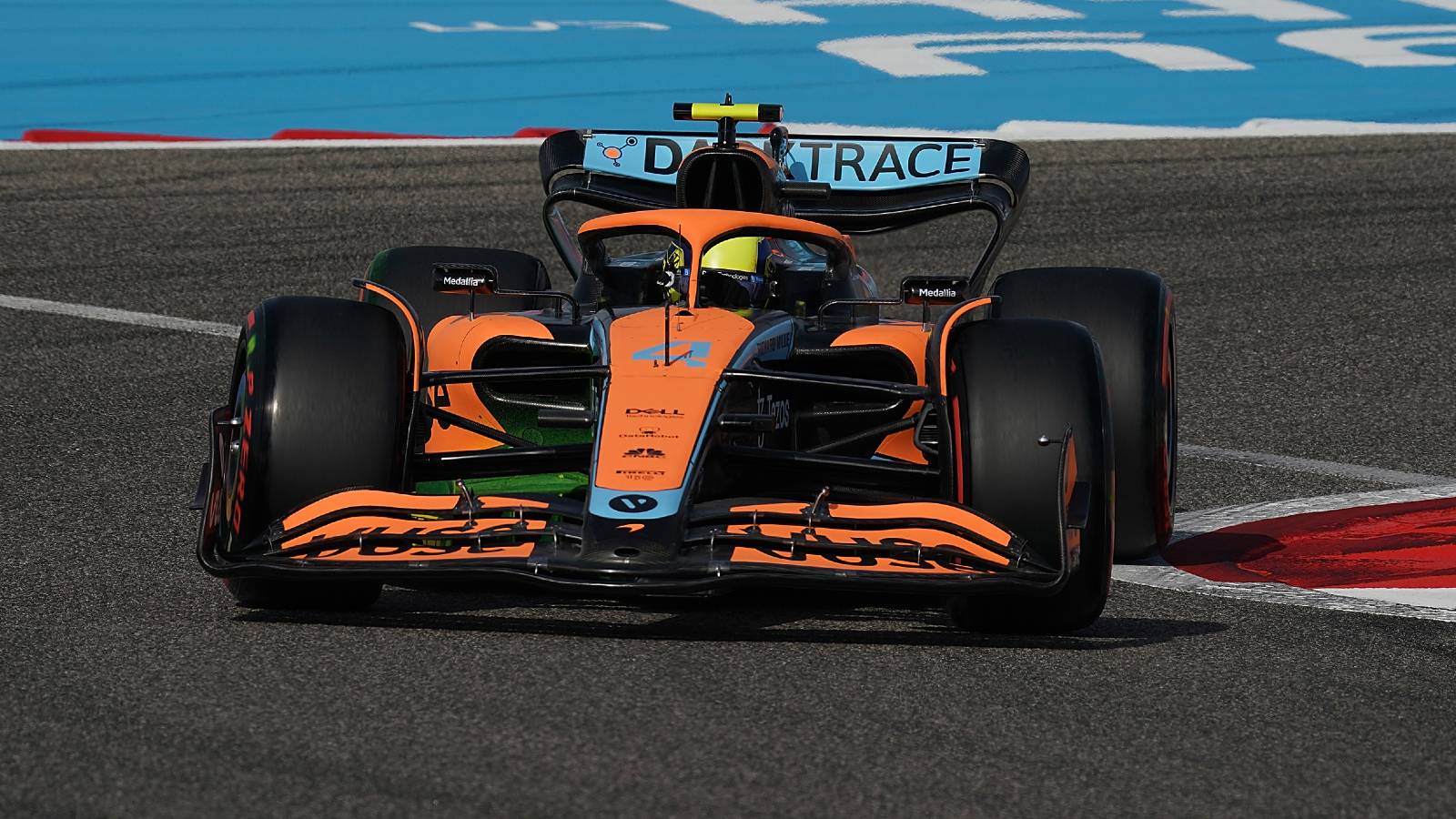 McLaren team principal Andreas Seidl has confirmed the team's brake-duct fix for Bahrain is not a permanent solution.
The team were unable to conduct race simulations in the Bahrain test due to overheating problems with their brake ducts, the situation only slightly improving with the new parts they rolled out for the third and final day.
Further attempts were made to create a fix for the season-opening Bahrain Grand Prix, but McLaren's solution is not one for which they see a long-term future.
"Obviously brake ducts are quite, let's say, complex parts if you look at the entire F1 car," Seidl told Motorsport.com.
"So it was a race against time in order to bring, I will call it an interim solution, to here. It's definitely not the final ideal solution.
"But we did what we could. The factory was flat out in the last seven or eight days in order to provide us with the solutions we have on the cars now, which we evaluated in FP1 and FP2.
"Hopefully, it allows us then to get back to normal running, to get back into our rhythm as well, which we lost a bit during the last test. And then we take it from there.
"I think the most important thing was to understand as quickly as possible last week where the issue was. I think the issue has been identified quite quickly within the team. And now it's about correcting it.
"As I said before, we have an interim solution available now for here. So we got to the car what was possible with the time available and I'm confident the steps we have in place now, also then moving forward, that the topic is solved."
Speaking before he had completed Friday's testing programme, Lando Norris, while praising McLaren's efforts to get the new parts created and fitted in such a short timeframe, was not sure whether they would work or what it would mean for performance.
The signs were not great, with Norris finishing FP1 in P16 before improving to only P11 in the afternoon session.
Daniel Ricciardo's running in the other McLaren was cut short by a water leak in FP2.
The key, though, for McLaren will be making sure they can race to the chequered flag.
"The team have done an excellent job in trying to get as many parts as possible, things to fix those issues and the problems," Norris said.
"But to a certain extent, we don't know how well they will work.
"And we literally have to put them on the car and go out and drive with them for the first time to understand just how good they are. And whether it's enough or too much and obviously, preferably on the side of too much.
"And we can kind of come back and make modifications from there. But it could be a chance of either. It could be a perfect race when there are no issues. And of course, that's an ideal world. And it could be a race where we have to still manage many things."
Norris out to prove he can compete against the best
Lando Norris wants to prove that he can compete against Lewis Hamilton and Max Verstappen.