McLaren have inducted the first 14 members into a programme that recognises staff who have retired after long service to the team.
The Papaya Laurels have all retired after more than 20 years at McLaren Racing and will receive a range of special benefits and rewards.
These include free financial advice and guidance, while the plan is for a gala dinner to be held each year for the Papaya Laurels where they can formally reunite.
Members will also be invited as guests of McLaren to the British Grand Prix in the year of their retirement and their name will be carried on the McLaren F1 car in the race nearest to their retirement date.
A framed and signed race shirt from the McLaren drivers is given to each member of the club and in addition, there will be an ongoing invitation to the team's end-of-season party.
The first 14 members were inducted in December by Zak Brown, the McLaren CEO, and Amanda McLaren, daughter of the team's founder Bruce McLaren, during an intimate ceremony held in accordance with social distancing guidelines.
It took place the day after McLaren had clinched third place in the 2020 constructors' World Championship.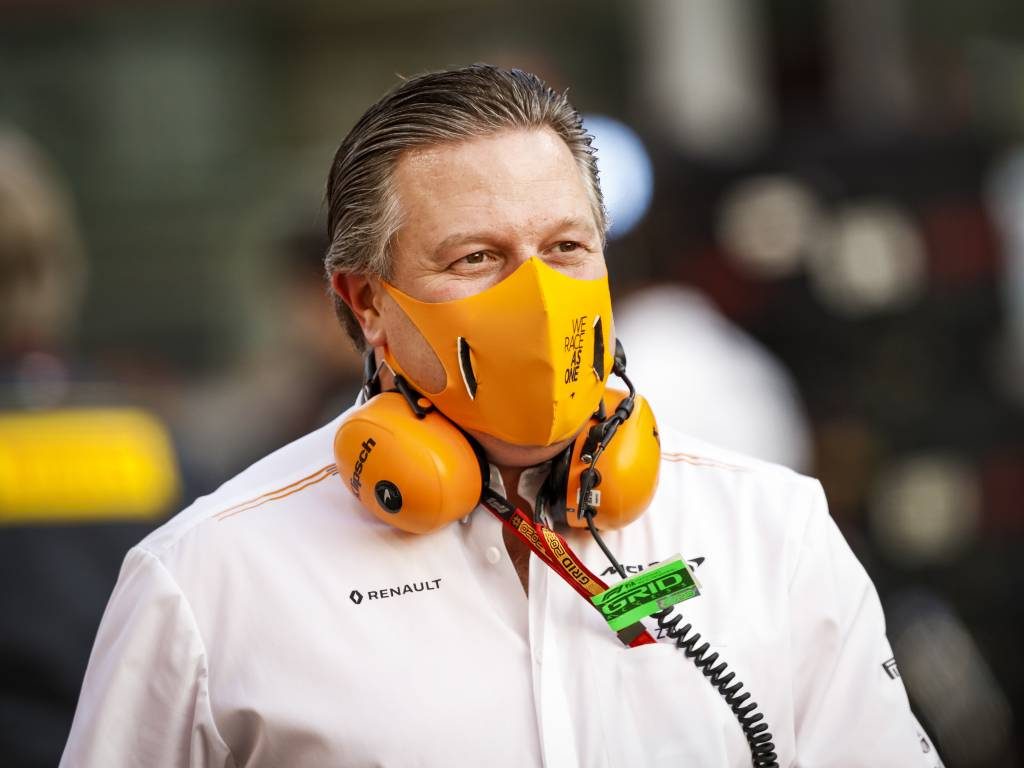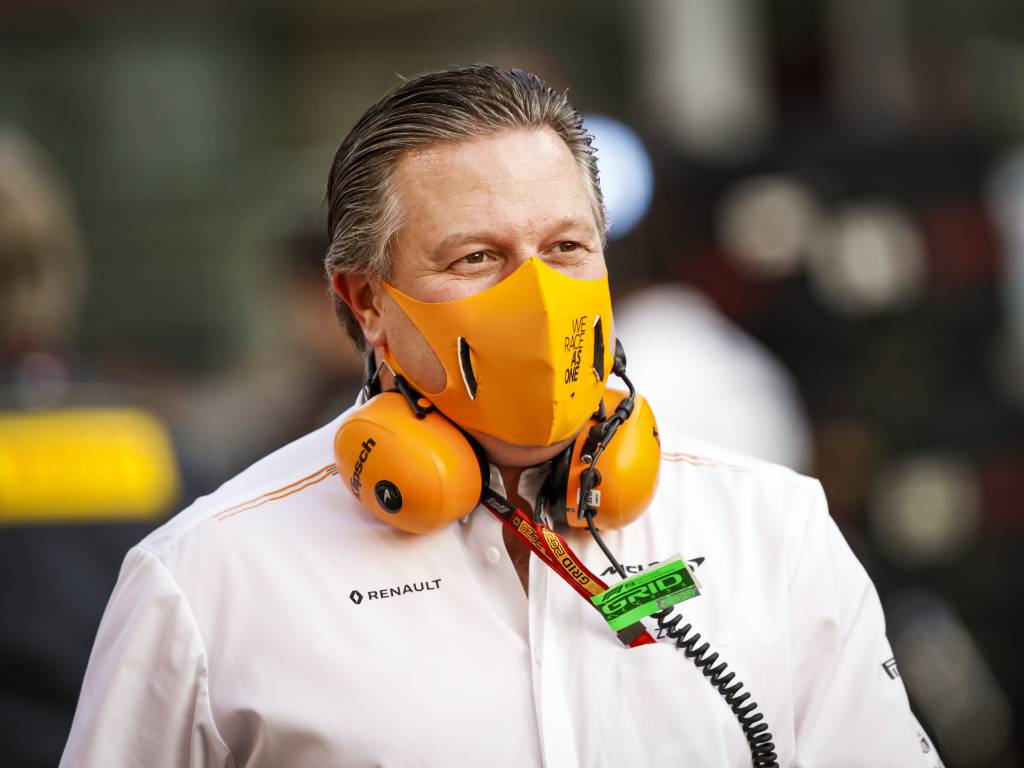 Get your hands on the official McLaren 2020 collection via the Formula 1 store
The 14 colleagues, who between them clocked up more than 431 years' service at McLaren, are Ian Bates, Nick Butler, Clive Byfield – a posthumous member after sadly passing away last year – Michael East, Graham Emmerson, Mark Franklin, Darren Fretwell, Gerald Good, Robert Hatfield, David Johnson, Richard McMahon, Ray Rowe, Richard Taylor and Neil Trundle.
During the inaugural Papaya Laurels ceremony, Brown and Amanda McLaren unveiled a 'wall of fame' at the McLaren Technology Centre which recognises the outstanding contribution every member of the Papaya Laurels has made to McLaren and the team's living legacy.
McLaren said on their official website: "As we follow in their footsteps and write the next chapter in our team's remarkable story, the Papaya Laurels stand as an accolade to the dedication and achievements of each long-serving member of the team, while ensuring they are still part of the McLaren family after retiring.
"Like all great teams, what makes McLaren is its people. Our achievements wouldn't be possible without everyone who has played a part in the team. All of us here are custodians of a special sporting legacy, built by those who have gone before, added to by everyone here today and those to come.
"Therefore, to honour the incredible contribution of our people, we have launched the Papaya Laurels – our highest mark of recognition for team members retiring with more than 20 years of service to McLaren Racing."
Follow us on Twitter @Planet_F1, like our Facebook page and join us on Instagram!