'Nobody at McLaren wanted to work on Hamilton's car'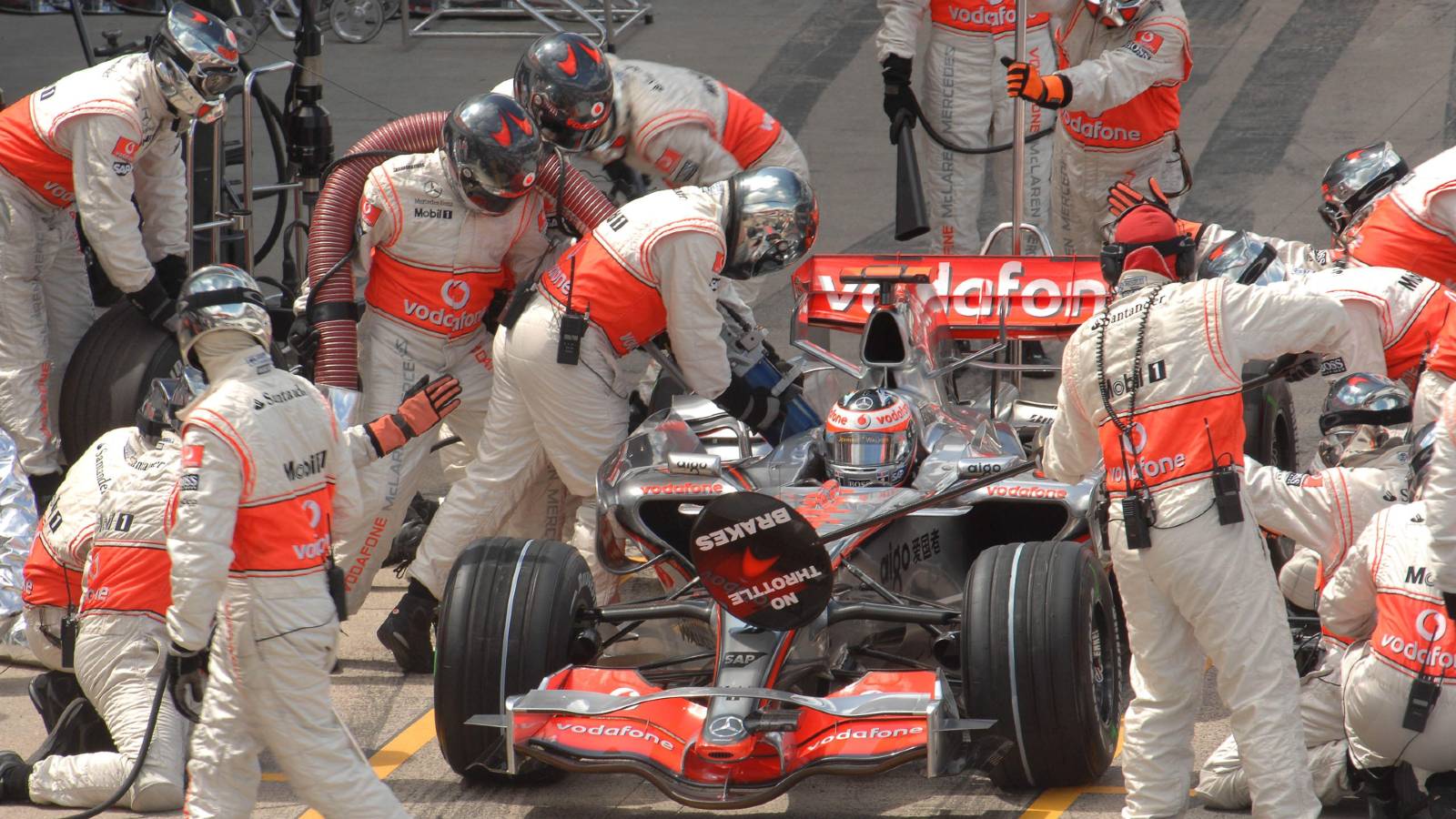 McLaren mechanics in 2007 were tripping over each other to work on Fernando Alonso's side of the garage, claims Marc Priestley.
That season, McLaren formed an entirely new driver line-up of Alonso, the double reigning World Champion who had moved from Renault, alongside prodigious rookie talent Lewis Hamilton.
The duo replaced Kimi Raikkonen, who went on to win that year's World Championship for Ferrari, and Juan Pablo Montoya, with the Colombian having exited McLaren halfway through 2006 to return to America, replaced by Pedro de la Rosa.
Priestley, who became the No 1 mechanic with the Woking-based squad before leaving to pursue a media and motivational-speaking career, says despite Hamilton having formed a huge reputation in junior series, it was Alonso who acted as a magnet within the team.
"The mechanics and engineers were squabbling amongst themselves, fighting to get onto Fernando's car," said Priestley in the latest edition of his 'Pitlane Life Lessons' podcast.
"People didn't want to be on Lewis Hamilton's car in that very first year because they didn't expect much from him.
"As mechanics and engineers, you want to win that World Championship just as much as the drivers do, and so of course you had the best opportunity of doing that by being on the current World Champion's car…or so we thought.
"Pretty much everyone in the factory had expectations, particularly once we realised we had a quick car, that Fernando was our guy to deliver the big results."
But, of course, that was not how events unfolded. Rather than being a mere second string, Hamilton proved to be every bit as competitive as the Spaniard throughout the campaign and the duo ended up level on points, only one behind champion Raikkonen.
There was also a huge amount of internal tension that led to Alonso leaving McLaren after just one season and heading straight back to Renault.
Priestley added: "The two drivers at times went out of their way to wrestle control of the team over towards them, to wrestle support over to their side of the garage, to almost clamber over the person on the other side to give them a step up. That happened in 2007 on both sides of our garage.
"It happened for a whole host of reasons. McLaren did a very bad job of handling this back then. It was the first time for quite a number of years we had experienced such a dynamic between two drivers.
"It was a very bad job of man-management when it came to both the drivers but also the teams of people around those drivers, who naturally of course gravitated towards their driver and essentially pulled this great big divide between the centre of the team.
"I would say that was the very reason why we failed to win the World Championship in 2007, a season when we had the car, the drivers, all the right people in the team.
"We had every opportunity to win that World Championship and yet we didn't because as a team we weren't firing on all cylinders, pulling in the same direction.
"We had this giant, gaping split down the middle of our team."
Although McLaren's drivers scored more points collectively across the season than Raikkonen and Felipe Massa did for Ferrari, they were excluded from the Constructors' Championship over the 'Spygate' controversy and fined $100million.