McLaren lift the lid on Herta's maiden test run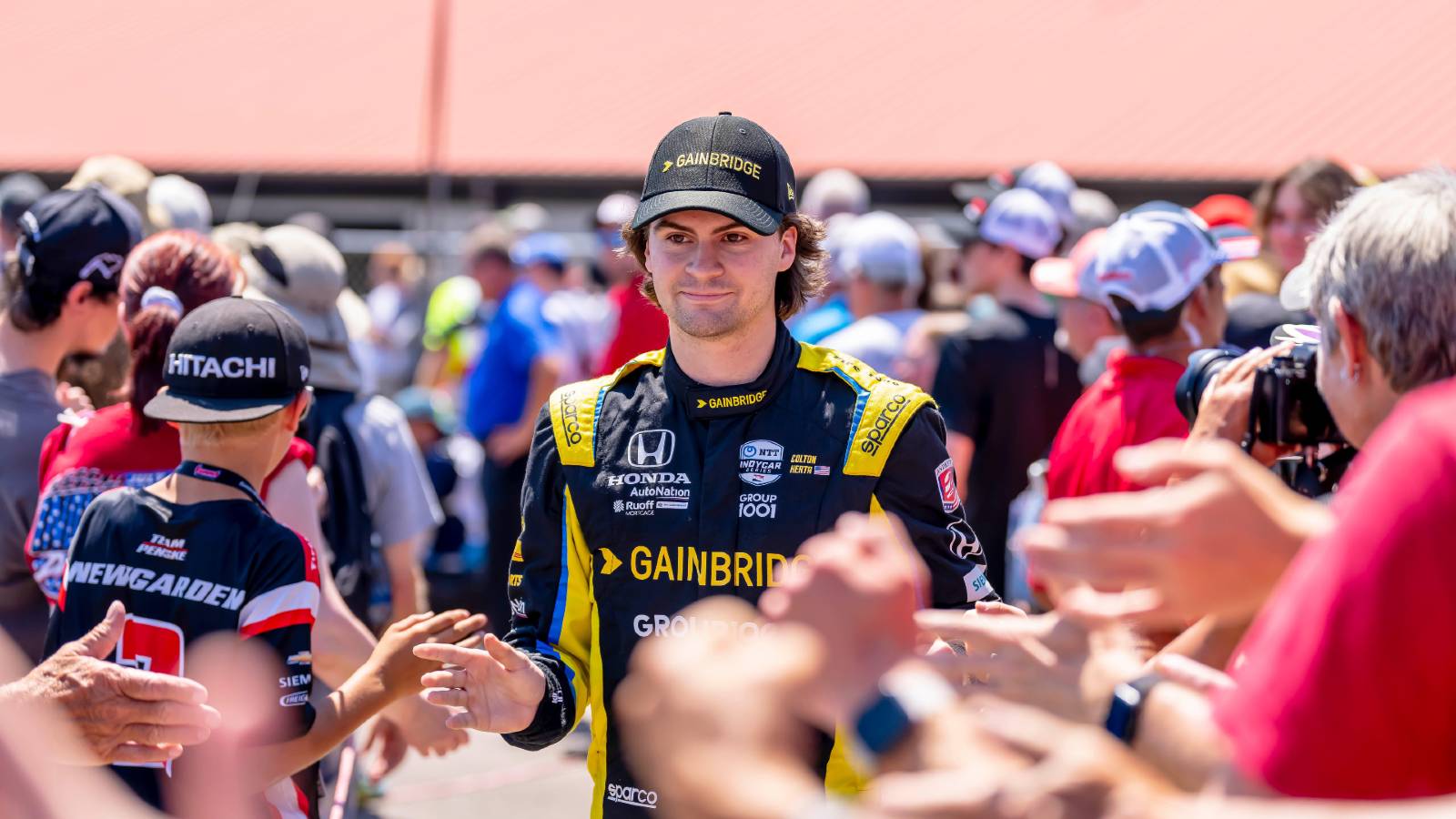 McLaren have revealed details of what impressed them about Colton Herta's debut test for the team in Portimao.
For several months, Herta has looked like being potentially the next driver to make the switch from IndyCar to Formula 1.
Even though he races for a rival IndyCar team, the 22-year-old Californian appears to have possibly jumped ahead of Arrow McLaren SP driver Pato O'Ward, who tested for the Woking-based squad in Abu Dhabi at the end of last year.
Herta has been placed on a developmental programme with McLaren F1, which began when he drove the MCL35M, the 2021 car, at the Algarve International Circuit on July 11-12.
Both he and team principal Andreas Seidl expressed satisfaction afterwards with how the test had evolved.
"It was different from anything I have ever driven before, but it felt pretty seamless. It was amazing, I had a bunch of fun, and everybody was really cool and helpful." 🙌

We met @ColtonHerta in Portimão to get the lowdown on the TPC test. Here's what we learned… 👇

— McLaren (@McLarenF1) July 15, 2022
Mark Temple, McLaren's Senior Principal Car Performance Engineer, has now added more meat to the bones of what was accomplished at the home of the 2020 and 2021 Portuguese Grands Prix.
"He was very good at discussing what was going on with the car," Temple said of Herta in a feature on the team's website.
"The first area drivers usually take a little bit of time to learn is how much speed they can carry into the high-speed corners. Turn 1 at Portimao is quite fast and requires commitment – you really have to throw the car in and so naturally it took him quite a while to build up there.
"The other area was braking. Working out how late to brake and getting the balance between braking and steering right when going into the corners so you can carry as much speed as possible without hurting the exits. Those are areas where he progressed and built on during the test."
Herta himself gave his own take on some of those aspects.
"It was the braking and acceleration that was the big step," he explained. "The amount of power in acceleration compared to the IndyCar is quite high, especially in the higher gears. Even when the RPM is low it still pulls really hard, so it's really fast. It's a different car and requires a different driving style, but it was a lot of fun.
"I got a lot of different running in. Learning the battery in hybrid cars was new to me and that took a bit of getting used to, but once that was out of the way it felt pretty seamless because of how good the engineers are at getting you up to speed.
"It's not easy to drive [a Formula 1 car] but I feel like I made really big steps in the two days. It was different from anything I've ever driven before but it felt pretty seamless.
"It was amazing, I had a bunch of fun and everyone was really cool and helpful."