Andreas Seidl says it was "obviously concerning" to hear his driver Lando Norris informing McLaren that there was a marshal running across the track during the Bahrain GP.
Sunday's dramatic Bahrain Grand Prix, which began with Romain Grosjean's Haas bursting into a fireball, ended in flames as well, this time for Sergio Perez.
Four laps from the end of the grand prix, the Mexican driver's engine went in a puff of smoke followed by flames.
As he pulled over onto the side of the track, the Safety Car lights were shown and a marshal was seen running across with his fire extinguisher to put out the fire.
"There's a guy fucking running across the track!" Norris yelled over the team radio.
"That's the bravest guy I've ever seen."
Speaking to the media after the race, the McLaren driver added: "He wasn't the most visible guy because, at that point, I am looking towards the sky, he is wearing pretty much black or dark blue and it wasn't that easy to see.
"All I saw was a bouncing fire extinguisher, a red extinguisher. It wasn't lucky but it was a bit of a crazy moment.
"The guy had some balls on him so fair play. I guess that was just one of the things that happened in quite an eventful race."
Seidl, though, says more than brave, it's a concern and something that should never happen.
The McLaren team boss has urged FIA race director Michael Masi to take action as it is a dangerous situation.
"It's obviously concerning if you hear a comment like this from Lando over the radio," Seidl told Autosport. "And it's clearly something that should absolutely not happen.
"But I think as well, it's something that's important to analyse behind closed doors together with the FIA.
"I'm sure Michael is doing that, together with the input he wants from us.
"I'm sure the right conclusions will be made and we will keep working together on improving safety for our drivers and for all the marshals on the tracks worldwide."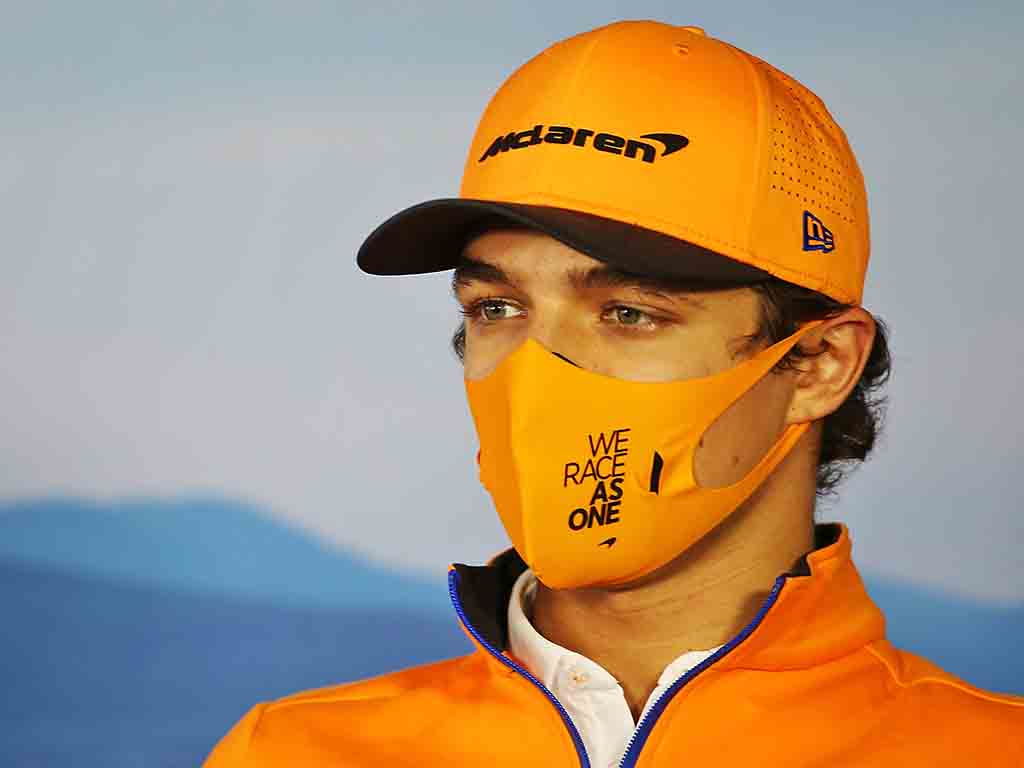 Get your hands on the official McLaren 2020 collection via the Formula 1 store
Masi, who has already spoken with the Bahrain marshals, says the marshal wasn't told to cross the track to get to the burning RP20 but rather acted "on his instint".
"There was obviously another fire with Sergio Perez's car and a fire marshal reacted on his instinct without any instruction and just saw fire," he told RaceFans.net.
"I would have said, particularly under the circumstances of what happened earlier, the priority was to put the fire out.
"I think in the circumstances, is it great? No, it's not. But, he sees a fire and he goes to put it out.
"I don't think we can castrate anyone, so to speak, for wanting to go and put a fire out, particularly after what we saw earlier and the enormity of the fire."
Follow us on Twitter @Planet_F1 and like our Facebook page.