McLaren reveal tweaks to their MCL35 livery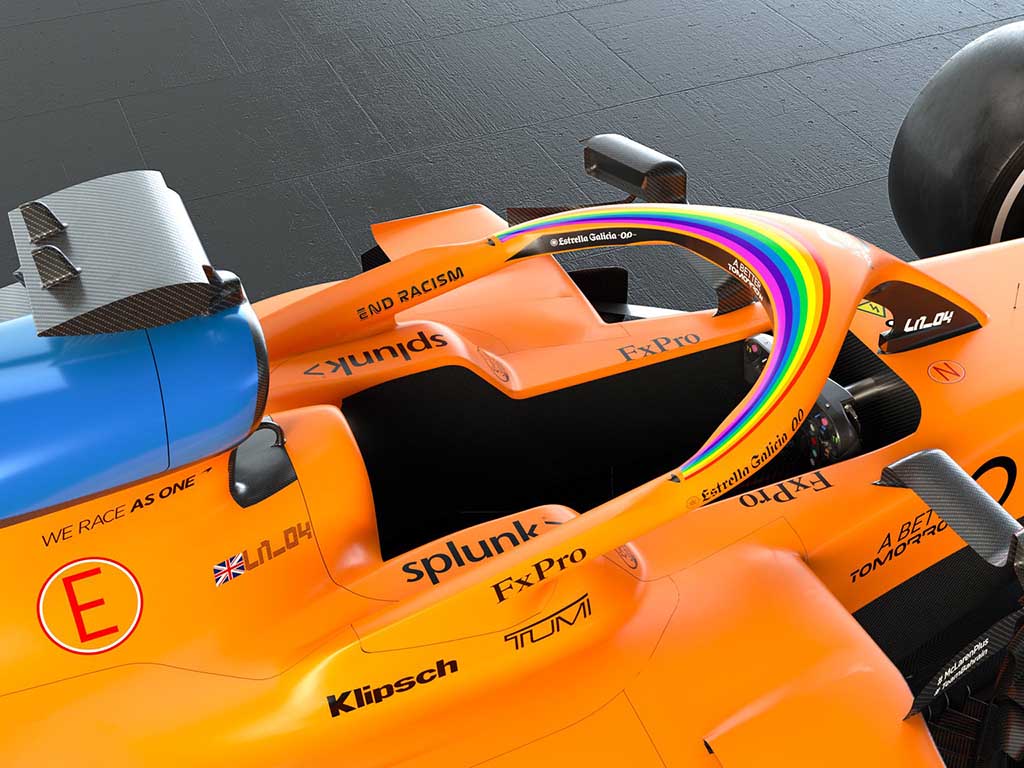 McLaren has become the third team to show off a new look ahead of the 2020 season opener in Austria.
Don't worry, the papaya orange is still the predominant colour and the accompanying blue remains, but McLaren wanted to carry their own message in support of the 'We Race As One' initiative and call for an end to racism.
McLaren's reveal came with the simple message of: Unity. Solidarity. Hope.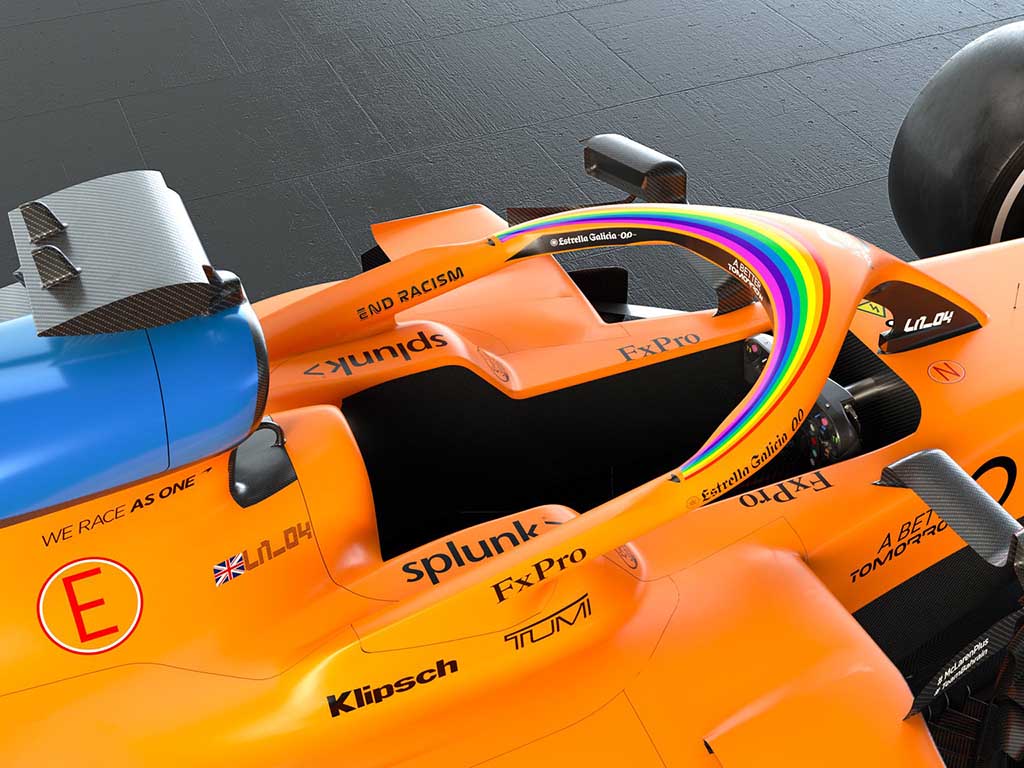 McLaren follow in the footsteps of Mercedes who have also changed their livery for the 2020 season. The 'silver' in the Silver Arrows is no more after they decided to change to black as part of a public pledge to improve diversity.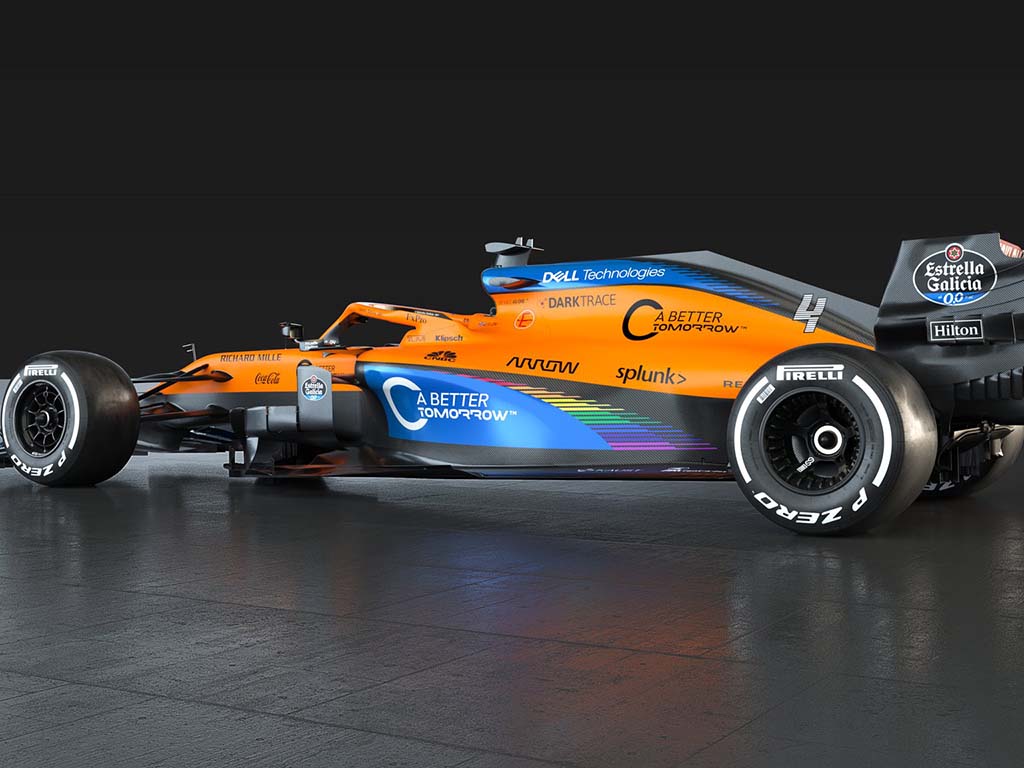 Williams are the other team to change their livery following the sudden end of their title sponsorship with ROKiT.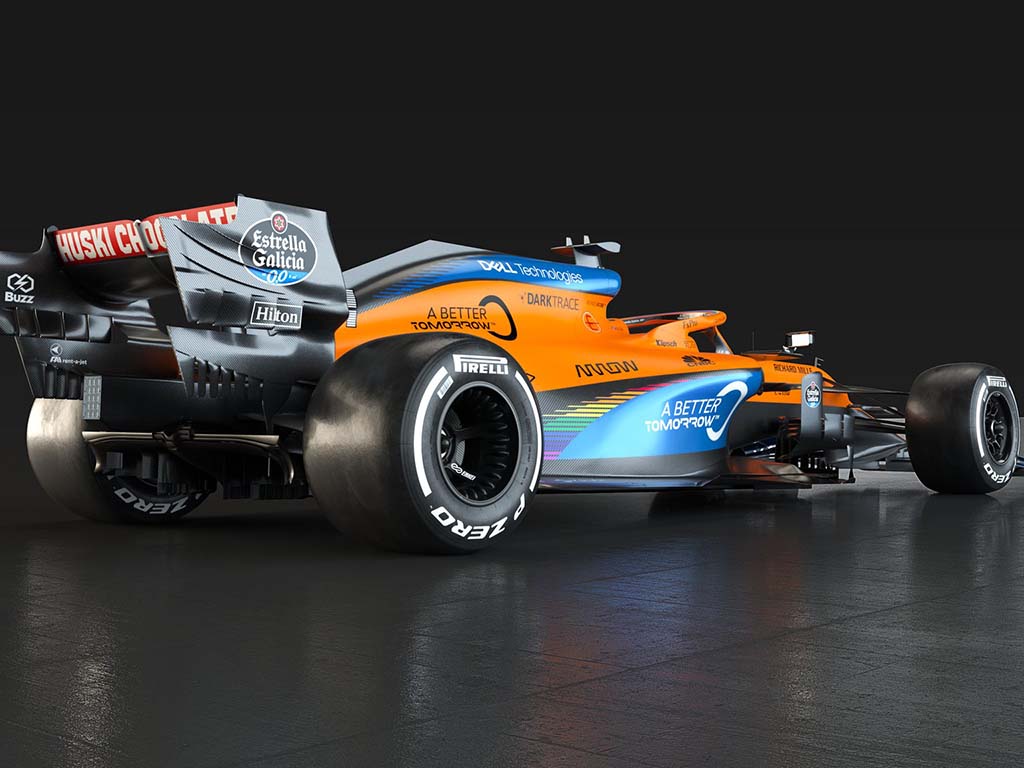 Carlos Sainz and Lando Norris will once again be driving the McLaren car as the Woking team prepare for back-to-back races in Austria.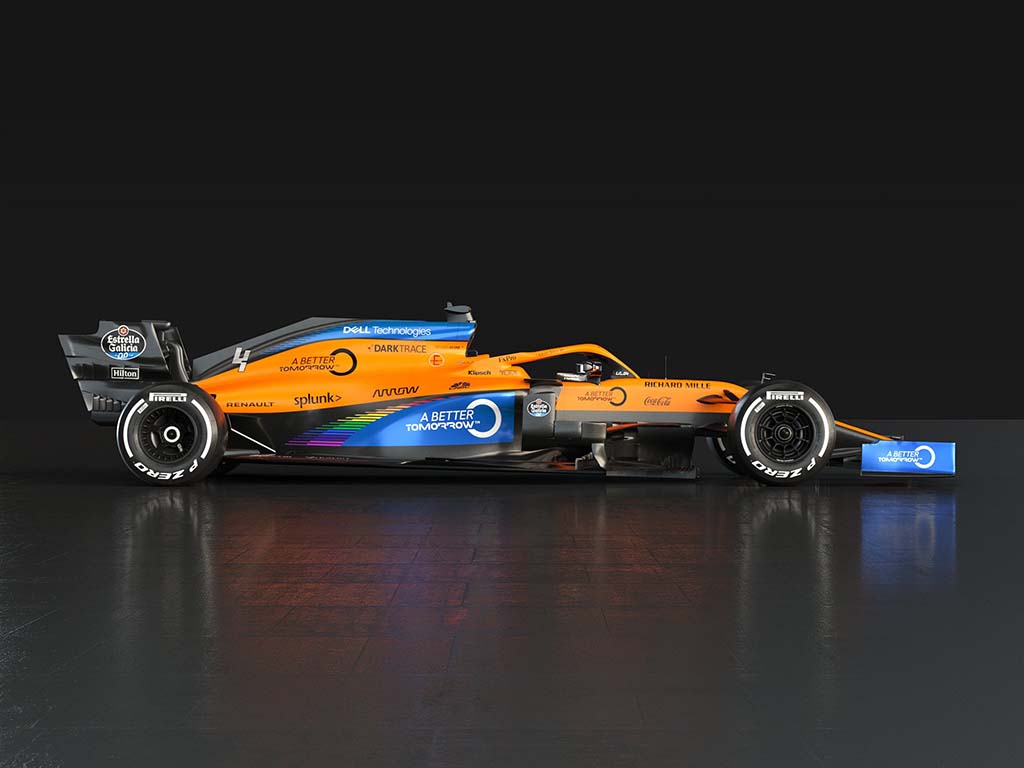 Formula 1 officially announced the 'We Race As One' initiative in June ahead of the new new campaign.
A statement read: 'Ahead of our first race in Austria on 3-5 July and with the support of the teams and our partners Formula 1 will be saying thank you to key workers and individuals around the world by displaying rainbows on the Formula 1 cars and around the race circuit with the hashtag #WeRaceasOne.
'The rainbow has been chosen as it has become a symbol used internationally in the recent crisis to bring communities together. We believe this important gesture will encourage our fans to join us in saying thank you. The rainbow initiative will continue throughout the season.
'During the race weekend in Austria we will take a stand against racism. This will include visual displays of support in the fight against racism. In addition to the visual display of support we will also announce later this week clear pledges to increase diversity and opportunity in our sport.
'This will include setting up a Formula 1 Task Force that will listen to people from across the paddock, including the drivers, as well as externals and make conclusions on the actions required to improve the diversity and opportunity in Formula 1 at all levels. Further details of the Task Force will be set out in the coming weeks and the visual displays of support at the first race will be seen for the first time during the race weekend.'
Follow us on Twitter @Planet_F1 and like our Facebook page.