James Key pinpoints the one key area where McLaren's MCL60 is lacking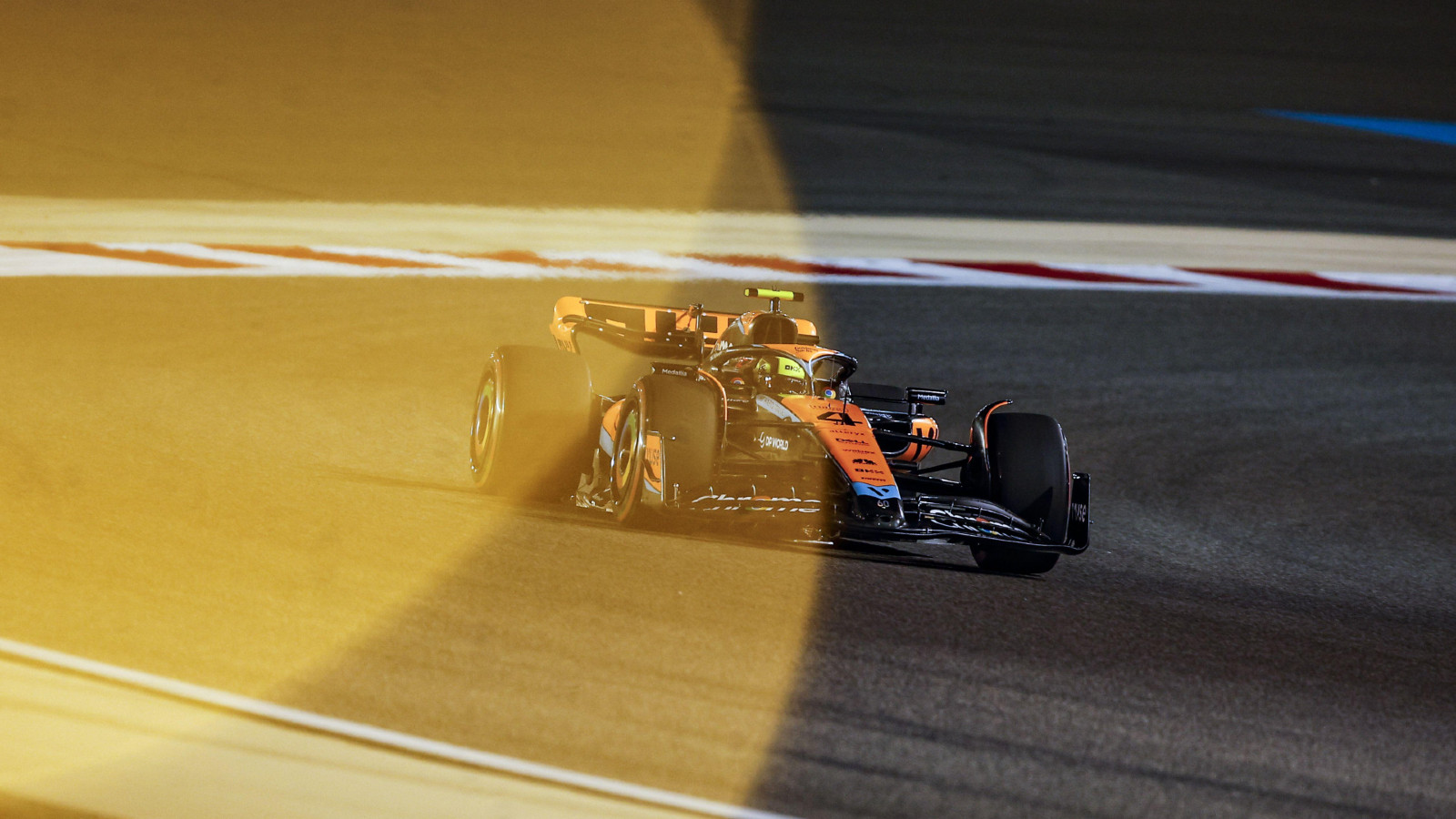 McLaren's James Key insists the new MCL60 is not as bad as has been claimed, after all it's not like they have to "attack" some "crazy characteristic", they just need more "grip".
McLaren's 2023 season did not get off to a good start with Oscar Piastri and Lando Norris retiring from the season-opening Bahrain Grand Prix.
It brought to an end a weekend in which former F1 drivers spoke of "an unreliable and slow McLaren" or lamented the "state that McLaren are in". There were even warnings Norris won't be around much longer if they don't do something, and fast.
But according to Key the situation is not as dire as it is being made out to be as the data back at the factory correlates with what the team saw out on track.
In fact he insists there is nothing "really annoyingly" wrong with the car, it is just lacking grip.
"That's the nice thing and that's why I am positively talking about other aspects of the car," he said as per The Race. "It does exactly what we expected it to do.
"And the primary driver comment is 'just add grip and we can go faster'. It's not like we've got to attack this crazy characteristic or this really annoying thing here or whatever.
"If you just take the car and just add grip, that'll naturally go quicker. So, it does give us a very clear approach rather than trying to overcome something you don't really understand fully yet, or it's a bit of an anomaly.
"So, that helps. It means we can be very direct in our approach and very clear in our approach of what we're trying to achieve. The hope is it just adds to that.
"I would still be cautious about talking about updates, because you've got it going on the car first and make sure it works.
"If it all comes in, it will definitely be a good step, and we can take the next logical steps which we're already working on in the background, then the hope is the development rate can be pretty competitive."
PlanetF1.com recommends
Martin Brundle warns McLaren they could lose star driver Lando Norris
Karun Chandhok questions Lando Norris' long-term McLaren deal, 'a barrier to release'
Villeneuve Pironi: An unrelenting tragedy through the eyes of their families
'A lot of new parts on this car that actually worked pretty well'
The Briton is convinced McLaren have resolved some of their issues from last season, saying the car is better balanced and no longer eats the tyres.
"There are a lot of new parts on this car that actually worked pretty well," he said.
"A lot of the things we wanted to learn from last year's experience by looking at our strengths and weaknesses have been implemented quite well. The car is much more balanced now.
"Also the mechanical updates seem to be working and our tyre management is better. So I think all those aspects are working pretty well. None of them were impacted or a nasty surprise."
"It's still a work in progress, so there's more to come," he added. "Like I said, it's far from the whole solution. It's a first step that's very promising and definitely more powerful than it is right now."
"We see the potential and there will have to be more iterations because the rate of development is quite high. Every area you touch it reacts positively or negatively, that means it's alive. And after that there will be more steps."
Big gains are needed to silence the naysayers
Norris and his new team-mate Piastri will have to wait until the Azerbaijan Grand Prix, round four of the championship, for McLaren's first big upgrade of the season.
There will, however, be a few small parts coming as early as this weekend's Saudi Arabian Grand Prix.
New team principal Andrea Stella told media including PlanetF1.com: "There's some minor upgrades that [will] come already in Saudi and in Australia. So there are little things [that] are ready for the next couple of races.
"Not necessarily very noticeable but should have some performance here and there and then the first major upgrades will be in Baku."
But given that both drivers were nearly knocked out in Q1 in Bahrain, Norris only progressing on a technicality as he had the same time as Williams rookie Logan Sargeant, small gains may not be enough to stop to silence the detractors.