McLaren rue missed chance to overrule Norris decision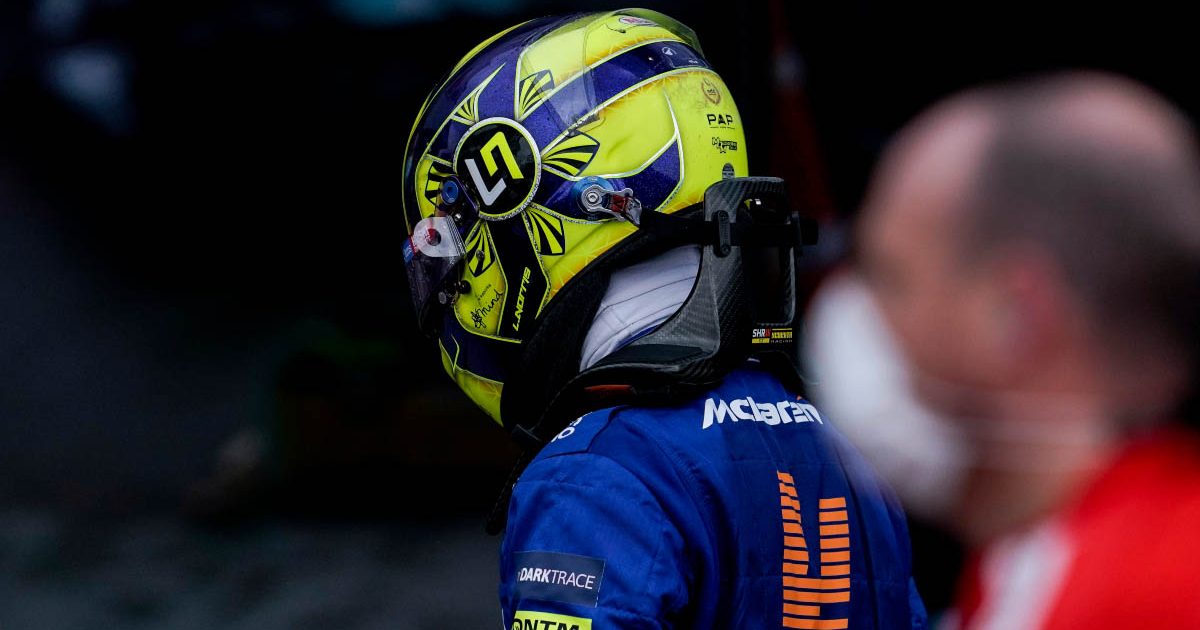 McLaren team principal Andreas Seidl was disappointed after the team and Lando Norris decided to stay out on dry tyres for too long at Sochi.
Norris had led for the majority of the Russian Grand Prix after qualifying on pole and held Lewis Hamilton behind him before the weather turned in the final few laps.
Mercedes brought Hamilton in for a set of intermediate tyres while Norris did not feel it was the right call to do so, but the rain worsened and he was left crawling around the track as he came to the pits too late.
As a result, Hamilton went on to take his 100th win and Norris would wind up down in seventh come the end of the race, having been at the sharp end throughout.
The result left the McLaren driver "devastated" afterwards, having been denied what was a probable first Formula 1 victory for the young Briton, and his team principal felt they missed an opportunity on Sunday, but they will learn from what happened in Russia.
Lando 😢🧡 #F1pic.twitter.com/rDTpaZlyQg

— PlanetF1 (@Planet_F1) September 26, 2021
Stand out from the crowd with McLaren merchandise via the official Formula 1 store
"In hindsight, it's always easy to judge what we could've done differently," Seidl told Sky Sports F1.
"We didn't get it together as a team in hindsight, it was the wrong decision to stay out, but it's part of the sport.
"He's long enough in this sport now to know it's part of the game, part of the learning. But not just on his side, but on the team side as well because I think there is always a chance to overrule him from the pit wall side with the information we are having.
"In the end, together we made this call to stay out. On Lewis' side we heard the discussions as well, it was pretty much the same ongoing and on Lewis' side he had the chance to wait to see what we are doing and do the opposite because he was in P2.
"We didn't have this opportunity.
"We wanted to go for the win, that's why we decided together to stay out and it just didn't work out.
"We finish P7 so we regret it at the moment. It's a decision you make together, the driver and the pit wall. The result is we didn't get it together today compared to some other teams. We shall analyse it, learn from it and try and do better next time."