McLaren unveil striking Gulf livery for Monaco GP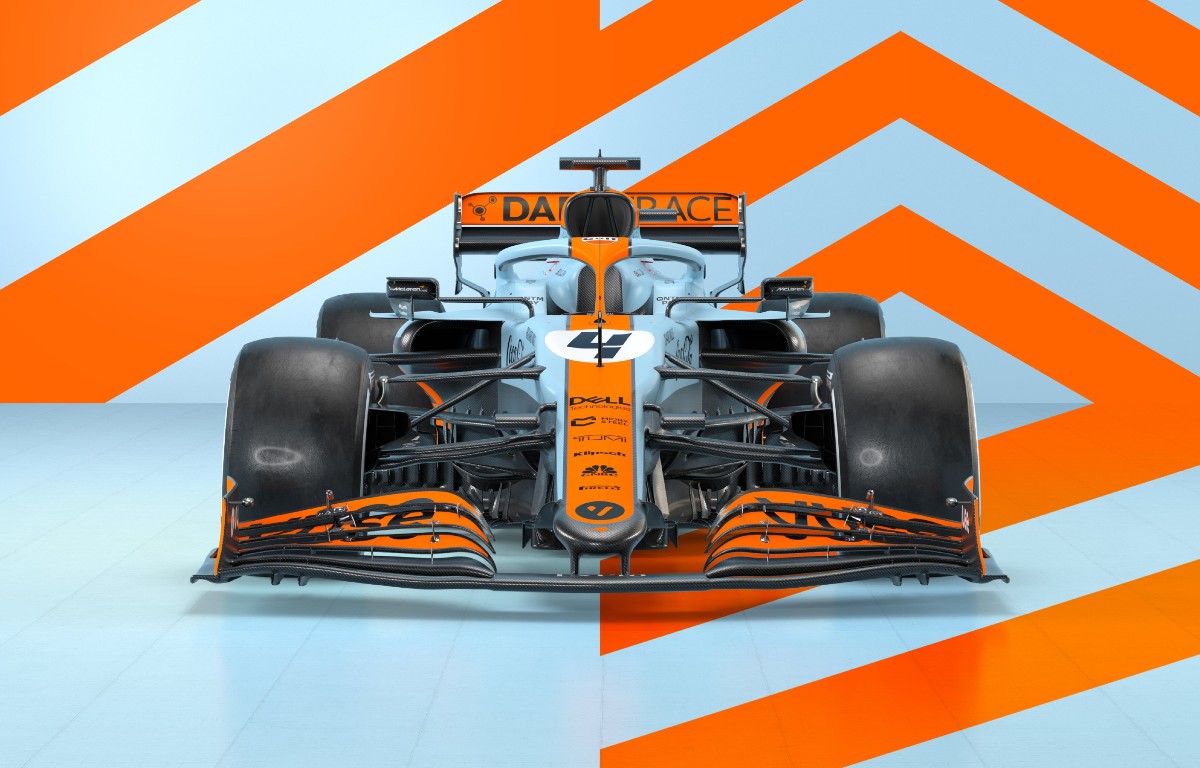 McLaren have been teasing us with a big reveal, and it turned out to be a special Gulf-inspired livery for Monaco.
An iconic brand of Formula 1 with eight Constructors' titles and 12 Drivers' Championships' to their name, McLaren are on a journey to return to those former heights.
The progress has been clear in recent seasons, and that has continued in 2021 with the team locked in a battle against Ferrari for P3 in the Constructors', while already taking a podium finish courtesy of Lando Norris' P3 at the Emilia Romagna Grand Prix.
So when McLaren starting telling us that "Bold is back" via their social media platforms, we all began to wonder what exactly that meant.
Bold is back. 👀

6pm BST. See you there. #MonacoGP

— McLaren (@McLarenF1) May 16, 2021
Stand out from the crowd with McLaren merchandise via the official Formula 1 store
The Woking outfit had been dropping social media posts throughout the day on Sunday, May 16, and although they gave little away, the Monaco GP hashtag as it turned out was indeed a clue.
Because in fact at the Monaco Grand Prix we will see McLaren honour their historic partnership with Gulf through a stunning one-off livery as Formula 1 returns to the streets of Monte-Carlo.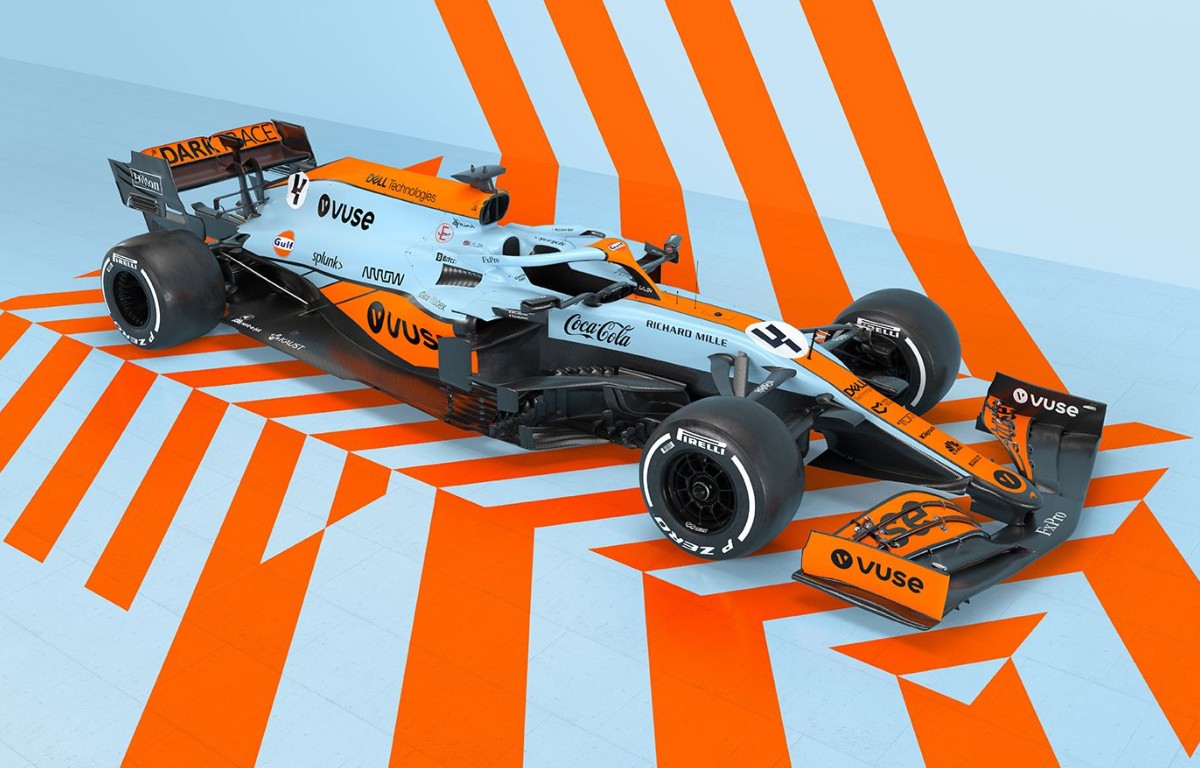 In a special YouTube reveal, we saw Norris jump into his race suit which had been given an old-school makeover, before heading over to the updated McLaren.
Once again, the papaya of McLaren will race alongside Gulf.
"This will be McLaren's homage to Gulf's celebrated race car design," Zak Brown said.
"We're enormous fans of brave and bold design, and the striking Gulf blue is among the most loved liveries in racing, a celebrated piece of culture which transcends the world of motorsport.
"Design has always been important to McLaren – you see this in everything we do from our return to papaya to our stunning headquarters, the McLaren Technology Centre.
"We're excited to exhibit this as a team and celebrate our proud association with Gulf in Monaco."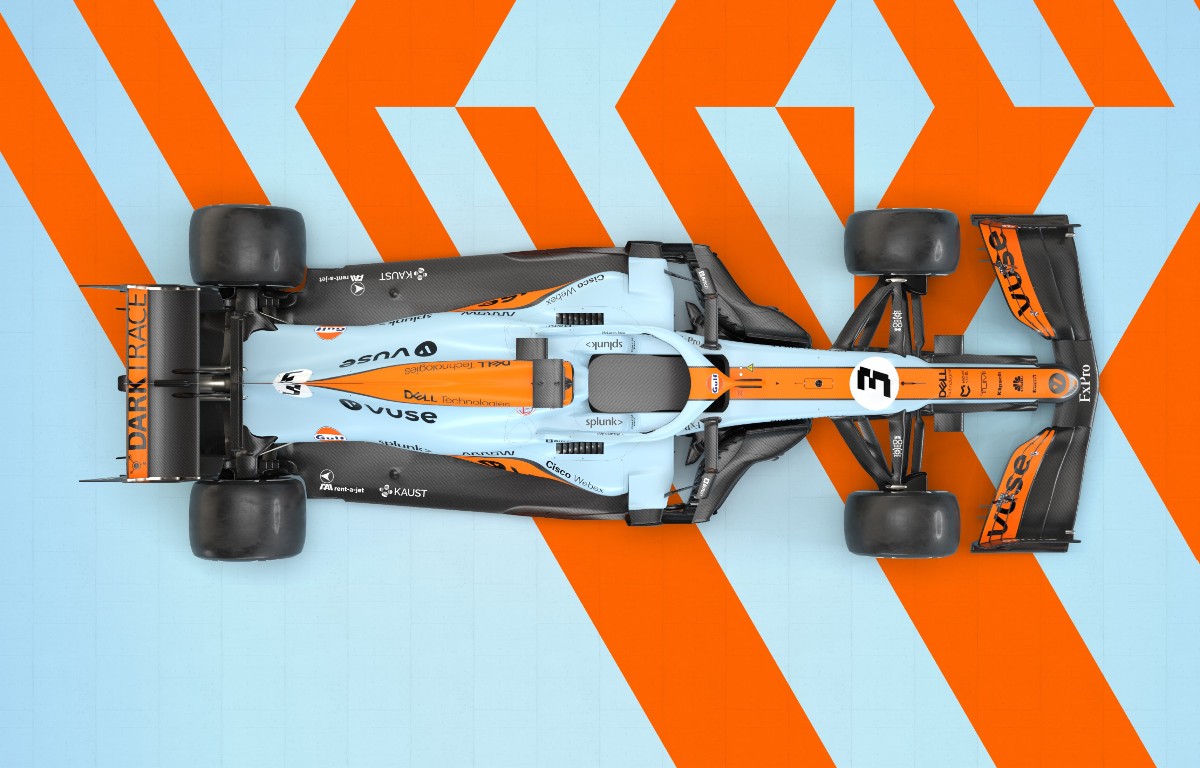 Gulf's ties with McLaren began back in 1968 and continued until the end of the 1973 season. Together they found considerable success in Formula 1 and the Can-Am series, winning over 40 races.
They would later reunite at Le Mans as the iconic McLaren F1 GTR ran in Gulf colours throughout the 1990s. And midway through the 2020 campaign, these famous allies joined forces once again.
"Gulf and McLaren have a relationship that dates back to 1968 and is one of the most successful partnerships in motorsport," Mike Jones, Gulf Oil CEO, said.
"We are incredibly excited to pay tribute to this heritage with our classic livery design at the Monaco Grand Prix, the most spectacular and stylish event on the Formula 1 calendar.
"To see the reaction of both Lando and Daniel as well as the whole McLaren team to this livery has been really special and we are thrilled to unveil it to motorsport fans around the world.
"The distinguished racing blue and fluro orange Gulf colourways are iconic, so to mark our return to Formula 1 and showcase the livery in Monaco with McLaren is a great celebration of our bold and colourful place within the sport."
Follow us on Twitter @Planet_F1, like our Facebook page and join us on Instagram!