McLaren chasing a more balanced 2022 car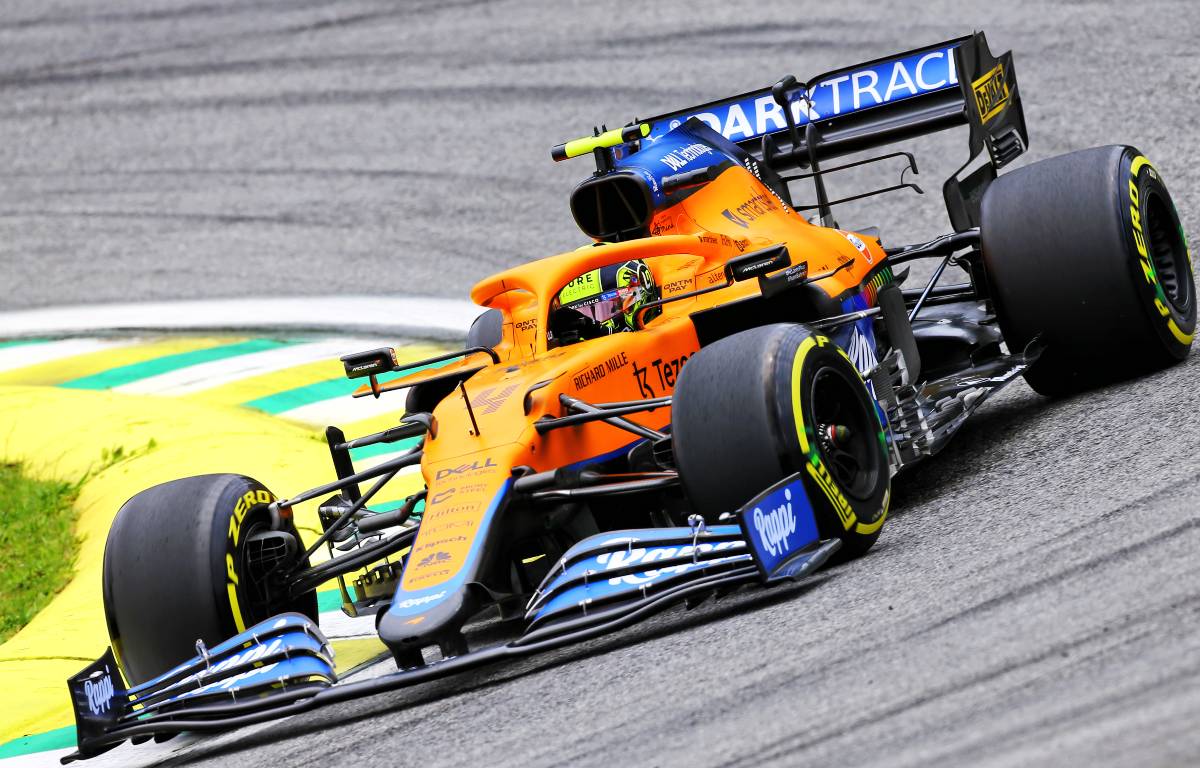 McLaren technical director James Key says that the team is looking for a more balanced car for this season compared to what they had in recent years.
The Woking-based outfit had a solid 2021 season, their first with Mercedes power with Daniel Ricciardo taking the team's first victory since 2012 at last season's Italian Grand Prix, leading home a McLaren 1-2 finish with Lando Norris.
The outfit had a great season-long battle with Ferrari but missed out to the Italian team in the race to finish P3 in the Constructors' Championship.
The MCL35 was very fast on high-speed circuits such as Monza, however, the team struggled on the low-speed tracks like Monaco.
Formula 1 has introduced a raft of new regulations for this season in a bid to allow cars to follow each other closer and encourage a greater number of overtaking opportunities.
The Covid-19 pandemic meant that teams completed last season with the cars that they had in 2020, and speaking to Motosport.com, McLaren technical director James Key said: "We did pay a lot of attention to drag on the 2020 car, and as we did for the '19 car, that was a bit before my time, but I know that was a priority for that car and it all carried through.
"Efficiency is good. I think what we've seen with straight-line braking, which is one of our strengths, and high-speed corners reflects the sort of performance we can generate with the nature of the car we have.
"What we're missing is – we did work on this for 2020 and '21 – try and generate that performance in low-speed. We know why we're not quite there yet.
"The car isn't quite as robust as it is in high-speed in the low-speed corners. A lot of the work that went into the '21 car was to specifically try and address some of these problems," Key explained.
"Unfortunately, it isn't just a silver bullet where we switch it on and suddenly it's great.
"It takes a while to get them to work.
"That's why we knew Zandvoort would be difficult. Equally how we kind of knew that Monza would be strong.
"I think it is more of a case of trying to have a car that more attacks its weaknesses rather than its strengths. The nature of the 2022 cars means it's probably a little easier to maintain some of the strengths that we have, but strengths are all relative."
McLaren, who fired up their 2022 power unit earlier this week are not sure where they will be in terms of performance compared to the other teams.
Turn up the volume. 🔈 The #MCL36 is fired up and ready to roar. 🔥😤 pic.twitter.com/jEBn6FZIsK

— McLaren (@McLarenF1) January 26, 2022
"We know that we had certain strengths in our car, but I don't know where other people will be for next year, perhaps it'll be a different scenario," Key acknowledged.
"We've concentrated more on trying to have a more balanced car through various different conditions than we would have had now.
"That is what we would have wanted to do had the regs stay the same, the same process but done differently due to the regulations."
McLaren will launch their new MCL36 on February 11.
McLaren want penalty points reviewed
McLaren CEO Zak Brown has called for F1's driver penalty points system to be changed for the new season.