Who are McLaren's new tech chiefs following James Key's departure?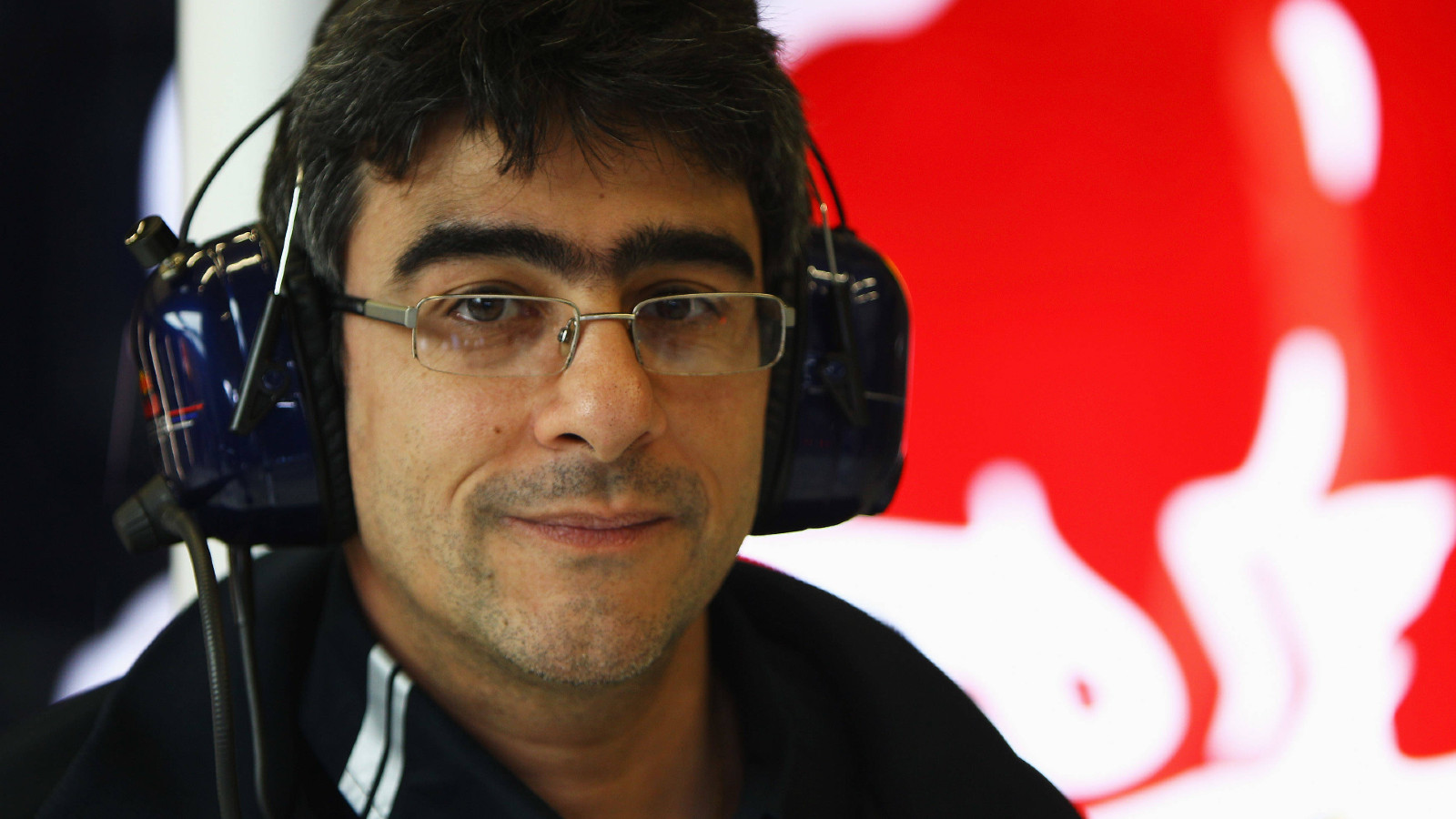 McLaren have moved to form a 'technical committee' to replace the departing James Key from his role as technical director.
There's a sense of deja-vu about the process McLaren are going through at the moment, with sweeping organisation changes being made five years on from the last raft of sweeping changes overseen by CEO Zak Brown.
In 2018, team boss Eric Boullier was ousted during the summer, with the team also ditching chief engineer Matt Morris, while chief technical officer Tim Goss lost his position after the poor start to the season with the MCL33.
Goss was replaced by James Key, whom McLaren head-hunted from Toro Rosso after the British designer had overseen some remarkably tidy and competitive machines for the small Italian squad.
Now, with Andreas Seidl cutting loose from McLaren as Audi came calling for him ahead of their 2026 entry, it's Key's turn to fall on his sword as the undeniably poor MCL60 has been a major misstep that has seen team boss Andrea Stella admit that challenging the top four teams is not likely to happen any time soon.
Who are the technical chiefs filling the gap left by James Key?
With Key 'departing the team', the lack of a farewell message on the McLaren announcement all but indicating that the decision was probably not one made by himself, the Woking-based squad are turning towards a 'technical committee' model rather than having a single individual overseeing the lot.
Given how McLaren seem to be following in Ferrari's footsteps by throwing the baby out with the bathwater when results take a dip, it's perhaps unsurprising that this new approach also closely shadows that of Ferrari's technical department in having different technical chiefs for different areas.
Rather than having a technical chief to oversee all of McLaren's technical development, the new direction, effective almost immediately, will see three people assume responsibility.
Peter Prodromou is perhaps the most recognisable name of the three, with the British/Greek-Cypriot engineer staying on at McLaren. Prodromou had been part of the technical core during the last McLaren makeover, having worked alongside Goss and Morris, as the team's head of aerodynamics since 2017.
Prodromou has worked with Woking for most of his F1 career, initially joining McLaren in 1991 to help with the introduction and development of Computational Fluid Dynamics (CFD), before building up to looking after aero testing in the wind tunnel. In 2000, Prodromou replaced Henri Durand as McLaren's Head of Aero, producing Mika Hakkinen's final F1 car in 2001. Prodromou worked closely alongside Adrian Newey over the following five years, with 2005's MP4/20 the most competitive of the cars produced by McLaren in that time.
In 2006, Red Bull came knocking for Newey, and Prodromou followed as Christian Horner began the process of building up Dietrich Mateschitz's vision. By 2009, Red Bull's cars were winners and, in 2010, Sebastian Vettel began his imperious run to four consecutive Drivers' titles as Newey/Prodromou-produced cars swept all before them.
In early 2014, McLaren and Red Bull had a squabbling match over Prodromou, with Woking luring him back into the fold – he resumed work with McLaren in late 2014 after almost a full season of gardening leave. Since then, Prodromou has been through the ups and downs of McLaren's final years with Ron Dennis in charge, the Honda debacle, Zak Brown's arrival, and the previous technical staff changes.
PlanetF1.com recommends
Toto Wolff pinpoints one problem with the W14 that's notably hurting Lewis Hamilton
Christian Horner downplays Red Bull rivalry but is warned of 'friction between the drivers'
James Key out, David Sanchez in as McLaren announce major team changes
David Sanchez is another known quantity, having previously worked with Renault and McLaren. Sanchez will re-join McLaren from January 2024, due to being on mandatory gardening leave following his decision to depart Ferrari, and will assume the role of Technical Director for Car Concept and Performance.
Sanchez joined F1 as an aerodynamicist in January 2005, working with the Enstone-based team during their two championship-winning years with Fernando Alonso. He became a Senior Aerodynamicist when he joined McLaren in mid-2007, assuming the role of Aerodynamic Team Leader in mid-2009.
By late-2012, Sanchez was powerless to resist the call of Maranello as he joined Ferrari as a principal aerodynamicist. By 2019, he became Ferrari's head of aerodynamics and, in 2021, was promoted to the role of Chief Engineer for Vehicle Concept. Last week, Sanchez announced he made the decision to leave Ferrari and, as a result, will have to sit out the duration of his existing contract before joining McLaren.
Neil Houldey will be the final name in McLaren's technical triumvirate, and will serve in a new role as Technical Director for Engineering and Design. Houldey spent his initial years after college working as a design engineer and project leader at Lola Cars, before joining McLaren in 2006 as a design engineer.
In the 15 years since, Houldey cut his teeth on working as team leader on front suspensions and driver controls, and has steadily climbed the ranks – first as deputy head of design, deputy design director and, for the past year, director of car concept and performance development.
Why are McLaren making the changes?
Given that Prodromou and Houldey are remaining/being promoted with McLaren, and David Sanchez is a re-hire, it appears the disappointment with the 2023 McLaren MCL60 has been apportioned to the departing Key.
Certainly, Zak Brown's words in the announcement suggest that both he and new team Andrea Stella had earmarked Key as a weakness within their technical structure.
"It's important now that we ensure we have a solid foundation as the next phase of our journey," he said.
"It has been clear to me for some time that our technical development has not moved at a quick enough pace to match our ambition of returning to the front of the grid. I'm pleased that, having completed a full review with Andrea, we are now able to implement the restructuring required to set the wheels in motion to turn this around."
Is it a fair outcome for Key, given that McLaren have been using a self-admitted 'out of date' wind tunnel and simulator, and that the inherent unique characteristics that seem to plague McLaren's cars, costing Stoffel Vandoorne and Daniel Ricciardo their F1 careers, stem back to before the team head-hunted Key away from Toro Rosso? Perhaps not.
Thursday's bolt-from-the-blue announcement, so soon after the commencement of a season in which many of the teams, including recent eight-time Constructors' Champions Mercedes, have fumbled the regulation tweaks, suggests this is a knee-jerk reaction aimed at being seen to do something, anything, to right a ship that's been listing for several years. Given the pedigree of Prodromou and Sanchez, it's going to be difficult to point the finger at them if another refresh is sought…