McLaren not 'fully comfortable' as fourth fastest team
Andreas Seidl has denied that McLaren are comfortably the fourth fastest team on the grid as they have only out-scored Alfa Romeo in two of the last four races.
Seven races into this season and McLaren are holding down fourth place in the Constructors' Championship with their double points-haul in Australia boosting them up the order.
That, though, was McLaren's only two-car haul of the season to date.
Lando Norris was able to put some breathing room between McLaren and fifth place at the Emilia Romagna Grand Prix when he brought his MCL36 home in third place, the only driver outside the top-three teams to have stood on the podium.
While McLaren's nearest rivals, Alfa Romeo and Alpine, have had more mixed results, Norris has been fairly consistent for the Woking team.
But there is nothing comfortable about their position in the standings, or as leader of the midfield, says Seidl.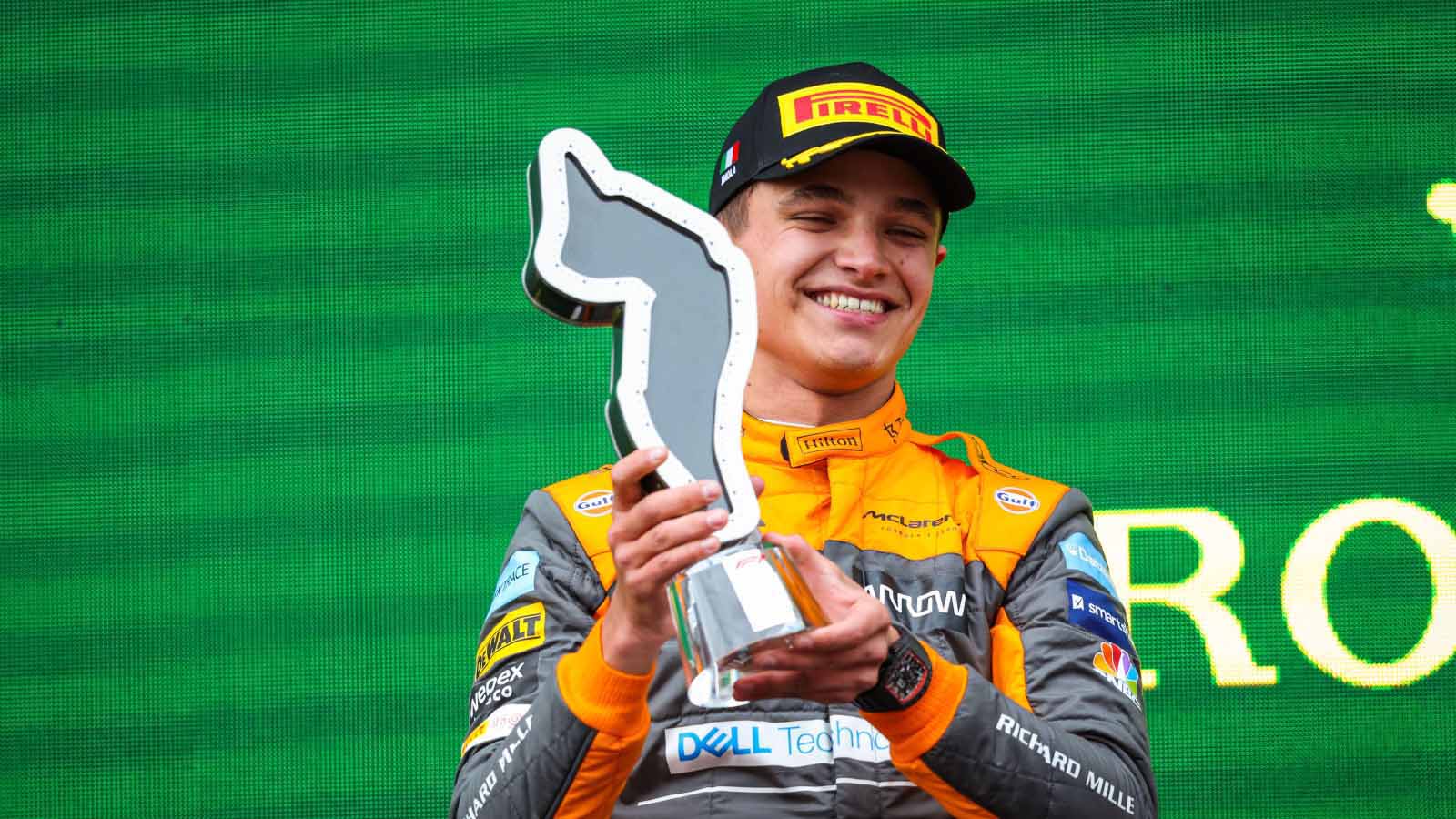 "I wouldn't say fully comfortable," he told The Race.
"We are up against strong competition with strong drivers and strong cars and therefore the pecking order can still change depending on different tracks, different conditions, tyre selection.
"Our target is clear; we want to fight for fourth in the Constructors' Championship. We have everything in the team together with Lando and Daniel to do that.
"We know that the competition will not stand still so we need to make sure we keep developing this car as well, which we will do but it's obviously encouraging to see the pace we had both in Barcelona and Monaco."
McLaren need Ricciardo to start scoring if they hope to keep Alfa Romeo and Alpine at bay.
It has been a difficult season for the Australian driver who has managed just one top-ten result in seven races, P6 at his home race in Melbourne.
Seidl says McLaren will continue to work with the driver to help him in anyway possible.
"In general – Daniel says it himself – he still doesn't feel 100 per cent with the car, especially when it's about pushing it to the absolute limit in qualifying," Seidl said.
"He's up against a very strong team-mate as well, with Lando, and if you put both things together, that's the gap we are sometimes seeing.
"All we can do, together with Daniel, with a commitment on both sides, is to simply keep working hard in order to find these last percentages."