McLaren not dwelling on what 'should have' been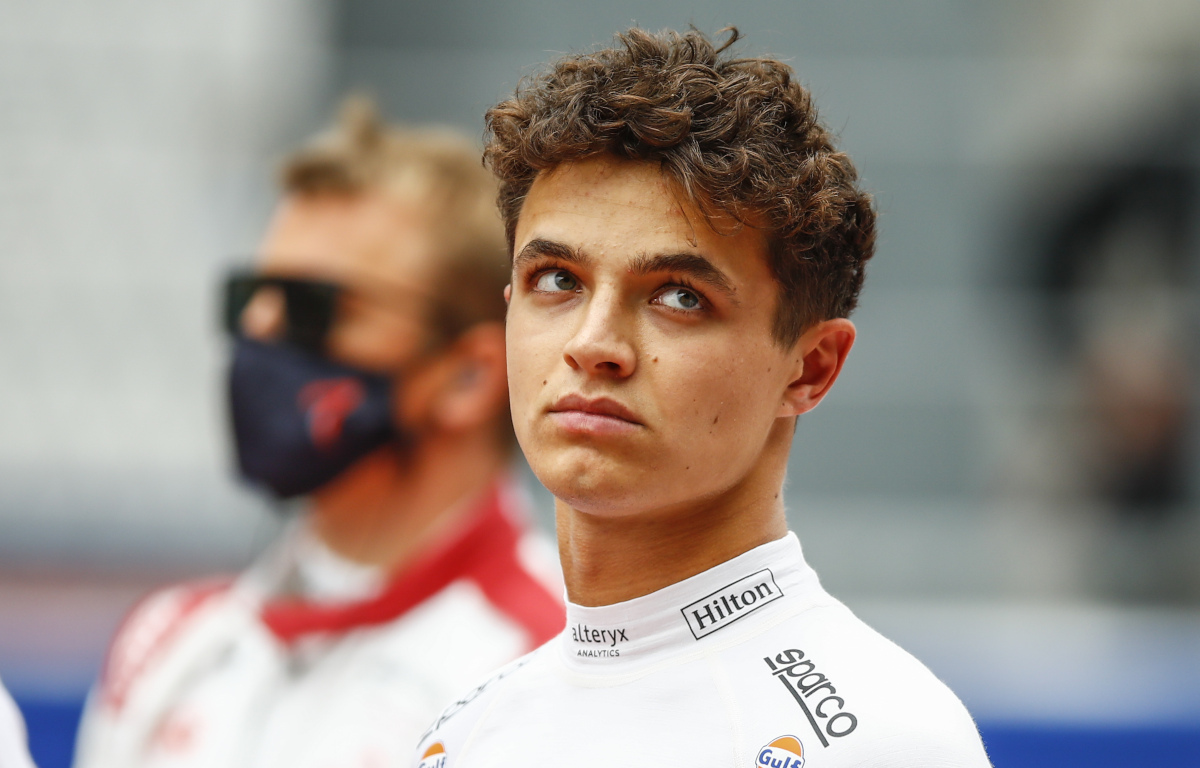 Andreas Seidl is refusing waste time on what "could have, should have" been in Russia, focusing only on the positives from Lando Norris' near miss.
Norris was one of the stars at the Russian Grand Prix weekend as the McLaren driver secured his maiden Formula 1 pole position.
Although he lost the lead off the line at the start, out-dragged by Carlos Sainz, he fought back to regain it on lap 13 and led through to lap 50, only relinquishing P1 as the pit stop sequence played out.
And then it all went horribly wrong as Norris and McLaren didn't jump on the opportunity to pit when the rain began to fall. As it grew steadily heavier, Norris slid off the track and Lewis Hamilton took the win that "could have, should have" been Norris'.
Seidl says he's not going to dwell on that.
"I'm a guy that is not wasting energy with could have, should have," he said to Autosport.
"You have to look at the facts, and you have to do an analysis on what we could have done better, and then you reset and go again.
"I'm not wasting any time thinking about what's possible, for example, to win his first race. He's disappointed, we're disappointed with the outcome of the race, with the last three laps. But frustration, disappointment, that doesn't move you forward."
Head high, my time will come pic.twitter.com/Z7YUm7w8BD

— Lando Norris (@LandoNorris) September 27, 2021
Get the Lando Norris look with the official Formula 1 store
Rather the team boss is going to focus on the positives and learn lessons from where they went wrong on Sunday.
"I think it will we make him and the team stronger because it's these moments where you learn the most as a team," he said, backing the Brit to bounce back.
"It's always easier if everything goes to plan. A moment like this is a big disappointment, but an opportunity to learn and to do better as a team together with Lando next time around.
"It's part of the sport. It's no different from junior categories where things like this happen and there are big disappointments – especially when he was so close to something really big.
"But I think he has enough experience, and the team as well, in order to come back out of this even stronger."
Seidl added: "Part of this journey is that you have to accept that it doesn't always go onwards and upwards. It's a normal part of the sport. And you have days like this, which was a big disappointment.
"But it's also an opportunity to stay humble and to stay both feet on the ground.
"What is important is to keep respect for all your competitors as well, to simply keep learning. And again, with everything that I'm seeing from the team, I'm very, very happy and very confident that once we have everything in place that we need in our journey, we will be in a position to fight Red Bull and Mercedes again regularly.
"And obviously it's great to see that already now occasionally, depending on the tracks as well, we are actually in a position to fight for pole positions or for a race win."
PlanetF1 Verdict
Heartbreak for McLaren at the Russian Grand Prix
McLaren could have achieved their second win of the season at the Russian Grand Prix.