McLaren not closing the door on having Daniel Ricciardo as reserve driver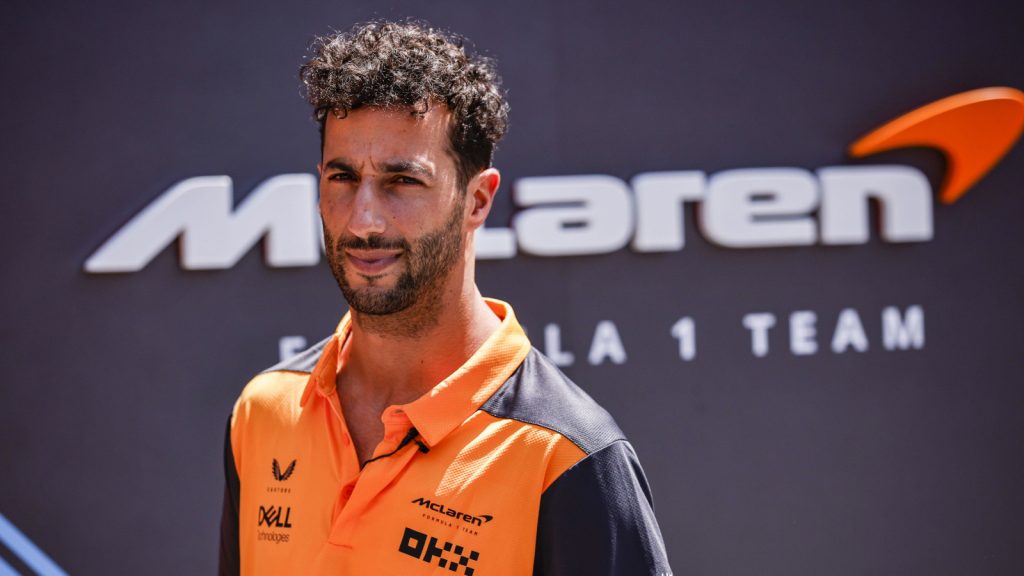 McLaren have said the door is open to having Daniel Ricciardo remain at the team in 2023 as a reserve driver.
Ricciardo's McLaren contract was originally supposed to end next year but the team made a move for Ricciardo's compatriot Oscar Piastri before agreeing an early termination with their current driver.
With the Alpine and other seats soon being filled, Ricciardo was left without a race seat for next season and has so far kept it quiet in terms of what he has planned.
That has not stopped the rumour mill from working overtime though and the latest suggestion is he will take up a reserve driver role at Mercedes who are need of one following Nyck de Vries' move to AlphaTauri and Stoffel Vandoorne heading to Aston Martin as their reserve.
The option of Ricciardo becoming a third driver was perhaps not one McLaren thought he would have considered when they were debating how to get Piastri in but with the rumours surfacing, they have seemingly opened the door for Ricciardo to stay at the team.
Team principal Andreas Seidl said the it was "possible" that Ricciardo could stay on as the third driver for next season.
"That's a discussion we haven't had yet," Seidl said, as reported by the Spanish edition of Motorsport.com.
"It's a discussion we usually have in the winter, as you know also, we had an agreement with other teams to share [referring to Oscar Piastri and the contract they owned with Alpine], so there's absolutely no, let's say, bad feelings between Daniel and us, so it's possible [he will be the third driver in 2023]."
McLaren reserve role would be of little value to Daniel Ricciardo
While the merits of Ricciardo taking a reserve role at Mercedes have been widely debated, there is even less to suggest he would gain anything significant if he were to fulfil the same role for his current team.
Ever since he joined the Woking-based outfit, it has looked like Ricciardo does not enjoy driving the McLaren car and for whatever reason, a driver as talented as him has been unable to extract neither his or the car's best performance.
So what benefit is there for him to commit to another year of that? Plus without the added enjoyment of driving in races, Ricciardo will likely have another year of suffering for no on-track pleasure.
An additional point is Ricciardo has recently been talking of the need of change of scene, that would not be achievable should he decide to remain with McLaren.
While the Mercedes role would serve the joint purpose of keeping him involved in F1 but also providing a fresh start, the McLaren option is not one he should consider.