McLaren open to 'flexibility' regarding superlicence requirements for Colton Herta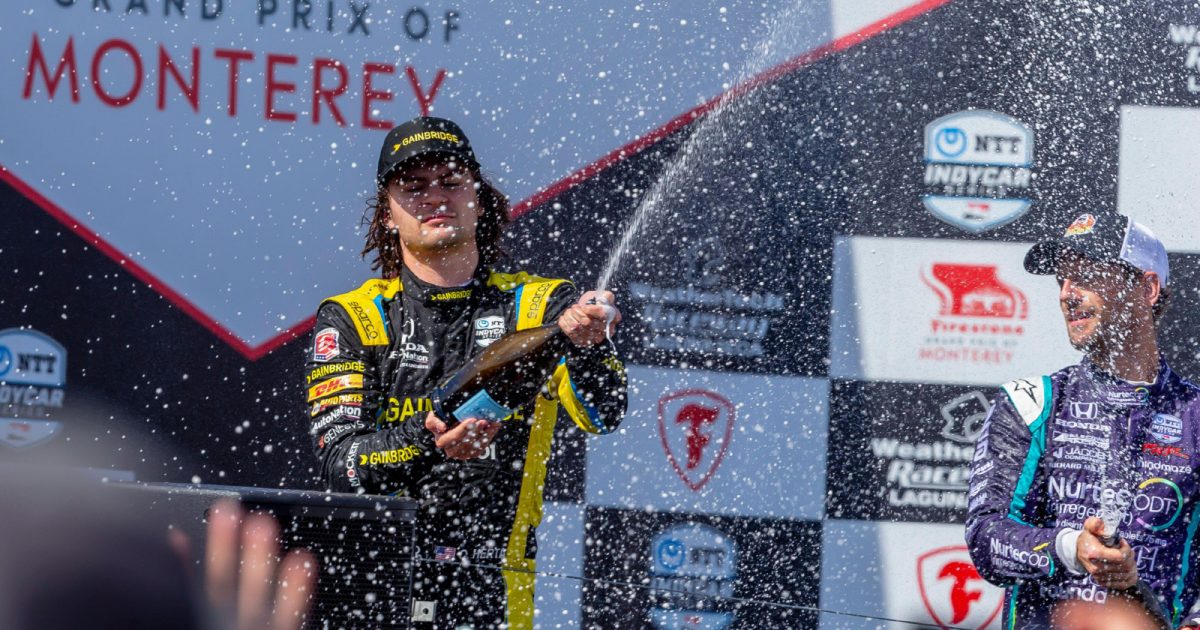 Andreas Seidl has explained that he's open to flexibility of the superlicence rules when it comes to Colton Herta…
The FIA's stringent superlicence rules are a hot topic of conversation at the moment, as Red Bull are attempting to convince the FIA to grant IndyCar sensation Colton Herta a superlicence – a seat at AlphaTauri awaits, if they succeed.
In order to race in F1, a driver must meet the criteria for a superlicence – the rules being a driver must have scored a total of 40 points of weighting – the weighting being adjusted based on the championship they raced in, as well as their final championship position.
However, the weighting is skewed in favour of the FIA's own championships – meaning that a successful IndyCar driver doesn't necessarily automatically qualify.
Ironically, the superlicence rules were brought in for 2016 off the back of Red Bull fast-tracking the inexperienced Max Verstappen's rise to F1 – the Dutch driver clearly showing in the years since why the team wanted to do so.
The current rules would have also kept Kimi Raikkonen from making his debut for Sauber in 2001 – the Finn going on to lead a hugely successful career and win the World Championship in 2007.
The points table below is taken from the FIA's Sporting Code, and shows that junior category Formula 2 carries more weighting than IndyCar for everyone that doesn't finish as the IndyCar champion.
Herta, at 22 years old, is yet to win the IndyCar title, but has racked up seven Grand Prix victories in the category – his most recent being the Indy Grand Prix at Indianapolis back in May.
Red Bull's wishes meet with resistance
Unsurprisingly, the push from Red Bull to run with Herta is meeting with some pushback, as F1 CEO Stefano Domenicali told Motorsport.com: "The sport needs to respect the rules. Of course, American drivers or other drivers are very important. If he is eligible to come in F1 because he has the points, it's fantastic news.
"But there is a ladder to follow, there is a protocol to respect, and that is the situation. So it's really what I believe is right to do. I don't think it's right to change something retrospectively (series' weighting), I think it's the right thing to do to apply the rules.
"If there is some point to be discussed, if there is a need to update the rules, there is the right forum on which everyone can bring ideas or points for discussion. But today, the rule is that one should be respected. That's my opinion."
Given the likelihood that the FIA ceding to Red Bull's wishes would mean a lessening of the importance of the likes of Formula 2 and Formula 3, some of the team bosses also expressed their doubts.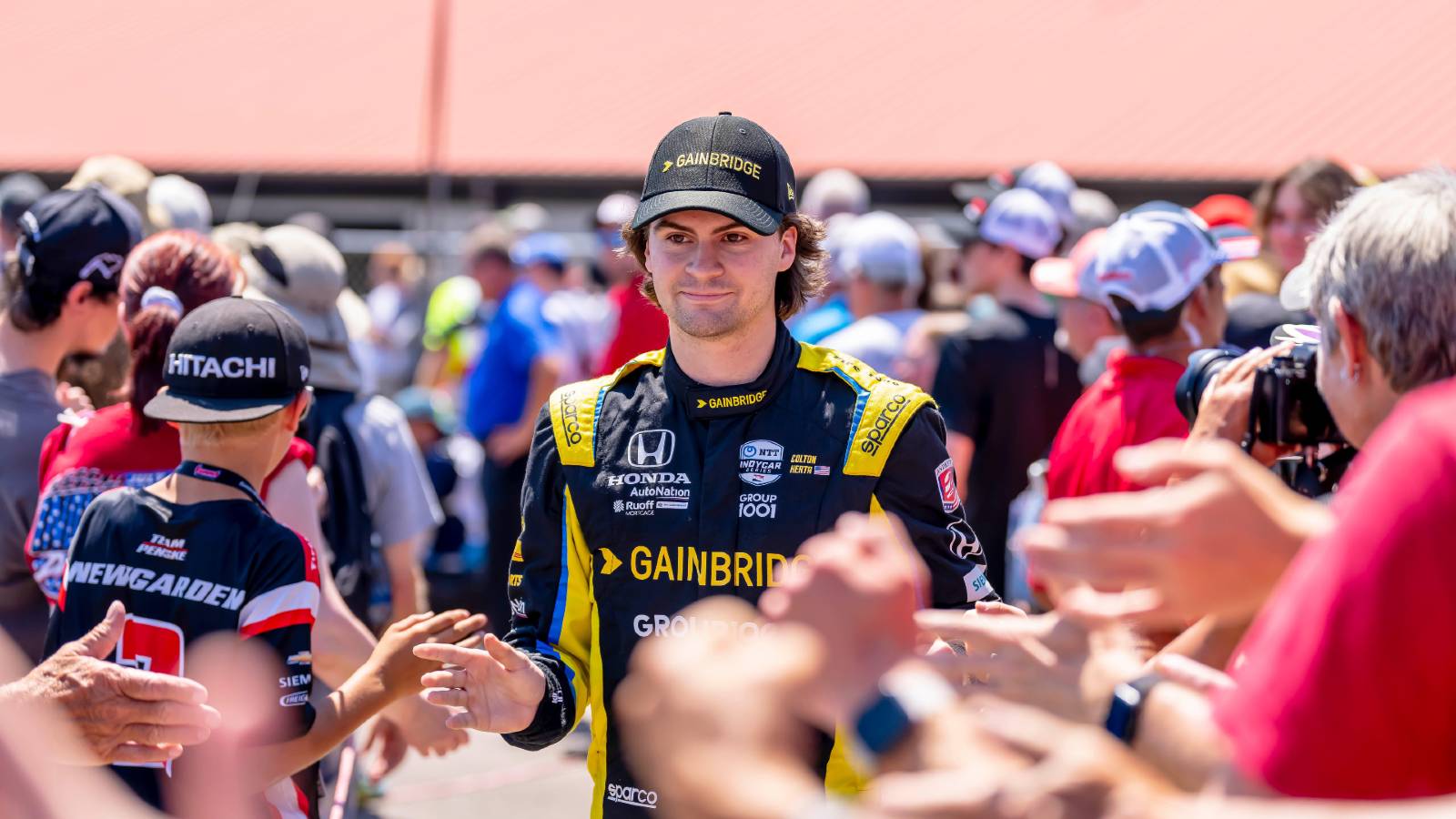 "From my point of view, it has nothing to do with force majeure, because you have championships everywhere in the world that you were able to score points," said Alfa Romeo boss Frederic Vasseur.
"If the FIA want to stop the process of the points, and the superlicence, it's another story. But they can do it and it's up to them to decide if they want to stop the system and we can survive without the system, but nothing to do for me with force majeure."
Haas' team boss Guenther Steiner pointed to the example of when he signed Nikita Mazepin in 2020, which was contingent on the Russian's finishing position in the F2 series, and said: "I think we have got rules and regulations which we need to respect. If we don't respect our own rules and try to find ways around them, I don't think that's correct.
"We made them ourselves, if we signed on to them, there is a governance and we need to respect it, you know?
"I'm one of those who says if you've got rules, if we don't respect them and just try to find ways around that why we have rules, then we need to change the rules and that is a different discussion. If you want to change the rule, let's speak about it but that is, again, there's a governance in place. You cannot change rules for tomorrow. It takes some time. So if we think it's wrong… I mean, we had a very similar problem a few years ago, and we didn't find rules around it, we just worked with that and we made the points you know, so that is I think what we have to do in cases like this."
McLaren up for adapting the system
With the current superlicence rules only introduced six years ago, McLaren's Andreas Seidl said he'd be willing to engage in discussions on how to change the system.
"[On my side, I'm] fully supportive on looking into that and adapting the system because I think the IndyCar championship is a high quality, very competitive championship with top drivers," he said.
Herta tested for McLaren in their MCL35M earlier this summer, impressing the team, and Seidl continued to say: "I think there's no reason why we shouldn't make sure that competitive drivers over there cannot switch to Formula 1 straight.
"Regarding the test he did with us, I think he did a very good test. At the same time, it was only, let's say, the initial test with us and it was also very important, and we were clear with Colton to take his time also in order to build it up. But yeah, it was quite impressive.
"In terms of Superlicence, I think in general we believe in the system, we think it's a good system in place but, at the same time, we are absolutely up for some flexibility as well, also taking into account especially the situation in the last two years with COVID and everything, it had an impact as well on results drivers could score.
"[We're] absolutely open for some flexibility there and handing a guy like Colton the superlicence, because in the end, with what he has shown so far in his racing career, I have no doubt that he is absolutely able to compete in Formula 1."