McLaren 'strictly opposed' to sprints raising cost cap
McLaren Racing CEO Zak Brown has made it clear his team do not in any way support an increase in the cost cap to cover sprints.
Formula 1 successfully put a limit on expenditure for the teams in time for the 2021 season, with a cap of $145million imposed which has dropped to $140m for the 2022 season.
However, the emergence of Formula 1's new sprint qualifying format made everything a whole lot trickier.
With three of these 100-kilometre sprint races trialled in 2021, some teams argued the budget cap should be raised to compensate for the extra racing and potential crash damage.
Teams therefore received an extra $450,000 allowance to cover the three sprint qualifying weekends, as well as $100,000 for repair costs in the event of a crash during a sprint.
Formula 1 is set to expand the concept to six race weekends for 2022 but the format, as well as the future of the financial system used in 2021, are both still to be finalised.
Brown confirmed "some teams" are indeed lobbying for the cost cap to be increased, which McLaren are fighting against.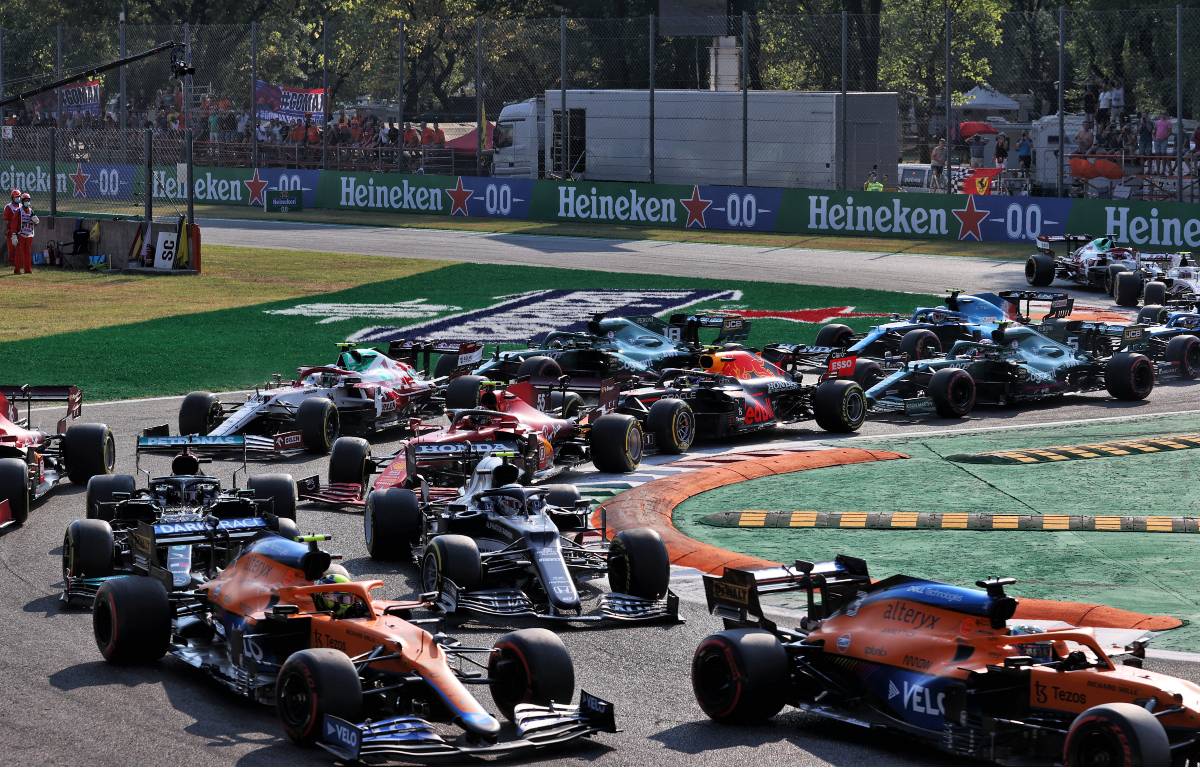 "Some teams want to take the opportunity to raise the cost cap," he is quoted as saying by Motorsport-Total.com.
"We are strongly opposed to increasing the cost cap. So we will have to deal with this issue.
"The reality is there was very little damage last year. They made a report on the damage in the first round and that report showed there was very little damage.
"We assumed anyway there would be very little damage, and it turned out there was very little damage."
Brown added these particular teams are not pushing for just a slight increase though, instead revealing they want the cost cap beefed up by a "ridiculous amount".
To his mind, they simply need to learn how to manage a budget and get on with it.
"Some teams want to take the opportunity to increase the budget by a ridiculous amount," he continued.
"According to the motto 'what if I have to write off a car every race?' As far as I know, I saw more accidents in practice than in the sprints.
"For some teams it may be new that they have to manage a budget, but I think that's in the spirit of the sport. We have to resist the fact certain teams are taking the opportunity to try to constantly increase that."
F1's development has brought a popularity boom
The last three years has seen F1 come into the mainstream.