McLaren perplexed by stewards' ruling into Max's defence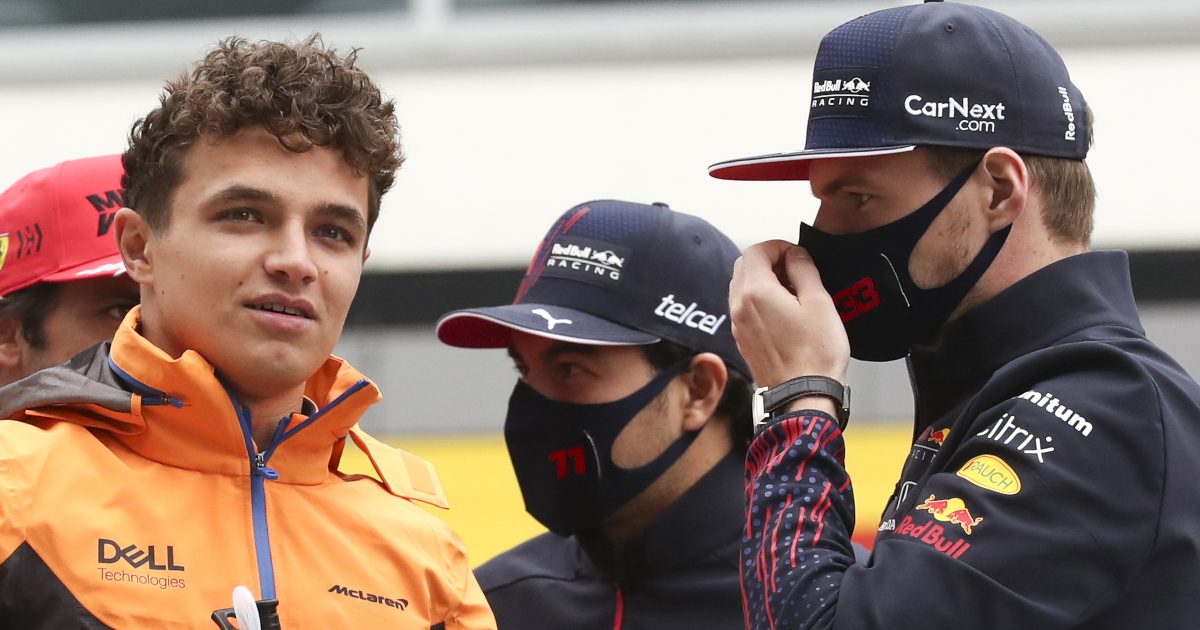 Andreas Seidl wants Michael Masi to explain why Max Verstappen got away with his defending in Brazil but Lando Norris was penalised in Austria.
Five days after the chequered flag had fallen at the Sao Paulo Grand Prix, the stewards denied Mercedes right to review Verstappen's driving at Turn 4 on the 48th lap of the race.
At the time of the incident, which saw Hamilton try to overtake Verstappen around the outside only for the Dutchman to run both of them wide and off the track, the stewards opted not to investigate.
But with new on-board camera footage available, Mercedes felt they had cause for a review and one that would play out in their favour.
The stewards denied them the review, sticking by their decision not to penalise Verstappen.
McLaren team boss Seidl is baffled as he feels Verstappen's antics were harsher than Norris' move on Sergio Perez at the Austrian GP.
"Looking at the comparison with Lando's case, we definitely have some questions," he said as per Motorsport.com.
"Lando got a penalty in Austria for something which, from our point of view was debatable. You can definitely argue that what happened in Austria was Lando's corner.
"It was different to what we have seen in Brazil and therefore we are very interested on, not necessarily the ruling from today, or the outcome of today's investigation, because that's a different process, but more understanding what Michael will brief to the drivers in the drivers' briefing, on how they see things moving forward.
"I think whatever the outcome is, it will definitely change the approach of the drivers to certain manoeuvres on track. That's why it's interesting to clarify."
Austria 2021 – Norris v Perez

Norris kept his car on track and made the corner but received a 5 second penalty. pic.twitter.com/1Jbke5t3Lw

— Whipped🍯 (@SS_Khoza) November 16, 2021
While Seidl is open to letting the drivers race, he feels the inconsistent rulings are not fair on the drivers.
"That's why it will be very interesting what the drivers will hear from Michael in the drivers' briefing," he added.
"I think, compared to the past and some years ago, definitely we have switched more towards let them race.
"But again, knowing how difficult it is also to judge all the different cases, what is inconsistent is clearly the penalty for example that Lando got in Austria and what we have seen last weekend.
"That's why I think it's just important to clarify that every driver knows what he can do and what he can't do."
As for Norris, he too says it is not right that he was penalised and Verstappen wasn't.
"His looked a lot more intentional than mine," he said.
"I mean, he didn't steer into Lewis, but he didn't continue to steer into the corner either. It was obviously purposely done and very wide. He pushed the limits."
He added: "It's a tough one I guess. I mean, I love the fact that they let us race. And it makes it very exciting that those two are racing for the championship.
"But you can't bias something because it's for a championship and then give someone who is 10th or 11th a penalty because they're not racing for a championship.
"That's not fair. There has to be consistency. It's something that will be brought up in the drivers' meeting this week for sure."
Should Verstappen have been penalised in Brazil?
Did Max Verstappen deserve a penalty in Brazil?